Last Updated on November 8, 2022
Skincare freebie alert! Shiseido UK is offering you a free Shiseido Ultimune Face Serum sample to test out gratis.
Shiseido Ultimune Face Serum is a serum designed to correct and improve the appearance of skin for those with aging, mature, and/or sensitive skin. This product helps repair and promote skin elasticity by stimulating internal cellular regeneration and repairing damaged skin tissue.
How to receive a free Shiseido Ultimune Face Serum sample by post?
NEW! From TopBox Circle – AVAILABLE
TopBox Circle has a new freebie offer for residents of the UK. You can now score a free sample of
To get yours while supplies last, simply CLICK HERE to go to the offer page. Answer a few questions and fill out the form.
Thru Facebook / Instagram – SOLD OUT
The brand is currently giving away Ultimune Face Serum samples thru a sponsored advert on Facebook and Instagram. Thus, I do not have a direct link to the form. What you can do is proceed as usual.
I suggest you Like and Follow Shiseido page on Facebook or follow them on Instagram as well. After that, just engage with the brand by liking a couple of recent posts or watching a video on their page.
Additionally, you can look up the product offered on their website. The idea here is to show interest and hope to match the profile of users the brand is trying to give the samples to.
Here is the post you should keep your eyes peeled for while scrolling your social feed.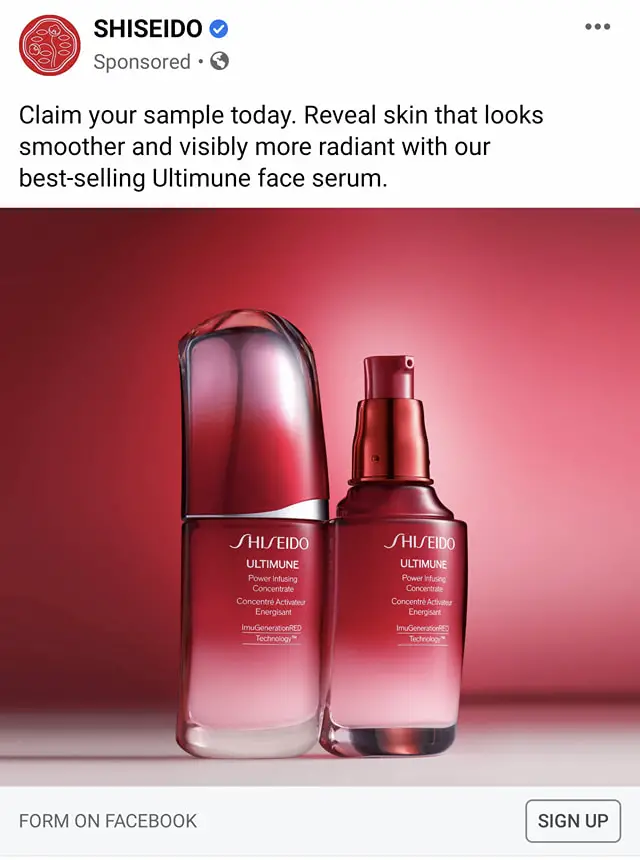 It's powered by SoPost so there could be a direct link to the form any time now. Make sure you are subscribed to push notifications so you won't miss any updates.
Available for select UK residents thru Facebook and Instagram.
Valid for a limited time or while supplies last.
Be the first to get the latest freebies in your inbox