Last Updated on September 22, 2023
Claim your free L'Oreal Metal Detox samples to try and review gratis while supplies last.
Discover the new L'Oréal Metal Detox range of haircare products. It will protect your hair from excess copper and other harmful metals coming from water. Thus, avoid any undesirable colour results in the salon or even breakage.
Here is how to get a sample try for free.
How to score free L'Oreal Metal Detox Haircare products and samples?
NEW! From Facebook / Instagram – AVAILABLE
There is a new sponsored post on Facebook and Instagram offering free samples of the L'Oréal Metal Detox Concentrated Oil.
You need to spot the advert to be able to access the request form. For that, I suggest you complete the steps below:
Like and Follow the L'Oréal Professionnel page on Facebook or Instagram
Like a couple of their recent posts (5 or more)
Lookup the L'Oreal Metal Detox products on the Facebook search bar or the internet
Visit the L'Oreal website a check out the Metal Detox Routine there
After that, keep scrolling your social feed as usual until you spot the sponsored ad as shown in the picture right below.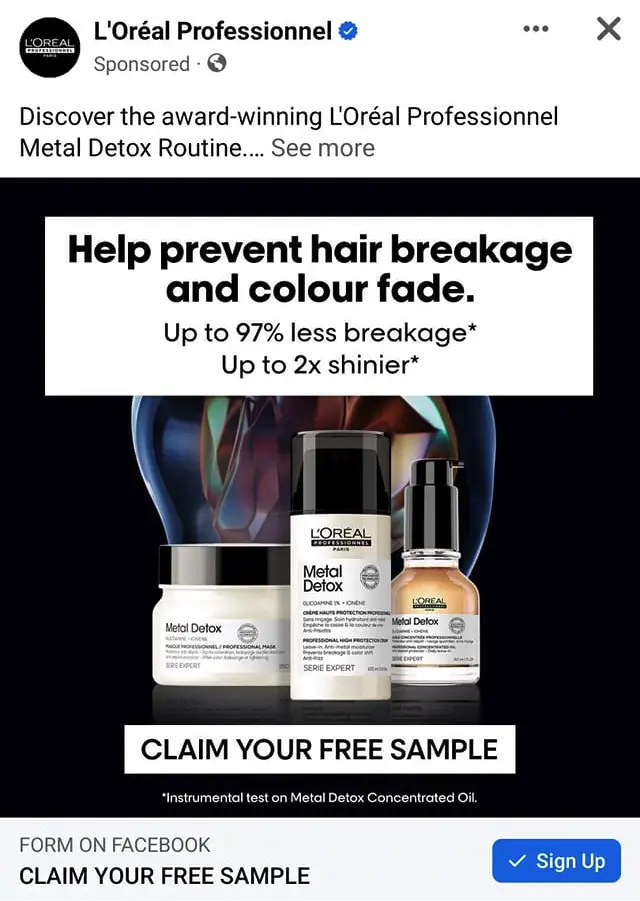 That's it, available for a limited time or while supplies last to select users.
Note that the targeting details for this advert are as follows:
Interested in Beauty, Hair Products and more…
Engaged Shoppers
Female who are aged between 25 and 55 years old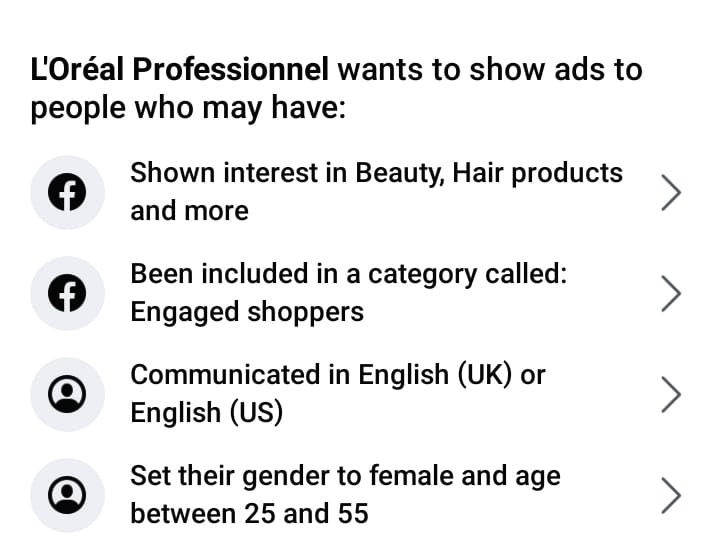 Good luck.
With Marie Claire Beauty Drawer
For a limited time, Marie Claire Beauty Drawer is giving away free L'Oreal Metal Detox full size products and samples to select registered members. This freebie includes:
L Oreal Professionnel Serie Expert Metal Detox Shampoo
L'Oréal Professionnel Serie Expert Metal Detox Anti-Deposit Protector Mask
There is no link to the form for this one. The platform is giving away the L'Oreal Metal Detox Haircare products to select registered members who matched with the product based on their beauty profile.
You are already a member of Marie Claire Review Club? Check your inbox for emails from them because that's where you will find the link to claim the freebie you got. Below is what the email looks like.
NOTE: Please note that some members didn't get the email. However, when they logged in to their Marie Claire Beauty Drawer account, they found the products to claim on their dashboard. So try checking your dashboard as well. Good luck.
If you are not a member yet, you can sign up right now so you won't miss out on future offers. And who knows, you could get these too. You can sign up at beautydrawer.marieclaire.co.uk. It's free and easy.
Available for select members of Marie Claire Beauty Community.
Check out this list for more free samples with Marie Claire.
Be the first to get the latest freebies in your inbox