Last Updated on November 3, 2021
Who wants free Lancome products? Everyone I assume. There is a new online destination for beauty enthusiasts in the UK : The My Lancome Community by Lancôme.
The Lancôme brand has started a new online community that you can join to talk about beauty and skincare. Share and review insights about Lancôme products with your community, and have possible Lancôme as well.
This is fairly new, so no one knows how it works or how it's going to turn out. However, I invite you to join the My Lancôme Community to be part on this new adventure. As you know, Lancôme is so big on freebies and samples and now with their own beauty community… Oh, my oh. I don't know about you, but I am very excited about this.
UPDATE: If you haven't joined this Lancôme Program. You MUST. They send full size products, 100% free.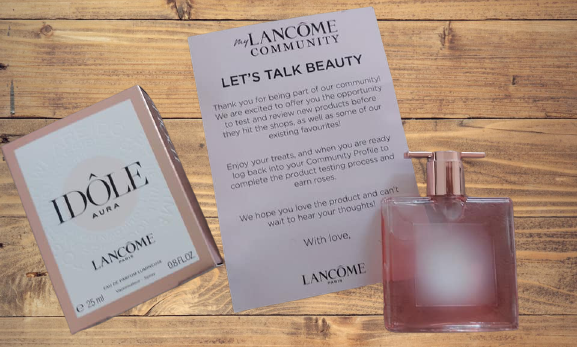 How to join the My Lancome Community program?
To join the My Lancome Community, I invite you to go to the announcement post they shared on Facebook thru this link. Click sign up to go to the subscription page on Lancome.co.uk.
Create an account and build your profile to get tips, free Lancome products and so much more.
This article will be updated regularly with offers from the My Lancome Community program.
UPDATES on My Lancome Community Product Tests
Lancome Advanced Genifique serum – NEW!
Select registered members of My Lancôme Community have received emails announcing that they got in on a new product test. This time it's regarding the famous Advanced Genifique serum. If you are a registered member, check your email to see if you were chosen.
If you are member of Lancôme community but still didn't find the email, you can also log in to your dashboard and check your profile to see if you have products to accept on test & review. Some users didn't receive the mail, but when they checked their accounts, they found the offer. Good luck.
If not, you can follow the instructions above to join in the fun.
I'll keep you posted.
Be the first to get the latest freebies in your inbox