Last Updated on May 10, 2021
Find all the Jean Paul Gaultier Perfume samples for UK residents in 2021.
New sponsored post on Facebook for a free Jean Paul Gaultier Fragrance sample. For a limited time, you can get the new So Scandal Eau de Parfum by post, 100% free.
The advert started showing up for select UK residents on Facebook as of April 22nd, 2021. Spot it to get a free Jean Paul Gaultier So Scandal perfume sample shipped to you. It's powered by SoPost as well. As you can see, the post looks like the snapshot below :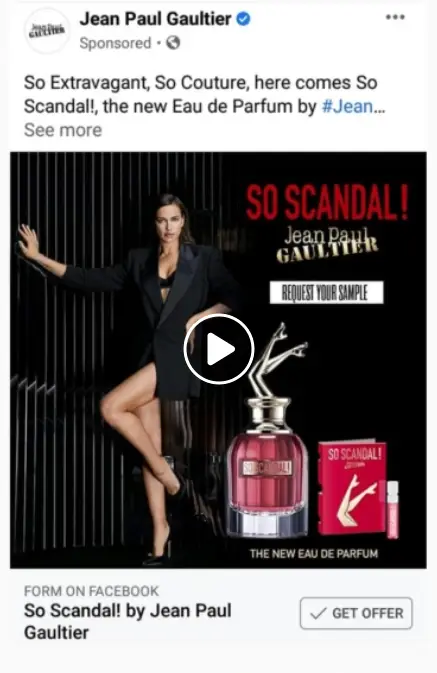 I still haven't seen it. But I'll make sure to update you when I do, and maybe with a possible direct link. In the mean time, you can visit their page on Facebook and follow them to stay in the loop and maybe even get this to show up.
This is for residents of the United Kingdom only.