Last Updated on December 29, 2022
Coca-Cola is giving away Thousands of free bottles of Zero Sugar Soft Drinks on a simple request. Hurry up to seize the new Coca Cola sampling campaign to get your free Bottle of Coca-Cola Zero.
In order to seize this chance and claim your Coca-Cola Drink freebie, I invite you to follow this simple step-by-step guide we made for you.
How to get a Free Bottle of Coca-Cola?
NEW! From their website – AVAILABLE
Coca-Cola is giving away 50,000 bottles of Coca Cola Zero Sugar to 25,000 residents of the UK. Each gets 2 x 150ml Coca-Cola Zero Sugar cans delivered by Royal Mail in 7-14 days. You can claim yours by CLICKING HERE. Fill out the form and that's it.
IMPORTANT NOTE: If the link isn't working, you can try to copy-paste the following link directly into your browser: https://coca-cola.n2osampling.com/?origin=Onsite_Desktop
There is a limited amount of free bottles per day. So if it says sold out for the day, try the next morning after 9am.
Available for a limited time or while supplies last.
You can check out the second cashback offer to get a 2L bottle after a refund. That one is still available as well.
After cashback with Hashting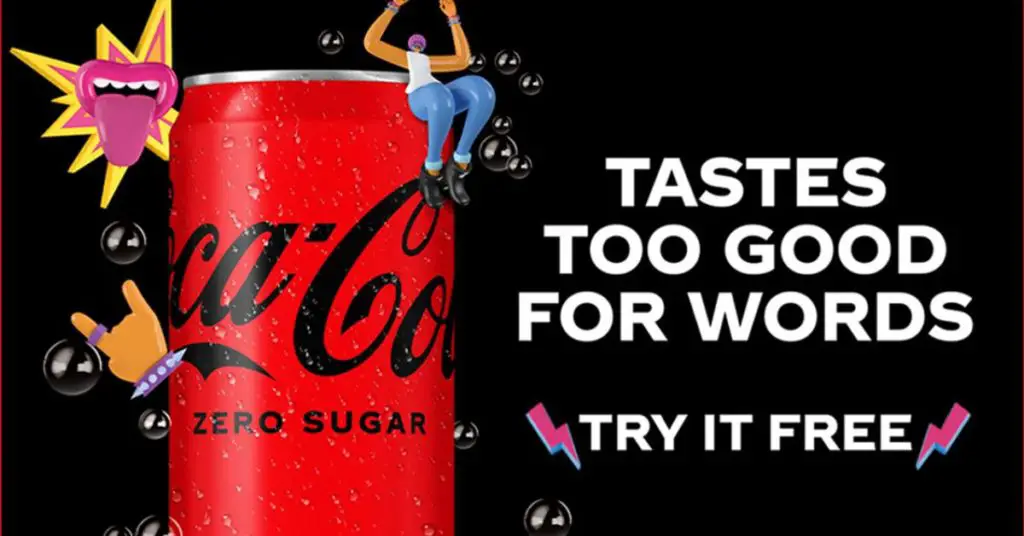 To get started, you have to go to the cashback offer page on Hashting. You can do so by following this link here.
Once there, Tape the link to get your claim link. You can either do it through WhatsApp or SMS by providing your phone number. After that, follow the instructions to get the full price you paid for a 2L Bottle of Coca Cola Zero.
There is only a limited amount of vouchers available so be quick to do it.
You can get up to one voucher good for a free Zero Coca-Cola per week. So during the promotion dates, you can get up to 4 if you do it every week. Good luck.
This freebie is ONLY for residents of the UK.
Have a good day.
Be the first to get the latest freebies in your inbox