Last Updated on November 30, 2023
We all know that it is not recommended to mix white and coloured clothes when you are about to wash them. Dark or brightly coloured clothing items can spill dye and thus colour your white laundry, sometimes this happens even when we use washing in cold water.
I must admit, that we all partly hate doing laundry because it takes so much time and effort to sort it. I mean, we need to separate dark and bright colours – Sometimes it is not an easy task, right? Sorting into piles is way too tedious. Or at least, this has been the case for centuries. But, this changed lately with the new Colour Catcher Laundry Sheets by Dylon.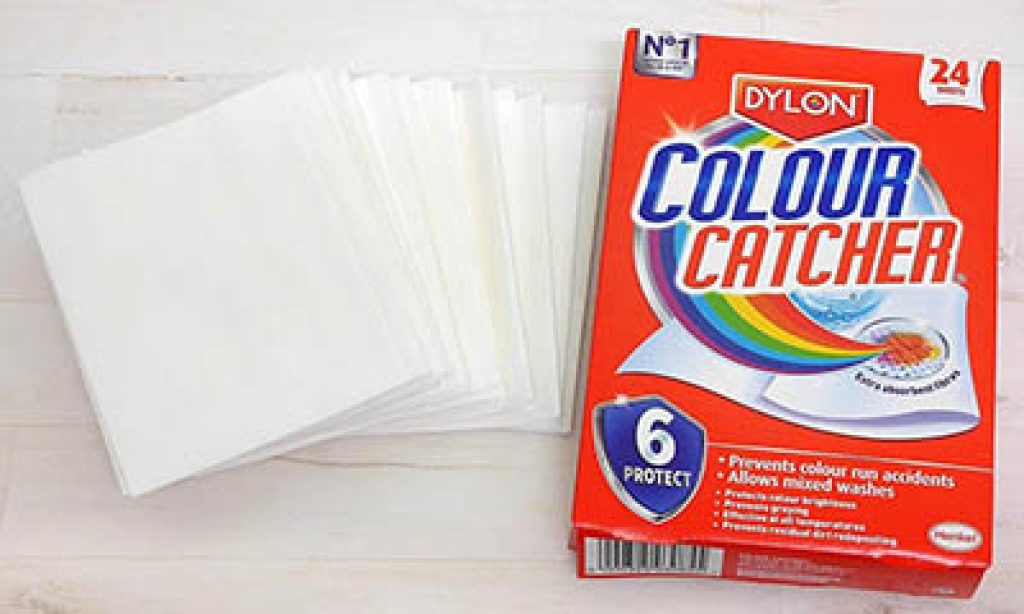 The Dylon Colour Catcher Laundry Sheets is a product that allows you to wash all your clothes together, without being too afraid of your favourite white shirt turning pink. And now you can claim a free Dylon Colour catcher sample to try without paying a penny.
Here is everything you need to know.
How to get a free Dylon Colour Catcher Laundry Sheets sample?
NEW! Direct Link – AVAILABLE
You can now get this freebie through a direct link to a form on Sampl. To request yours, simply follow the instructions below:
Click on the link below to go to the form
Complete it with the required details and you should be all set
This offer is open for UK residents. Available for a limited time or until they run out of supplies.
From Facebook / Instagram
So, to get your free samples of Dylon Colour Catcher Laundry Sheets, all you need to do is follow this easy step-by-step guide I have made for you.
But first, I would like to precise that the sample is available through a sponsored post on Facebook and Instagram. So no direct link to the form.
Here are the tips and tricks to help you make the ad appear on your feed.
Follow the Colour Catcher page on Facebook and/or Instagram
Show interest in the brand and the product by liking their recent posts, leaving a comment, or sharing
Visit the Colour Catcher UK website and check out the product there
This is helpful to signal to Facebook and Instagram algorithms that you are interested in the Colour Catcher product. Thus, increasing the odds of getting the ad with the request form to appear on your feed. Here is what it looks like.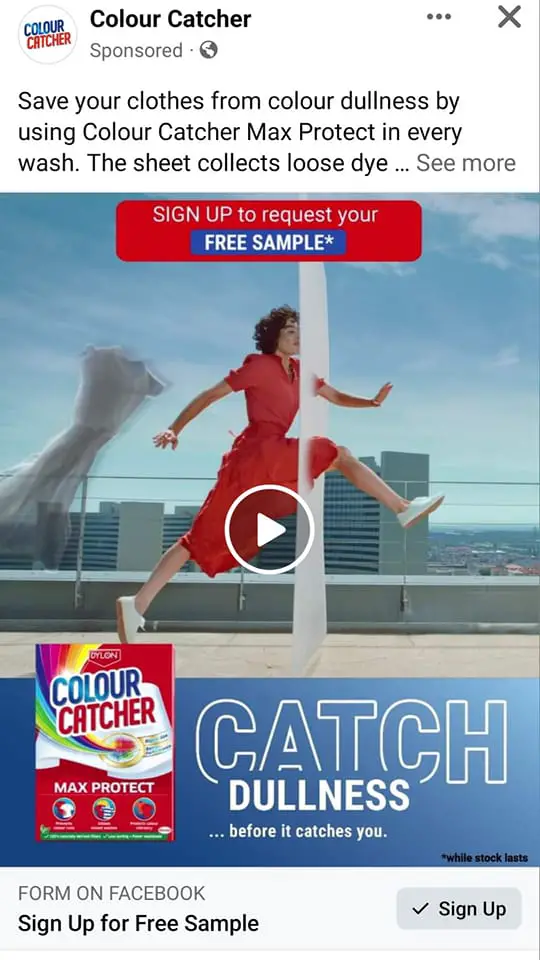 Once you find it, click on the 'SGIN UP' button to access the form that you need to fill out.
The advert is showing up to users of Facebook and Instagram who meet the following criteria:
Age between 25 and 49 years old
Interested in Home Appliances, Laundry and more
Residents of the United Kingdom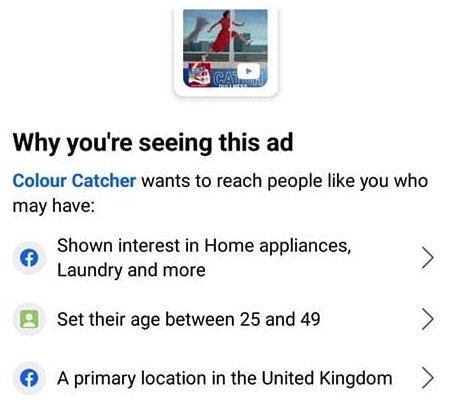 This offer is available for a limited time or while supplies last. So, the sooner you request your freebie, the better.
These free samples should be shipped to your doorsteps in about 2 or 3 weeks.
You could also share it with your friends and family so they can order their free samples as well.
Subscribe to our newsletter to make sure you don't miss out on any free samples in the UK, or any free samples in Ireland, ever again.
About Dylon Colour Catcher Laundry Sheets
Dylon Colour Catcher Laundry Sheets working mechanism is very simple. All you need to do to avoid ruining your clothes is put one Dylon Colour Catcher Sheet in the washing machine. If there are any dye spills, the Dylon Colour Catcher Sheet will siphon it. So, instead of going to your clothes, it goes only to the Dylon Colour Catcher Sheet you threw in there.
You don't believe me? It's very simple. You could try it for yourself and tell us what you think. How? Easy. follow the steps above so you could discover this astonishing innovation, without spending any money.
Be the first to get the latest freebies in your inbox