Last Updated on September 25, 2023
Craving a savoury snack? Or just in the mood to grab a delightful freebie? Well, here's an offer that will certainly twist and shout its way to your heart: Get your hands on a free Olly's Pretzels Thins pack thanks to this new offer on Hashting
Crispy, salty, and downright delicious, Olly's Pretzels are a mouthwatering offer you can't miss, and here's how you can get your hands on them.
In the world of snacks, pretzels have always held a special place, offering a blend of crunch, flavour, and satisfaction. And when they come free of charge, the taste is undoubtedly even better.
Read on to find out all the details about this rebate offer.
How to get a free Olly's Pretzel Thins pack after rebate?
To take part in the Olly's Promotion and receive a full rebate, I invite you to follow the steps as explained below:
Make a Purchase: Head to your nearest ASDA or Waitrose store and purchase a pack of Olly's Pretzel Thins, to the value of up to £1.50.
Snap a Pic: Capture a clear photograph of your purchase receipt.
Upload and Enjoy: Click on the button below to visit the Hashting promotion page and upload the picture of your receipt to claim your cashback.
Sit Back and Enjoy: Once your claim is validated, you'll receive a cashback for the full amount, making your Olly's Pretzels absolutely free!
And that's it… Now all you have left to do is enjoy your free pack of Olly's Pretzels.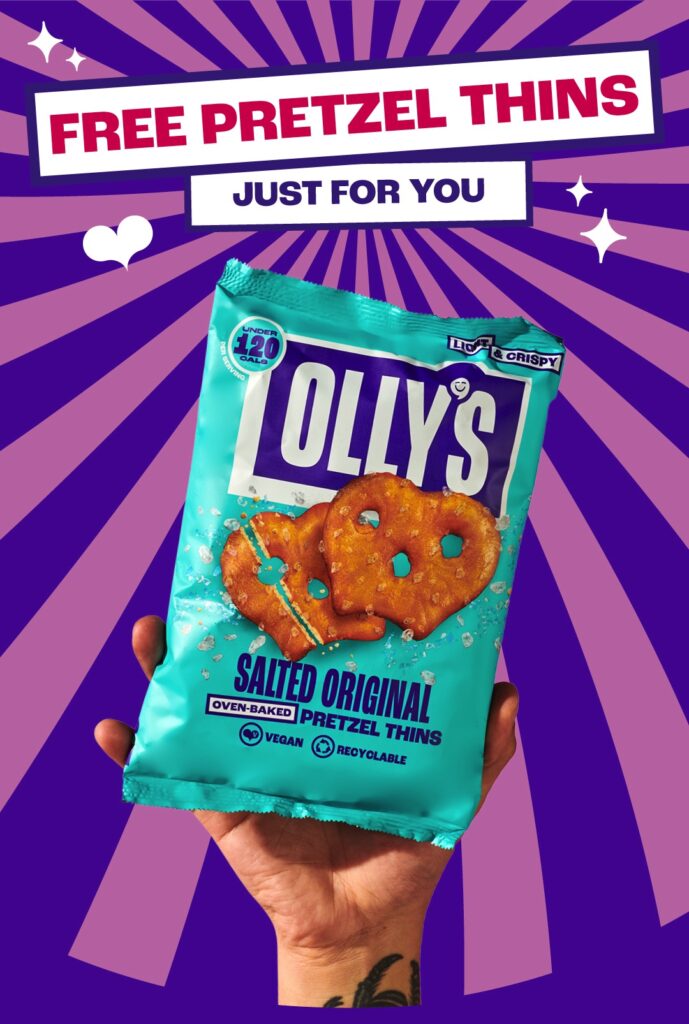 This rebate offer runs until 23:59 on 18th December 2023. However, there's a catch: it will end as soon as 500 unique and valid claims are received, whichever comes first.
This offer is available on purchases from ASDA or Waitrose.
Promotions like this don't come around every day, so when they do, it's best to make the most of them.
Whether you're an avid pretzel aficionado or just someone who loves a good freebie, this is an offer that's too tempting to resist.
So, make your way to Asda or Waitrose, snag those Olly's Pretzels, and savour the taste and the savings!
Happy munching!
Be the first to get the latest freebies in your inbox