Last Updated on July 27, 2022
NARS Cosmetics is giving you the opportunity to grab a free NARS Blush sample. The freebie is available for a limited time, or while supplies last only.
Be as quick as a flash to order a free sample of the new NARS Orgasm Blush in the mail.
How to get free samples of NARS Orgasm Blush?
NEW! From TopBox Circle – SOLD OUT!
Score a free sample of NARS Orgasm Blush by post from TopBox Circle. To get yours, simply CLICK HERE to go to the offer page. Fill out the form and expect your freebie to be shipped in the mail.
This offer is open to residents of the UK only.
Available for a short period of time or while supplies last, so hurry up to claim yours.
Thru Facebook / Instagram – NOT AVAILABLE!
There is currently a sponsored post showing up to select Facebook users. This means we do not currently have a direct link to this freebie. The freebie is powered by a SoPost form. But you need to spot it on your social feed. It's popping up on Facebook and Maybe Instagram as well.
The advert is running in two countries for now: the United Kingdom and The United States of America. So if you are a resident of the US or the UK, you can keep an eye out on this post :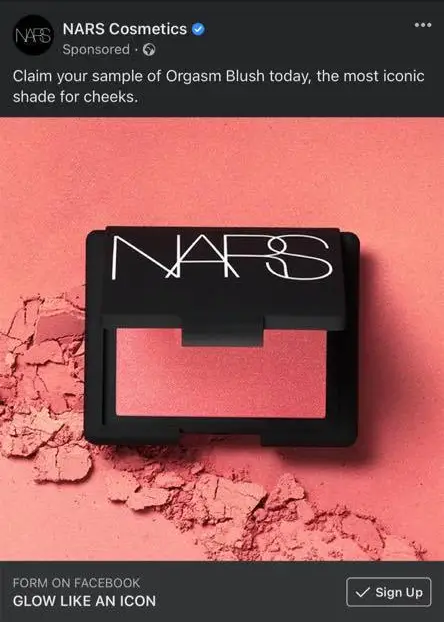 Please note that the advert might have another picture or video.
To help increase your odds of seeing the post, I suggest you complete these actions :
Like and follow NARS Cosmetics on Facebook, and optionally on Instagram as well
Engage with the brand page with simple actions, such as liking recent posts, watching a shared video or story.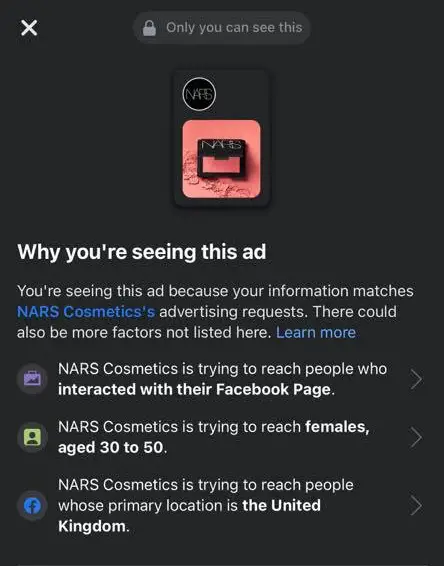 The idea is to show interest and hopefully it's going to pop-up in your feed. Thus, be able to score a free sample of NARS Cosmerics Orgasm Blush.
Valid for a short period of time or whilst supplies last. It may go on and off so be patient.
Also, don't forget to subscribe to our push notifications. This way I can quickly reach you in case I find a direct link to this freebie and others.
Be the first to get the latest freebies in your inbox