Last Updated on June 15, 2021
Run! Grab a free Lenor Outdoorable sample with this new sampling offer at the SuperSavvyMe platform.
For a limited time, you can get a free sample of Lenor Fabric Conditioner 28ml by post, with a simple request. To get this freebie, you need to be a member of SuperSavvyMe.co.uk.
If that's not the case already, just create an account to order it. It's free and simple. It's going to literally take you a couple minutes.
How to get a free Lenor Outdoorable sample with SuperSavvyMe?
To get your free Lenor Outdoorable Fabric Conditioner mini in the mail, I invite you to follow this link to SuperSavvyMe Offers page. If the sampe is still available, you should see a card like the one below.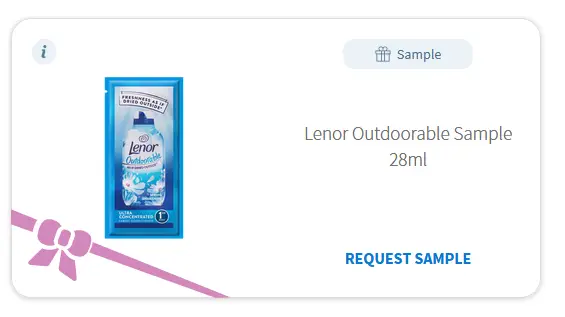 Simply click on 'REQUEST SAMPLE'. You will be asked to log in with your Super Savvy Me Account. Do so and snag the Lenor Fabric Conditioner sample.
This offer is available for residents of the United Kingdom only, thru Super Savvy Me sampling platform.
Valid for a short period of time or whilst supplies last. Go get it!
Update: this freebie is still available as of June 15th, 2021. If you missed it, run to get it.
Happy freebies hunting to everyone.
Be the first to get the latest freebies in your inbox