Last Updated on September 25, 2023
In a delightful twist, Krispy Kreme is celebrating its 20th birthday with a generous sprinkle of sweetness – they're gifting 20,000 Free Krispy Kreme Doughnuts to their loyal customers.
If your mouth is already watering at the thought of sinking your teeth into a delectable Krispy Kreme doughnut, here's how you can be a part of the celebration.
How to join the festivities and get your free Krispy Kreme Doughnut?
To join the festivities and score your share of free Krispy Kreme Sweets and rewards points, simply follow the steps below:
Download the Krispy Kreme App: Begin by downloading the Krispy Kreme app available on your respective app store if you don't have it yet.
Sign In or Sign Up: If you're an existing member, log in. If not, register to create a new account.
Spin the Wheel: Dive straight into the fun with their spin-the-wheel game to discover if you've won a delicious doughnut.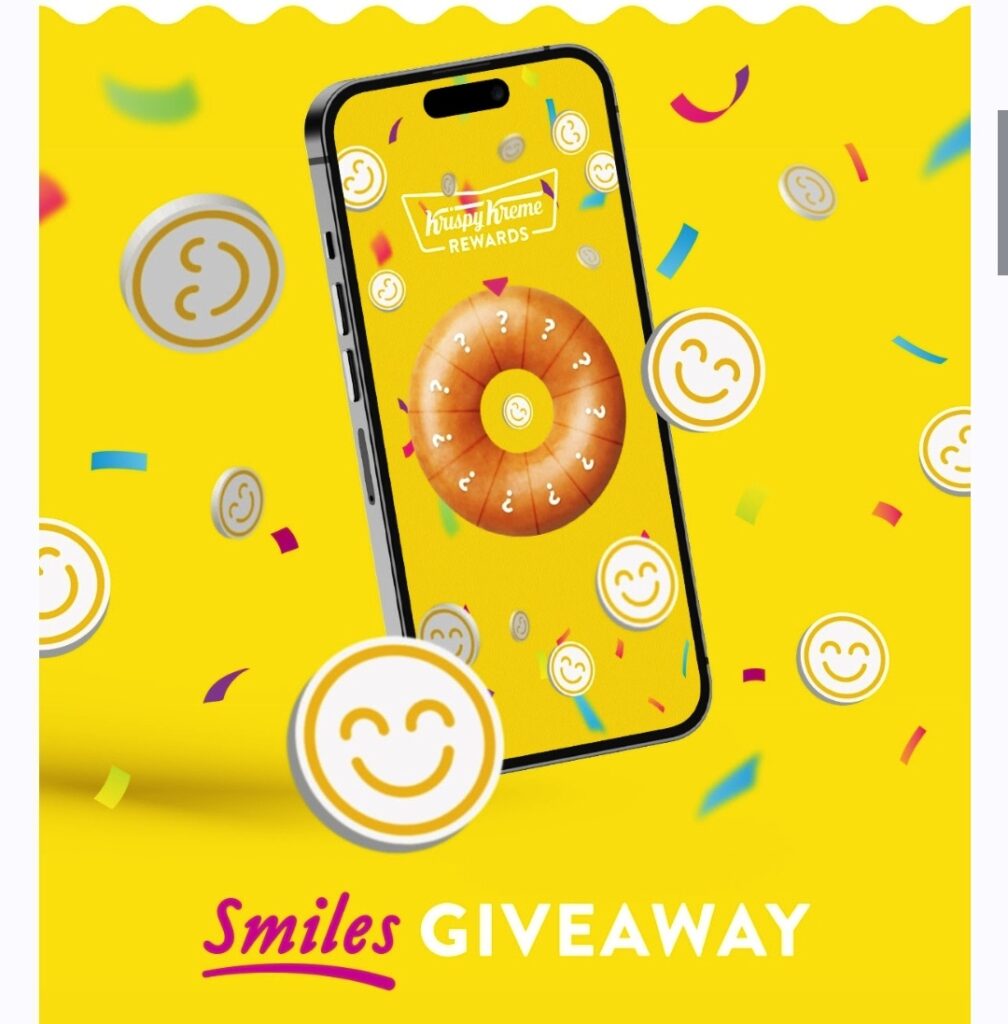 Special Treats for Members
Krispy Kreme isn't just giving away doughnuts. They're also gifting "Smiles" – their special loyalty points. To put it into perspective, they're giving away a whopping 20 million Smiles, which equates to 20,000 doughnut dozens! And if you're feeling extra lucky, some fortunate members will strike gold by winning enough Smiles for an entire year's supply of Krispy Kreme doughnuts. Imagine a year filled with sugary bliss!
A silver lining for New Users
If the wheel doesn't spin in your favor, fret not! Every new user is welcomed with a free original glazed doughnut upon sign-up.
Additionally, as a birthday treat, you'll receive a free doughnut of your choice.
A double win!
Note to the eager doughnut lovers
Due to the overwhelming excitement and participation, the Krispy Kreme app is experiencing high traffic.
Some users have reported challenges while signing up or encountering errors upon login.
If you're one of them, a sprinkle of patience will help… Simply try logging in or signing up again after a short while.
Two decades of serving delicious doughnuts is indeed a milestone, and Krispy Kreme's way of sharing their joy is nothing short of delightful.
So, whether you're a longtime fan or new to the world of Krispy Kreme, it's time to join the party, spin the wheel, and savor the sweetness.
Happy 20th, Krispy Kreme!
Be the first to get the latest freebies in your inbox