Last Updated on February 13, 2023
Here is an AWESOME Freebie for all the skincare lovers out there. Don't miss out on this chance to score a free Darphin Serum sample in the UK.
Darphin is giving away free samples of their NEW Darphin Dual Rejuvenating Micro-Serum to select UK residents.
Darphin Dual Rejuvenating Micro-Serum is a lightweight, non-greasy treatment designed to diminish the signs of aging, such as fine lines. Plus, it deeply hydrates your epidermis and leaves your skin looking healthy and beautifully matte. The serum feels quite rich but absorbs almost instantly into the skin, leaving a smooth even surface without any sticky residue.
In addition to its anti-aging properties, this serum helps with dehydrated skin due to lifestyle or environmental changes such as harsh winter weather, etc.
Follow the steps below for a chance to score a Darphin Dual Rejuvenating Micro Serum sample.
How to get a free sample of Darphin Dual Rejuvenating Micro Serum?
The brand is offering these samples to select users on Facebook and Instagram. So as you must know by now, there is no direct link to the offer. But, there are a few tricks to increase your chances of seeing it on your feed.
Like and Follow the Darphin page on Facebook and/or Instagram
Interact with their social accounts by liking recent posts, leaving comments, viewing recent reels or stories, etc…
Look up the Darphin Dual Rejuvenating Micro Serum on the brand's website or the Facebook Search Bar.
After that, keep your eyes peeled for the advert so hopefully, show up in your feed. Here is what it looks like.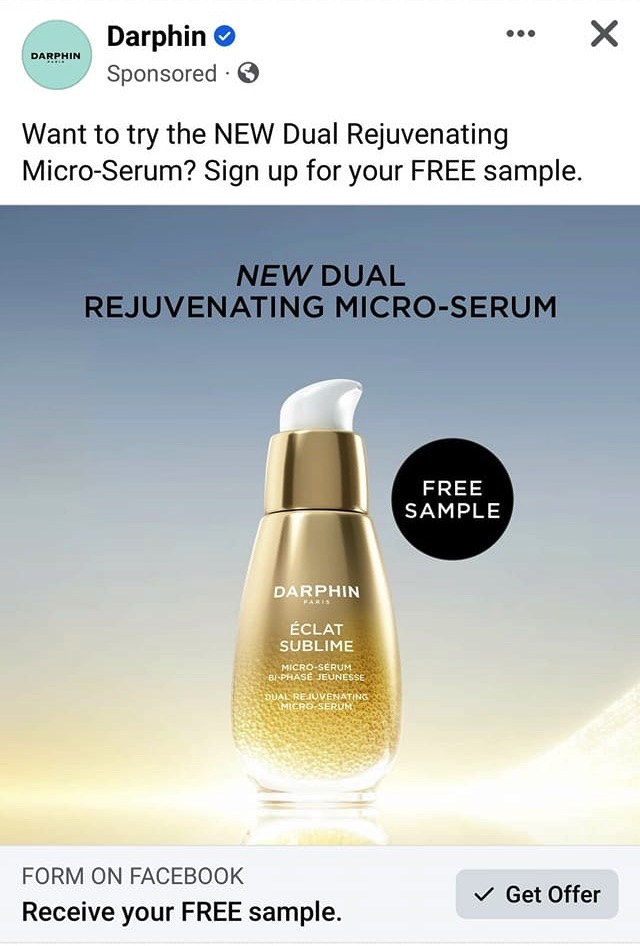 You know what to do when you see it. In the mean time, stay tuned for more updates regarding the targeting criteria and a possible direct SoPost link. X
UPDATE: It looks like the targeting criteria for the advert from Darphin is
Female residents of the United Kingdom
Age 30 years old and above
Interested in Cosmetics and Fragrances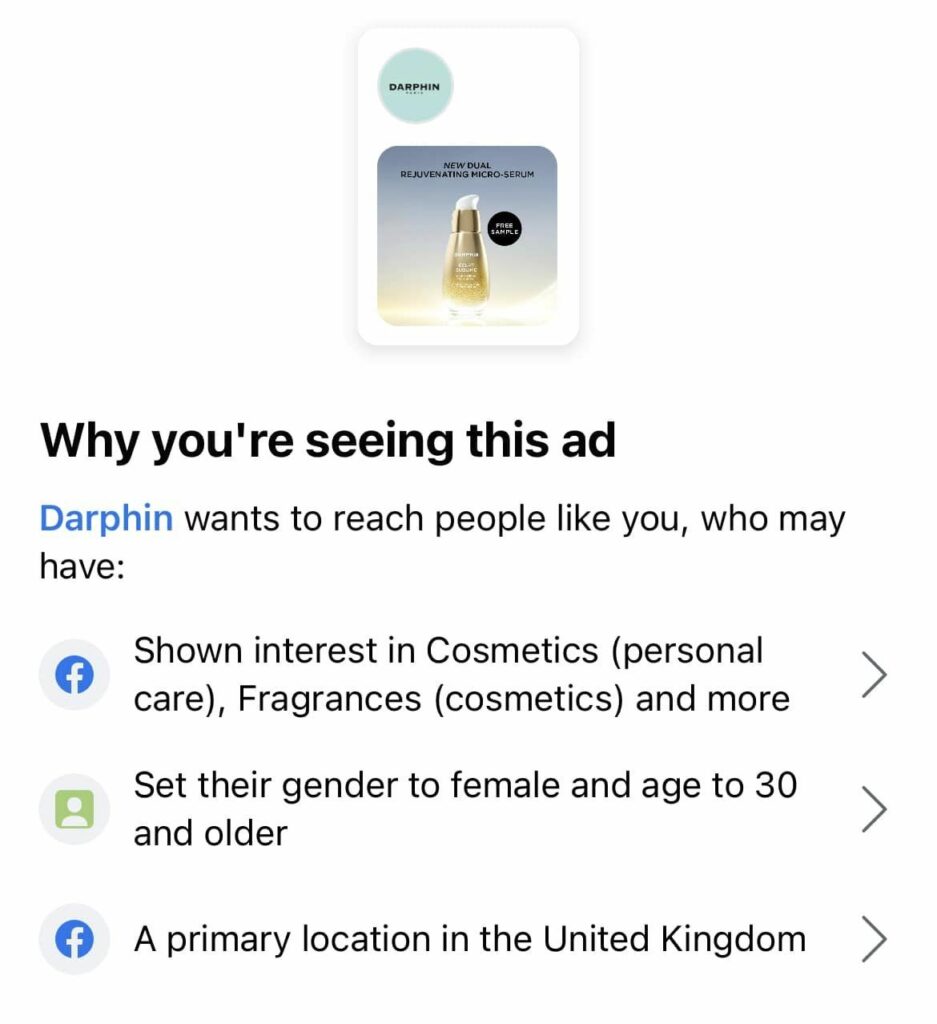 Be the first to get the latest freebies in your inbox