Last Updated on September 5, 2023
Here is another free perfume sample for UK residents! Carolina Herrera is offering free samples of the new Good Girl perfume to receive by mail. Get your Carolina Herrera Good Girl Glam sample while the supplies last. Here is how.
How to get free samples of Carolina Herrera Good Girl perfume?
NEW! On Facebook / Instagram – AVAILABLE
This freebie is offered thru a sponsored post on Facebook and Instagram too! The post is showing up for select users only. Stay vigilant when scrolling your social media feed. And it's for a duo sample of Carolina Herrera Good Girl Blush Fragrance.
There is no direct link to this offer, but you can do a bunch of actions to make it pop up on your social media feed.
Follow the steps below and keep an eye on the pop-ups you see on Instagram and/or Facebook :
Below is a snapshot of the sponsored post you should be keeping an eye out for. I'll update you with further details or a possible direct SoPost link as soon as I find one.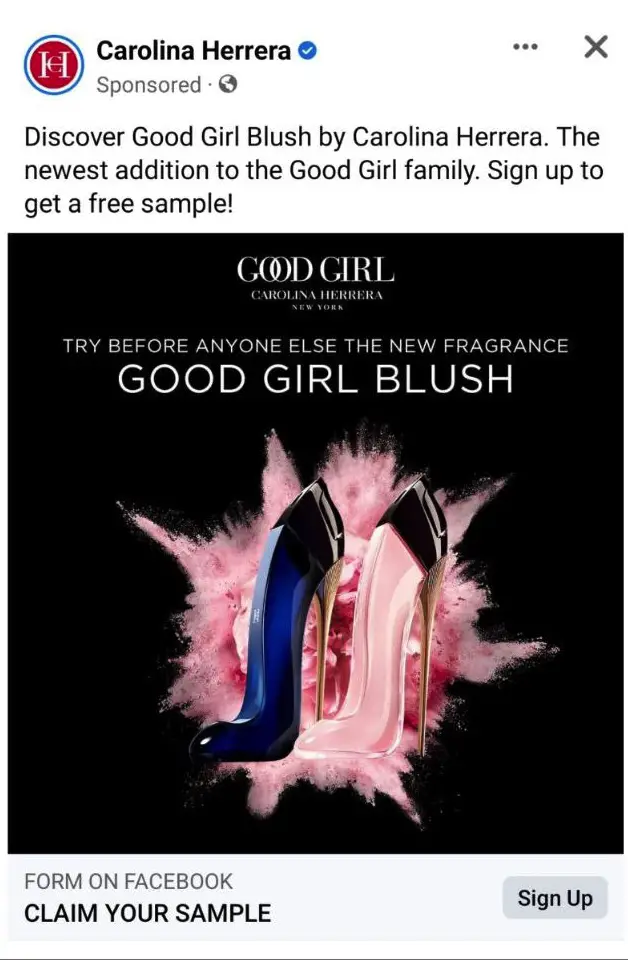 It looks like this ad is showing up to residents of the UK who set their age between 18 to 40 years old and interacted with Carolina Herrera's page on Facebook, or Instagram account. Plus those who visited their website. So do that and you will get the ad to show up in your feed. This is an easy one. Good luck. X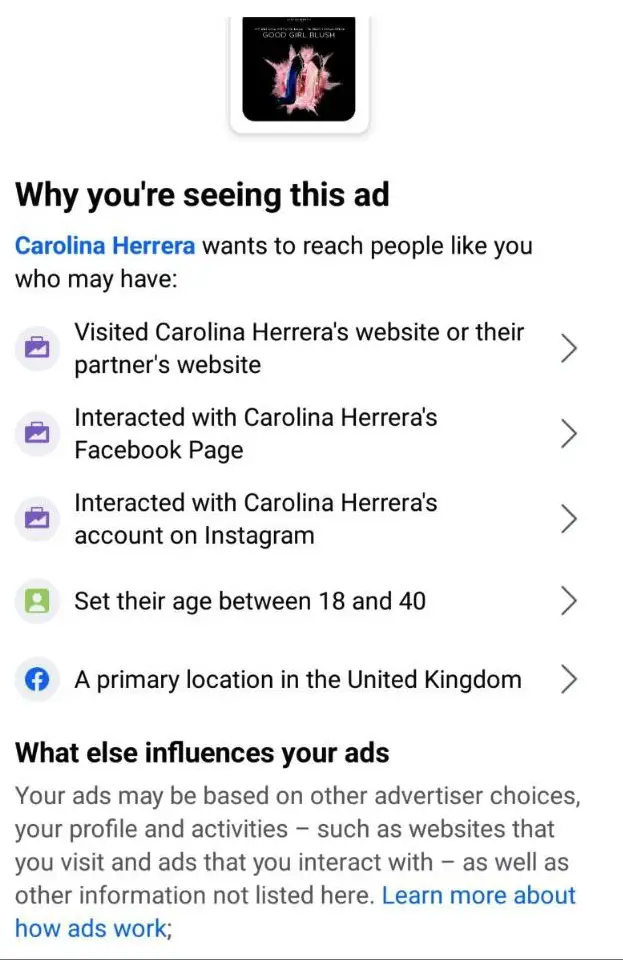 On TikTok – AVAILABLE
You can now also get this freebie through TikTok ads. There is no direct link, but follow the steps below to increase your chances of finding the advert:
Find and follow Carolina Herrara account on TikTok
Like their recent posts, and watch them to signal to the algorithms your interest in the brand and their products
Use the search bar to look up Carolina Herrera and check the results, for most people an ad shows with a Sign up button ad you can see in the snapshot below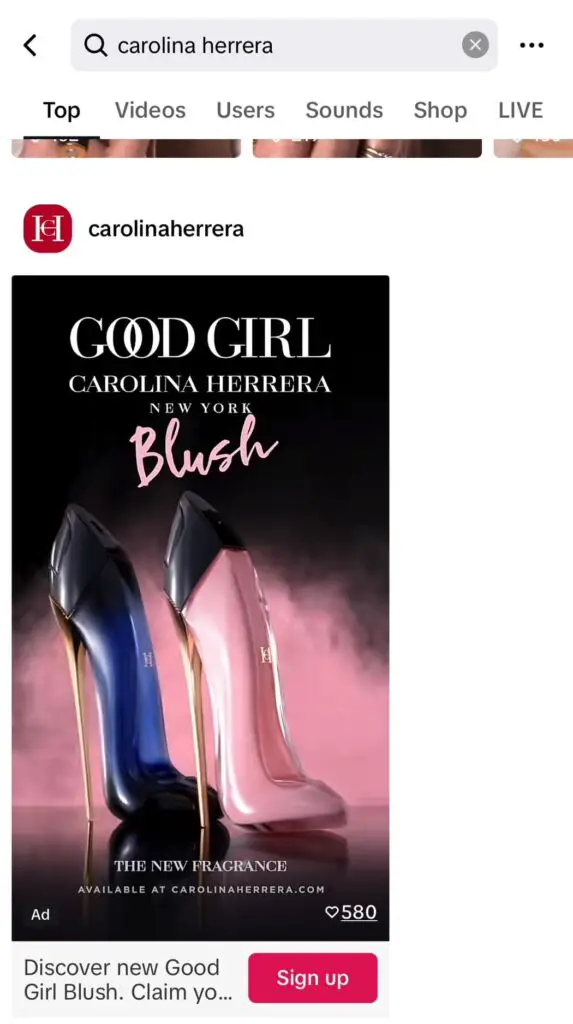 After that, simply keep an eye out for the sponsored posts on your feed. Here is the one you need to spot to claim your sample:
Once you spot it, click on the 'SIGN UP' button and fill out the form.
This offer is available to select users who are residents of the United Kingdom.
Please note that there is also another one but for the new Bad Boy Extreme Fragrance. So pay attention to all sponsored posts by Carolina Herrera.
Check out this list of all the available freebies on TikTok.
Good luck
Previous updates on Carolina Herrera Bad Girl sampling offers in the UK
With Boots X sampling – SOLD OUT!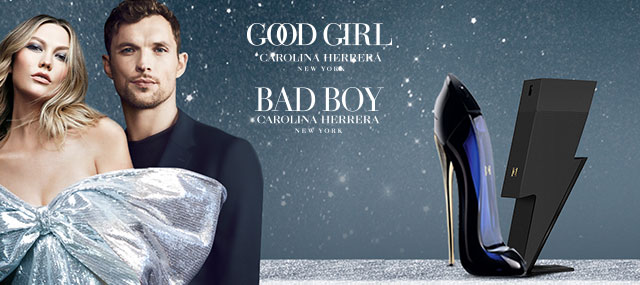 Boots is giving away free samples of Carolina Herrera Good Girl and Bad Boy for men. Be quick to follow this link to the offer page. Fill out the form and submit to receive your duo sample in the mail
Available for a short period of time or until all the samples have been claimed.
Open to UK residents only.
UPDATE 21th Nov. 2020 : new samples of Carolina Herrera Bad Boy Eau de parfum & Good Girl perfume are offered by Boots in a new campaign. Click the link below to get it while quantities last.
Be the first to get the latest freebies in your inbox