Last Updated on September 20, 2023
Unwrap a Whiff of Luxury with a free Tutti Twilly d'Hermès sample.
The fragrance world is buzzing with the newest offering from the iconic house of Hermès. Introducing Tutti Twilly d'Hermès Eau de Parfum, a scent that promises to encapsulate the vibrant spirit of youth, mingled with the timeless elegance Hermès is renowned for. And guess what? The brand is currently offering free samples. So let's dive into how you can claim this freebie without further delay.
How to order a free sample of Tutti Twilly d'Hermès Eau de Parfum?
Hermès has chosen the dynamic platforms of Facebook and Instagram to reach out to its audience. As you scroll through your feed or watch stories, keep an eye out for sponsored posts about Tutti Twilly d'Hermès. Moreover, here are some tips and tricks to increase your chances of seeing the ad on your social feed:
Follow Hermès: It's always a good strategy to interact with the brand's official pages. Follow Hermès pages on Facebook or Instagram
Engagement is key: Like, and comment on their recent posts, and perhaps even share them. This activity can increase the likelihood of the targeted ad gracing your feed.
Search to find: Use Facebook or Instagram and the internet search to look up the new Tutti Twilly d'Hermès Fragrance
That's about it. Once you're done with these suggestions, stay alert while scrolling through your social feed. Below is a screenshot of what the advert looks like to help you identify it quickly.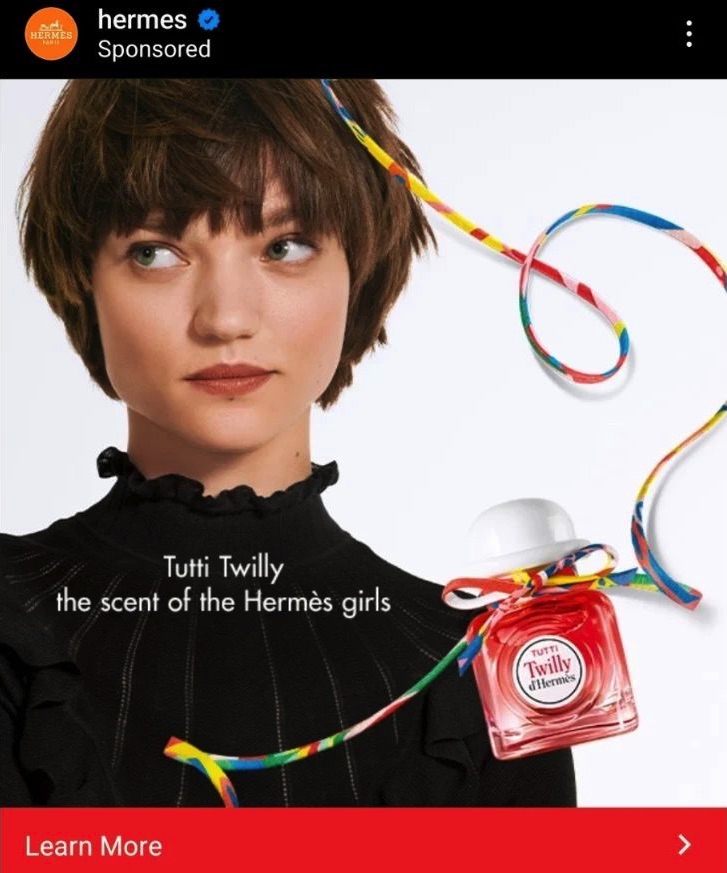 Once you spot the sponsored post, it's a straightforward process. Follow the instructions on the ad, provide the necessary details, and sit back as a piece of luxury makes its way to your doorstep.
Such exclusive offerings tend to create a buzz and get claimed rapidly. So, if you're keen on adding this scent to your collection or simply wish to try out what Hermès has concocted this time, act swiftly!
The ad offering the Tutti Twilly d'Hermès Fragrance sample is currently showing up to select US residents on Facebook and Instagram. So, keep your eyes peeled on your social feeds and embark on a sensory journey with Hermès.
Good luck to everyone.
Be the first to get the latest freebies in your inbox