Last Updated on May 14, 2023
Lose no time to get hold of a possible free Dolce & Gabbana Perfume sample.
I will be updating this article with the latest perfume and fragrances samples by Dolce&Gabanna available.
We spotted a new sponsored post from Macy's page on Facebook. The post is inviting select users to claim a free sample of K by Dolce & Gabbana, Eau de Toilette fragrance for him.
As usual, the post is powered by a SoPost form. But there is currently no direct link to the form. What you can do, however, is be attentive to sponsored posts showing up in your Facebook social feed.
How to get a possible free K by Dolce & Gabanna perfume sample by post?
There is a bunch of actions you can do to hopefully help you see the post. Including :
Those actions do not guarantee you will get the post to pop up for you. But it's worth the shot.
The post is running for select users living in the US. It could be in other countries as well now or in the future. But the procedure is the same for everyone. Below is a snapshot of how it looks like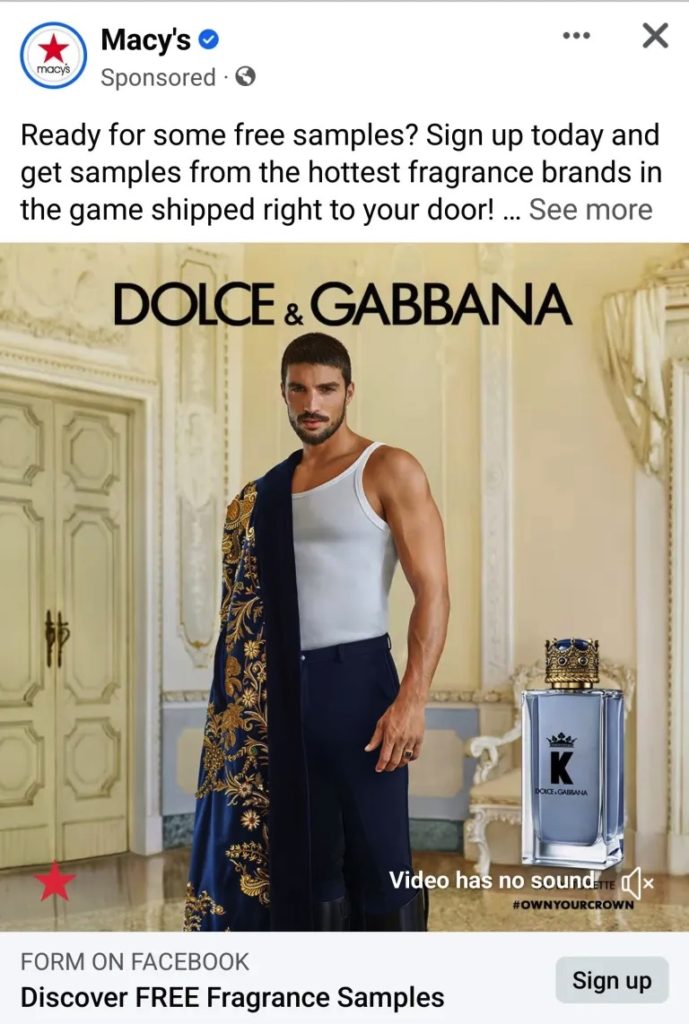 Make sure you allow me to send you push notifications. This way, I can keep you posted on any new updates… And a possible direct link to the SoPost form.
Happy freebies hunting.
Be the first to get the latest freebies in your inbox