Last Updated on November 12, 2021
HOT freebie. For a limited time, you can nab a free Bleu de Chanel cologne sample and receive it in the mail within the US.
Chanel is giving away free samples of Bleu de Chanel Parfum for men. Be quick to jump on this sampling offer and get a sample by mail to test out gratis.
How to receive a free sample of Bleu de Chanel cologne for men?
This Chanel freebie offer is currently ongoing through a sponsored advert on Facebook and Instagram. This means that there is no direct link to the form. However, you know that there are a bunch of actions you can complete to hopefully get the post to show up on your social feed. Thus, be able to access the form and claim the Bleu de Chanel Perfume sample.
Here are the actions I suggest you complete to increase your odds of getting this popup while scrolling your Facebook or Instagram social feed :
Like and Follow Chanel Beauty page on Facebook and Instagram account if you are active there
Like a couple of recent posts they recently shared, leave a comment on a post, or watch a video on their page
You can also search the Bleu de Chanel Cologne and view it on their website
After this, just keep your eyes peeled while scrolling through your social feed. Hopefully, you will be able to see the post as shown in the snapshot below.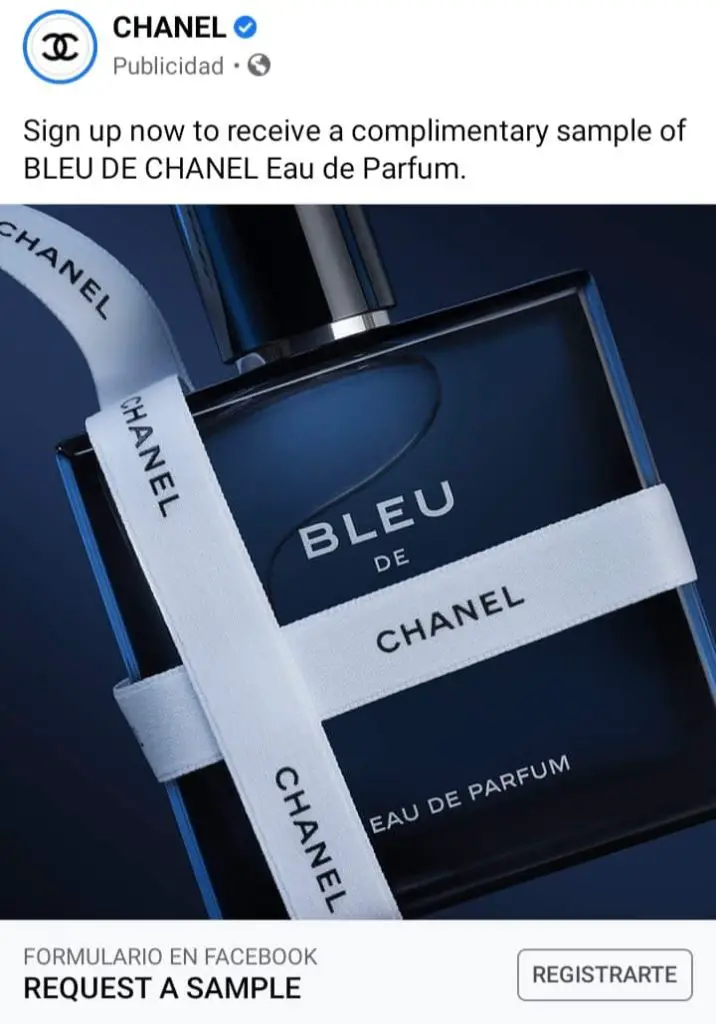 Once you spot it, you can hit the 'SIGN UP' button to get to the SoPost powered request form.
Be the first to get the latest freebies in your inbox