Last Updated on May 17, 2021
Spotlight Oral Care is giving away free Spotlight Whitening Strips samples. A new sponsored advert was just spotted on Facebook.
What you can do is be on the lookout for a sponsored post from Spotlightt Oral Care. Stay alert while scrolling your Facebook news feed. The post looks like the snapshot below :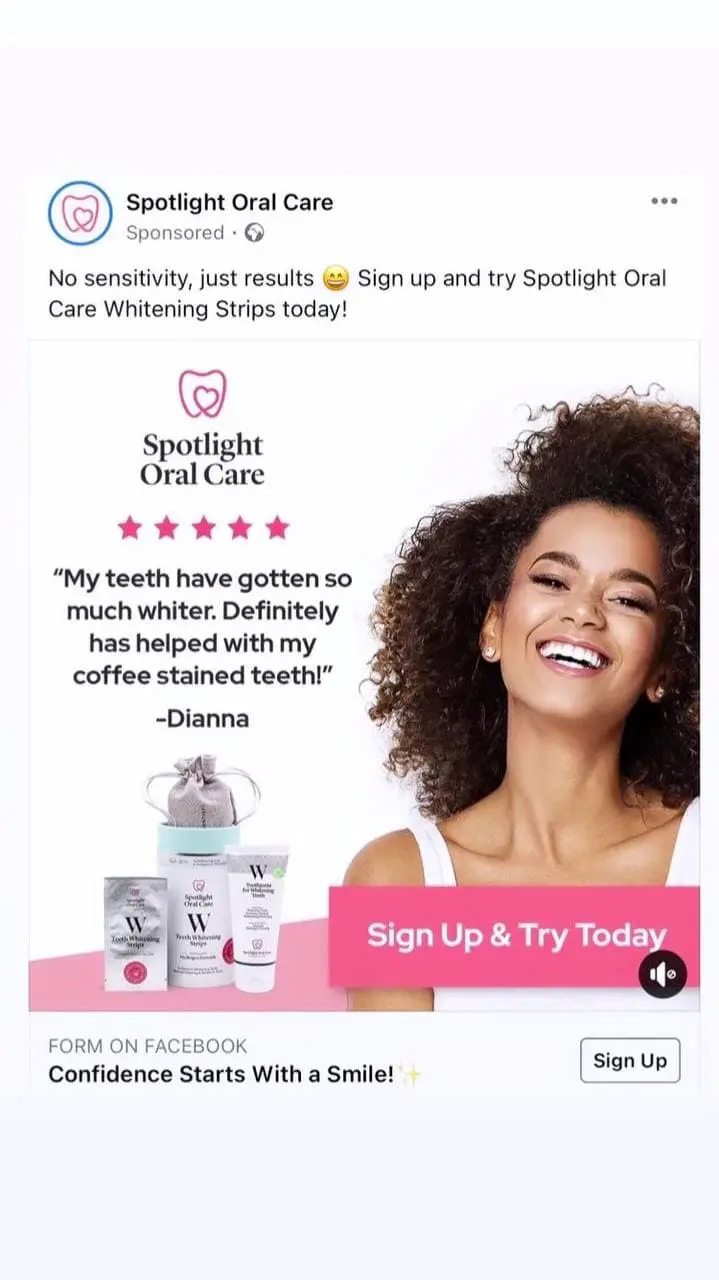 There could be other varieties to the post. It's powered by a SoPost form. Once you spot it, you can hit 'SIGN UP' to fill it in.
There's no direct link to the Spotlight Whitening Strips samples at the moment. If it gets out, I will surely update this article to include it and make it easier for you to snag this sample. In the meantime, what you can do is visit Spotlight Oral Care page on Facebook and follow them. Engage with the brand and hopefully the post will pop up for you right after.
The sponsored post is showing up for select Facebook users in the UK and the US. Maybe other countries as well.
Be the first to get the latest freebies in your inbox