Last Updated on April 7, 2020
Sampler.io is one of the best websites out there for those in search of freebies and people who like to try new products and samples for free.
Every month, they give away millions of samples coming from brands we all know and love shipped to your doorsteps by mail. The samples range from skincare to food, baby freebies, beauty, and makeup samples, snacks, and drinks free stuff, hygiene products and so on.
How does Sampler work?
If you were wondering about how does Sampler.io works exactly, here is the answer to your question. Every month, Sampler.io partners with different brands to offer free samples to thousands of people in the US, UK, and Canada.
You answer a quick-survey every now and then, then you get matched with freebies that you are most likely to use.
The samples are not offered to everyone, but to people who need them and are more likely to buy them if they like them. Let me explain if you state that you have a baby, you might match with free samples for babies and baby freebies. Otherwise, it would be irrelevant and considered a waste to offer someone who doesn't have kid's products that are meant for children, like diapers, wipes, toddler's milk, baby care, etc… Another great example for you to understand how sampler.io works would be related to gender. In fact, there are a bunch of products who are gender-specific. It would be senseless to offer a man, free samples of pads or liners, make-up and beauty products, etc…
So, to prevent freebies from going to the wrong people, sampler.io offer you the possibility to claim a freebie, only if it matches your profile. A profile that you will build throughout time.
How to get FREE samples from Sampler.io?
Now that you fully understand how Sampler.io works, let's dive into how you can match and order free samples from Sampler.io.
The first thing would be to visit their website's front page, or any ongoing sampling program and click on the "Connect with Sampler" button to get started in the creation of your profile.
Please note that a valid phone number is mandatory to create an account. The phone number should be registered in one of the 3 countries Sampler.io operates in. Those countries are The United States of America, The United Kingdom, and Canada. No other country would be accepted at the moment.
Once you indicate your valid phone number, you shall receive a confirmation code by text to finish the creation of an account.
Now that you have an account, you will be offered quick-surveys from time to time to build your profile and match you with samples. You can go to the samples hub section to see if there are any samples you're currently matching with and that you can order. In case you don't find anything, just be patient and pay close attention to their emails. You are going to get updates whenever a sample suited to your profile is available. You can also follow them on Instagram to stay in touch with any freebies offers they are currently holding.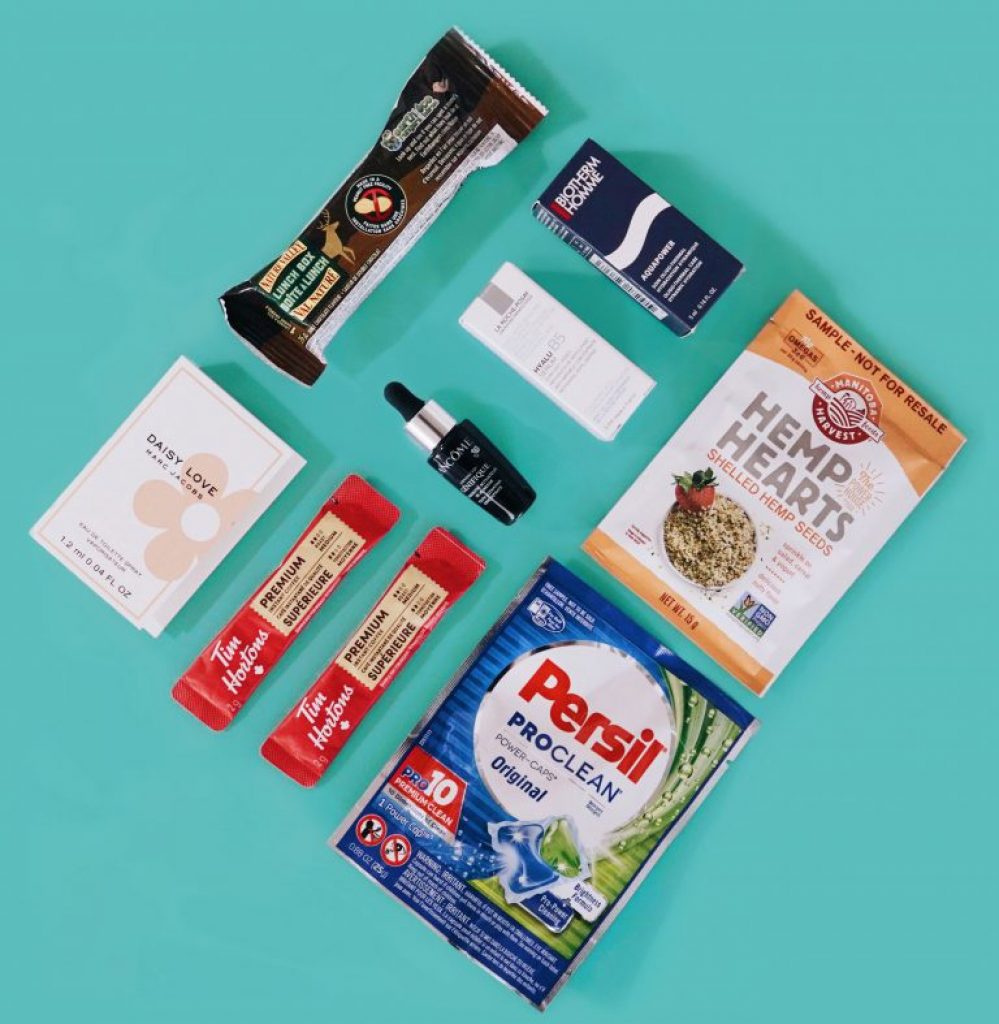 You could also subscribe to our newsletter and we will make sure to inform you of the latest freebies and free samples by Sampler.io, but not only, before anyone else.
Back to Sampler. There are also parts where you could indicate your shipping address and more details on where to send your samples.
Who can get free samples for Sampler?
As I mentioned above, Sampler.io operates in 3 countries so far. Which means only people who are living in these countries and benefit from Sampler programs and deals.
The countries are the US, UK, and Canada.
Don't hesitate to share this article with your friends and family so they can also start matching freebies and get new product samples shipped to them by mail for FREE. To help us spread the word about this great platform, you can use the social sharing buttons present all over our website.
Happy freebies hunting to all :)
Be the first to get the latest freebies in your inbox