Last Updated on November 22, 2023
Embrace the winter elegance with a free Tom Ford Soleil Neige sample.
Tom Ford invites you to a sensory escape into the crisp brilliance of winter with a special complimentary sample of Soleil Neige Eau de Parfum.
This fragrance, part of the esteemed Private Blend Collection, encapsulates the serene ambiance of fresh snowfall and winter's quiet luxury.
Here's your guide to securing this exclusive offer and making the alluring world of Tom Ford a part of your fragrance journey without spending a cent.
How to receive a free sample of Tom Ford Soleil Neige Perfume?
Tom Ford is giving away this freebie using a sponsored post currently doing the rounds on Facebook and Instagram. So, to get your hands on it, you need to find the ad in your feed. I recommend you follow these tips and tricks below:
Engage with Tom Ford Beauty: Follow the official Tom Ford Beauty Instagram account or Facebook Account (or both), and engage with their posts.
Your interaction shows interest and increases the likelihood of the ad appearing in your feed.
Express Your Interest: Actively search for Tom Ford fragrances online, especially Soleil Neige, and visit websites that talk about it, like Macy's, Bloomingdale's, Amazon, or Tom Ford's website.
Tailor your ad Preferences: Check your social media ad settings to ensure you're targeted for beauty and luxury goods advertisements.
When the Tom Ford Soleil Neige sample ad appears in your feed, click on it, and fill in the necessary details to secure your order.
Here is a screenshot of what it looks like to help you identify it quickly.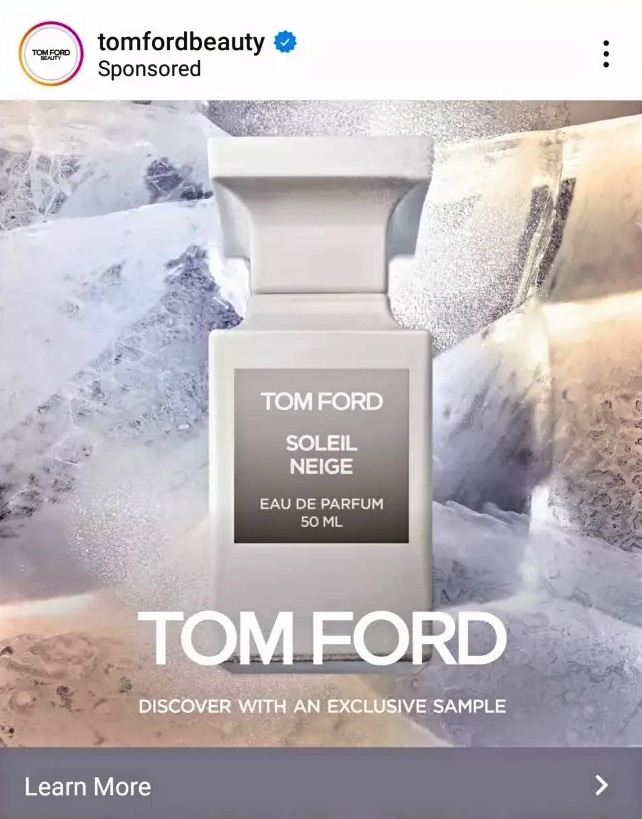 The confirmation for the Soleil Neige sample will be swift, with a promise of delivery in the upcoming weeks.
This offer, like winter's first snow, won't last forever. It's available while supplies last, so keep your eyes peeled and your engagement high.
Good luck to everyone.
Be the first to get the latest freebies in your inbox