Last Updated on August 25, 2023
I remember the day I first tried Spindrift Sparkling Water sample, and realized that it had become my new all-time favorite beverage to drink. It's so refreshing and crisp! The "taste" is kind of hard to explain, but if you like regular sparkling water, you'll love this one too. It's the perfect way to cool down on a hot summer day. Or even just on a hot day in general.
Now, thanks to this new freebie offer from Send Me A Sample, you can order a Free Spindrift Water sample to try.
There are 30,000 samples of the Spindrift Sparkling Water to claim.
How to get a free sample of Spindrift Sparkling Water by mail?
To score a free Spindrift Water sample with Send Me A Sample, simply ask your Alexa or Google Assistant by saying "Ask Send Me a Sample for Spindrift".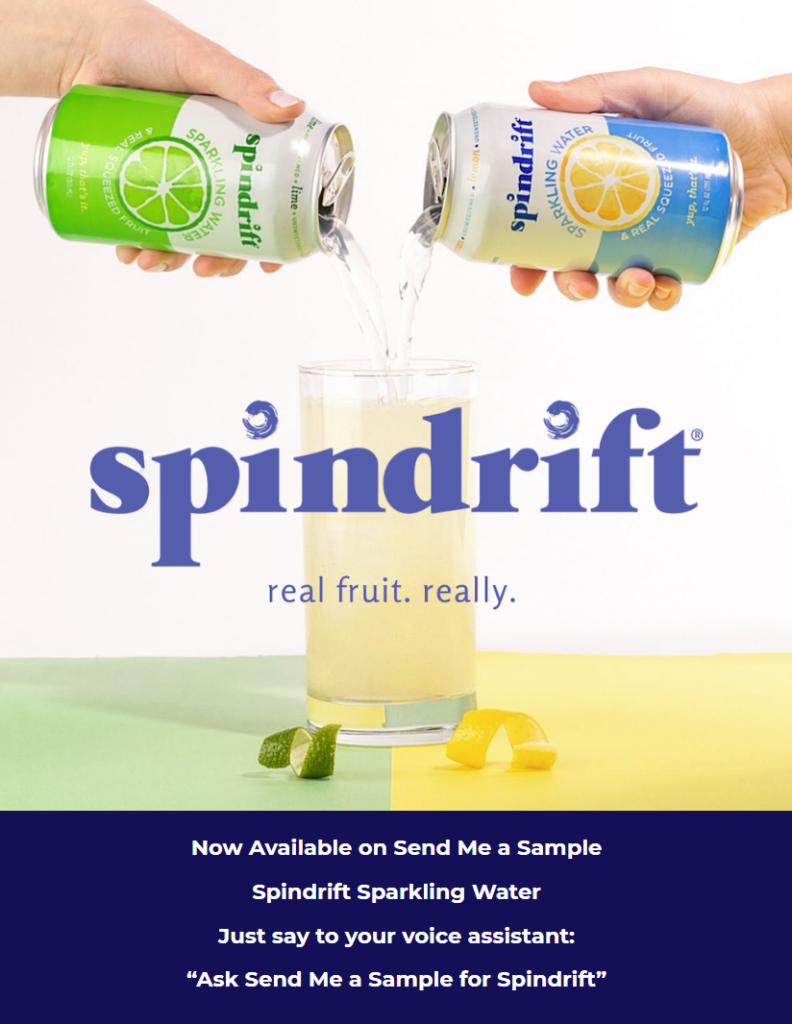 This offer is only available to US residents who are members of SendMeASample.net (it's free and easy to join.)
Available starting until users have claimed all the 30,000 available samples.
Limit of one Spindrift Sparkling Water sample per Send Me a Sample user, and 1 per physical address.
For more free stuff with Send Me A Sample, check out the Send Me A Sample list of offers here.
Be the first to get the latest freebies in your inbox