Last Updated on September 23, 2023
L'Oréal is offering free samples of its coveted Age Perfect Cell Renewal Anti-Aging Eye Cream Treatment exclusively to US residents.
Crafted meticulously with L'Oréal's expertise, this treatment promises to rejuvenate and refresh the delicate skin around your eyes. It's a beauty product that promises not just to conceal, but to heal.
So without further delay, let's dive into how you can claim your free L'Oréal Age Perfect Cell Renewal Eye Cream sample.
How to receive free samples of L'Oréal Cell Renewal Eye Cream Treatment?
L'Oréal is all set to make the sampling process as seamless as possible.
To receive your freebie in the mail, follow the steps below:
Visit the L'Oréal Website: Click on the button below to go to the offer page on the brand's website
Look for the SoPost Form: Scroll down the page to the SoPost form and click on 'CLAIM SAMPLE'. Then, simply fill out the form with your details.
Await Your Sample: Once your request is processed, L'Oréal will dispatch the Age Perfect Cell Renewal Anti-Aging Eye Cream Treatment sample to your doorstep.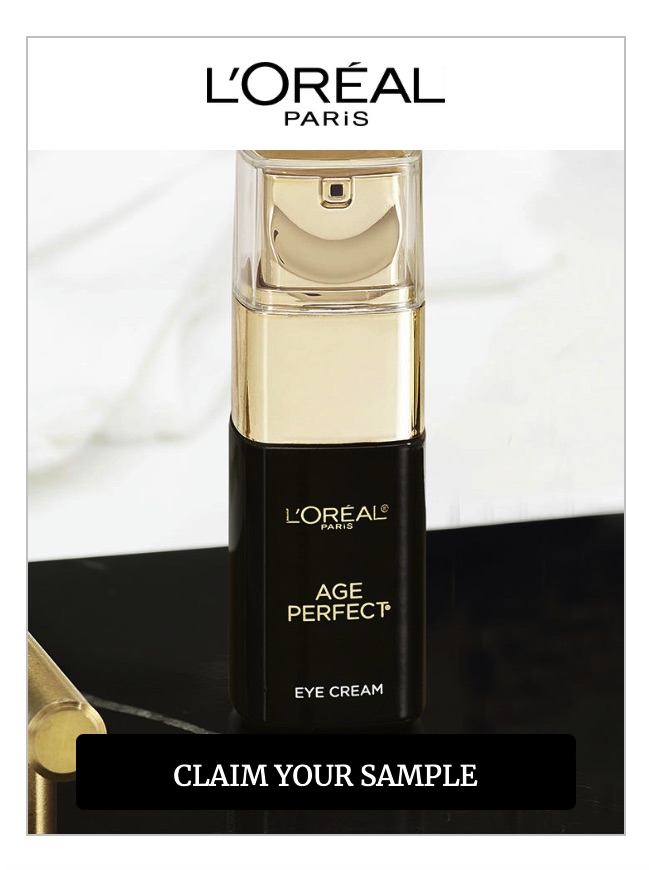 Free samples, especially from renowned brands like L'Oréal, are often in high demand and can run out quickly. So if the idea of refreshed, revitalized eyes appeals to you, don't delay.
Available to residents of the United States only.
Happy sampling!
Be the first to get the latest freebies in your inbox