Last Updated on June 16, 2020
Here is another great value freebie from Garnier. You can go at once to order your free samples of Garnier Whole blends Miracle Nectar Repairing Leave-in Treatment. You shall receive it in the mail in a short period of time.
This new Garnier product has been launched to remediate to a problem a lot of women suffer from split ends. We all know how split ends can be annoying and reflect badly on your hair. So, if you do have this issue and would like a product to help you fix it, then this is your chance.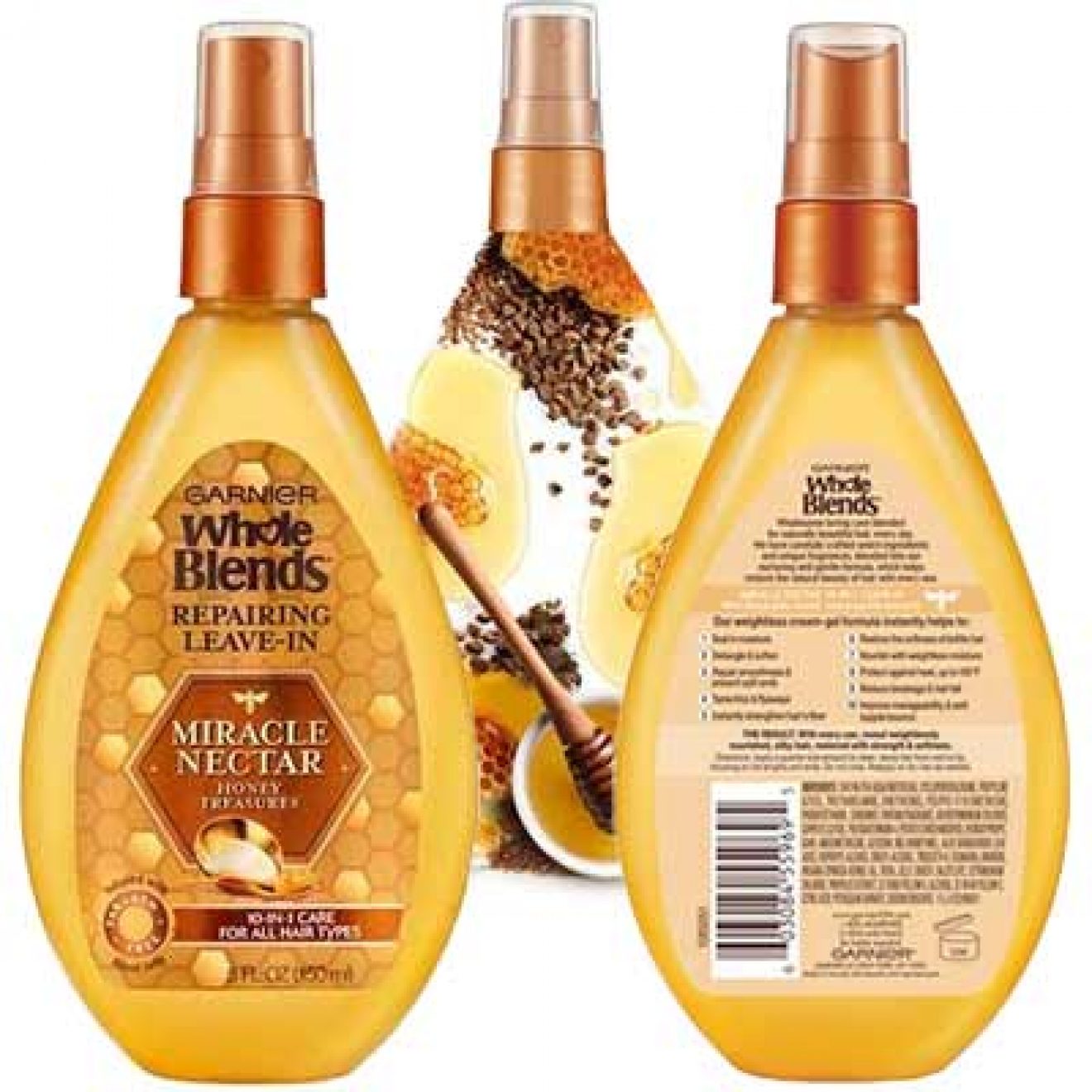 How to get FREE Samples of Garnier Whole Blends Miracle Nectar Repairing Leave-in Treatment?
In order to request your free Garnier Whole Blends Miracle Nectar Treatment, we invite you to follow this very simple step-by-step guide we have prepared for you.
Start by going on the sampling campaign page, which is on the official website of Garnier USA. You can either go to their website and check the "Offers" section or click on the "Get this free sample" button below to be automatically redirected there.
Anyway, once you are on the said page, you can scroll down to the online request form of this offer, and complete it with your accurate shipping details and personal data, such as your full name, date of birth, address, etc…
Then, choose your hair type from the given options: straight, wavy, curly or coily. The next step is to give some insight into your shopping habits when it comes to hair care products. Once you're through with the form, you can do the reCaptcha and submit your sampling request.
Don't forget to share this opportunity on your social media to let your friends and family know about it, and apply for their samples to receive in the mail as well.
Who can receive FREE Garnier Miracle Nectar Repairing Leave-in Treatment in the mail?
Please note that this sampling opportunity is held by Garnier USA, so it is only open to residents of the United States of America who are at least 18 years old.
That's about it folks, I hope you enjoy this offer and that you apply for your free samples while they last.
Stay tuned for more amazing free samples in the US. To make sure you receive the latest 2020 samples before anyone else, subscribe to Getmefreesamples! newsletter ;)
Have a good day!
Be the first to get the latest freebies in your inbox