Last Updated on October 2, 2023
Here's a unique opportunity to experience the captivating allure of a unique line of fragrances… Dive into a world of scents that captures the essence of a brighter, fragrant… and no longer existing world with a free Arcaea Future Society perfume sample.
Arcaea's Future Society fragrances are crafted with exquisite notes that transport you to a world where the present meets the past. Each one of their perfumes tells a story of an extinct flower.
The range include 6 different fragrances.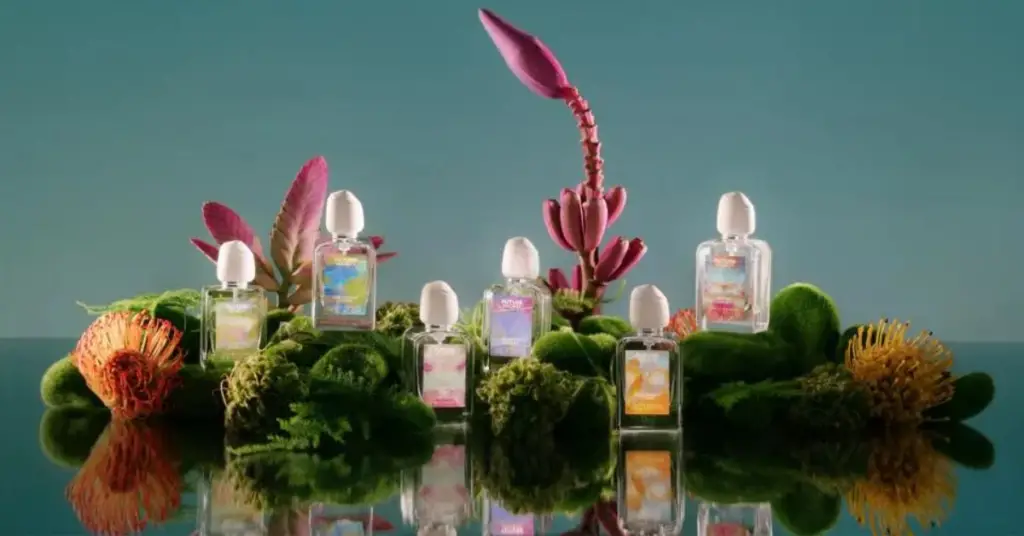 For a chance to try one of these without spending a cent, simply keep on reading and follow the instructions.
How to claim a free sample of Arcaea Future Society Fragrances?
This freebie is available to select ProductSamples.com users. To get it, all you need to do is follow the steps as explained below:
Email Notification: Check your email inbox. If the platform has selected your profile to try this exclusive offer, they will send an email to invite you to claim the sample.
Dashboard Check: Alternatively, you can log in to your ProductSamples.com dashboard. If you've qualified for the offer, it'll be waiting there for you. When you find it, follow the steps as prompted to get it in the mail
Claim It: Once confirmed, follow the provided instructions to sign up for your free Future Society Fragrance sample.
Make sure to be quick to claim your sample…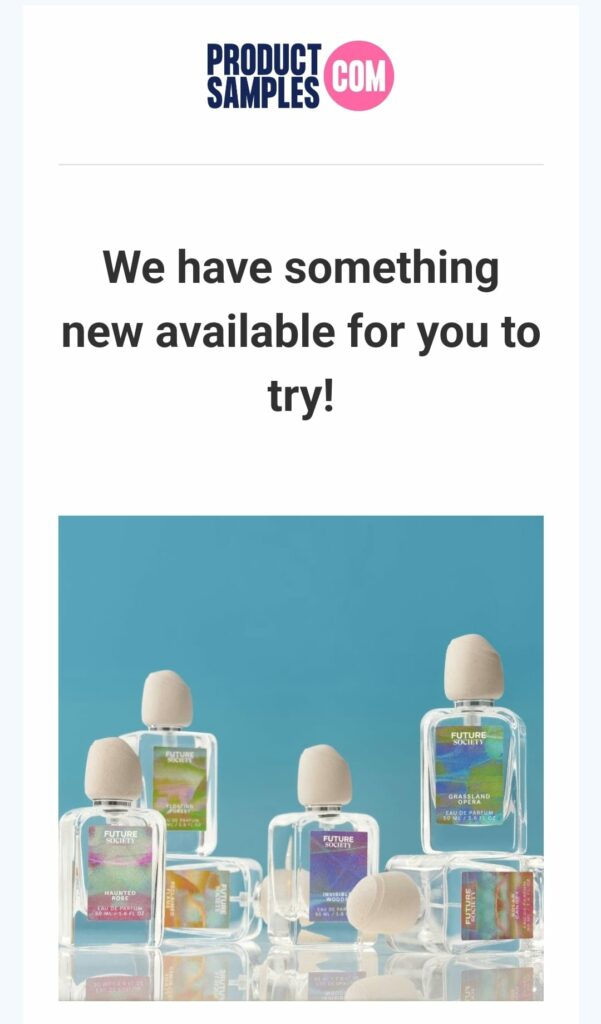 Please note that this offer is available for a limited time only or while supplies last. Plus, they are offered on a first-come, first-serve basis. So speed is in order.
If you've qualified, ensure you sign up as soon as possible before they run out!
This offer is available to select residents of the United States through ProductSamples.com. Not a member yet? This is your cue to join in the fun. It's free and easy to use.
So what are you waiting for to secure your sample today and discover a scent that transcends time?
Good luck.
---
TIP: To enhance your chances of being selected for future offers I recommend you:
Regularly engage with ProductSamples.com,
Update your profile,
Express interest in the categories you love.
Be the first to get the latest freebies in your inbox