Last Updated on September 18, 2023
Recognizing the importance of a healthy yet delightful meal for our feline companions, Sample Source Canada presents a limited-time offer that's tailored just for your cat. Select users can claim a free Sheba Bistro Perfect Portions sample at no cost.
This particular Sheba Cat Food, with Chicken in Alfredo Sauce, ensures your cat gets to relish a chef-inspired entrée that's both sumptuous and nutritious. So let's dive into the details and how to get this freebie.
How to receive a free sample of Sheba Bistro Perfect Portions?
For a chance to introduce your cat to this gastronomic delight without spending a cent, all you have to do is check your email or Sample Source dashboard to see if you qualify for this offer. If your profile matches, you will find it and be able to claim it and the delectable SHEBA® BISTRO PERFECT PORTIONS will make its way to your doorstep.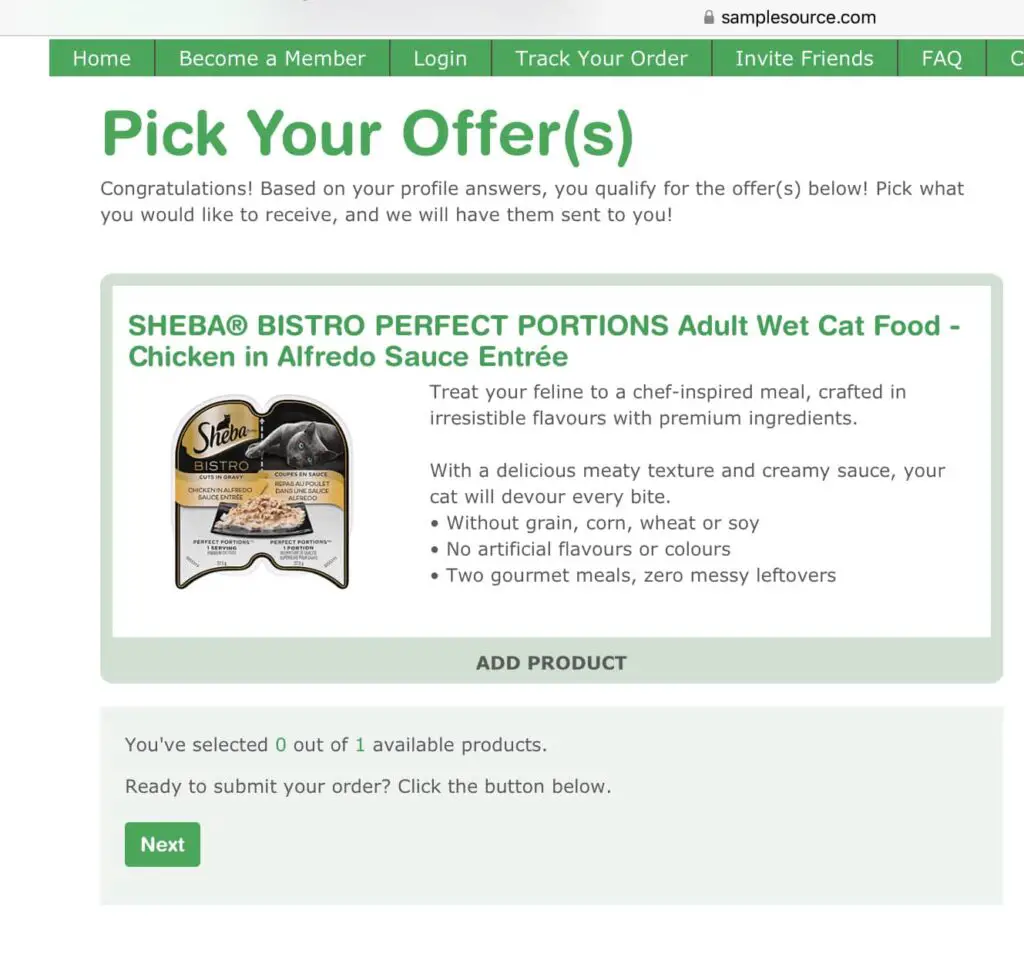 In a world brimming with choices for pet food, SHEBA® BISTRO stands out, promising both taste and health. And now, thanks to Sample Source Canada's curated offer, your cat can dive into this epicurean journey.
Available to select Canadian users.
Good luck.
Be the first to get the latest freebies in your inbox