Last Updated on September 26, 2023
A brand-new mission has landed on your Shopper Army dashboard, and it promises a delicious twist. This time, it's all about savoring the delightful flavors of free Smucker's Uncrustables.
If you've been curious about these frozen treats or are already a fan, this mission might just be for you to try and review this treat for free.
Including:
Smucker's Uncrustables Peanut Butter and Strawberry Spread Sandwich, 4-Pack
Smucker's Uncrustables Chocolate Hazelnut Spread Sandwich, 4-Pack
Ready to dig into these scrumptious sandwiches? Here's what you need to do.
How to apply for this mission and score free Smucker's Uncrustables?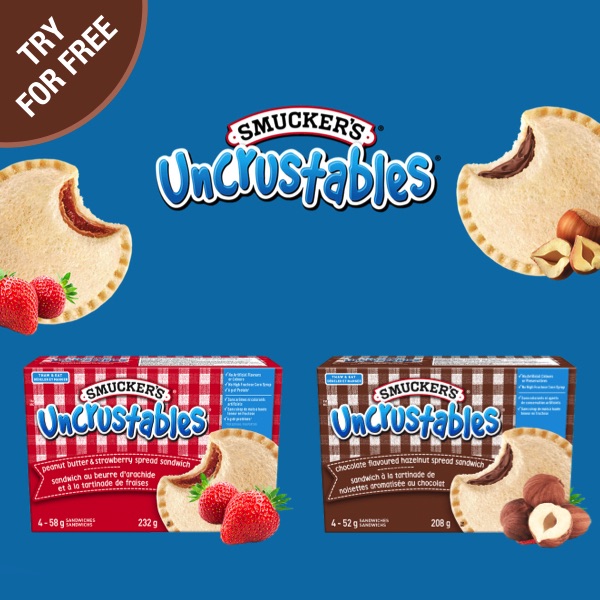 First, you need to click on the button below to go to the Mission page on Shopper Army. Log in with your account and follow the steps below:
Qualification Round: Begin with a quick survey, answering a few questions to determine your eligibility for this mission.
Shop & Purchase: If qualified, head to Walmart within the next 3 days and grab your choice of participating Smucker's Uncrustables products.
Taste & Test: Once you have the product, take the time to thoroughly test it. Savor every bite and note your experience.
Share Your Thoughts: Within a week of your purchase, submit an honest review in English, detailing your experience.
Reap the Benefits: Upon successful submission of your review, a full rebate (considering taxes, after any coupons or discounts) will be reflected in your Shopper Army account.
Please note that this mission offers only one rebate per person.
Available for a limited time or while supplies last.
Open to residents of Canada.
If you're keen on diving into the world of Smucker's Uncrustables and sharing your experience, apply before the mission fills up.
Good luck to everyone.
Be the first to get the latest freebies in your inbox