Last Updated on June 16, 2021
Are you expecting a baby? Or maybe a grandchild? Want some free samples for expecting mothers? Well, today I'm sharing with you a great baby freebie. You could seize this golden opportunity handed to you by London Drugs to claim a Free Baby Welcome Package.
As we all know, having a baby can be very overwhelming. New parents usually have tons of questions. And naturally, they only want to offer the best care and products for their newborns.
That is why, in order to help you take perfect care of your newborn baby, London Drugs is inviting you to request an amazing Baby Welcome Package without spending a dollar.
Yes, that's correct, you could get this amazing free samples by mail for baby.
What's in this FREE Baby Welcome Package?
If you are wondering what you will receive by redeeming this deal, then don't worry, we are here to tell you all about it.
Every new parent that requests this free baby welcome pack will get a variety of samples and full-size products. It includes very well-known brands, such as:
A free kleenex sample box,
Cetaphil baby free sample,
A full-size Huggies newborn wipes
An Aveeno baby products sample box
& more baby freebies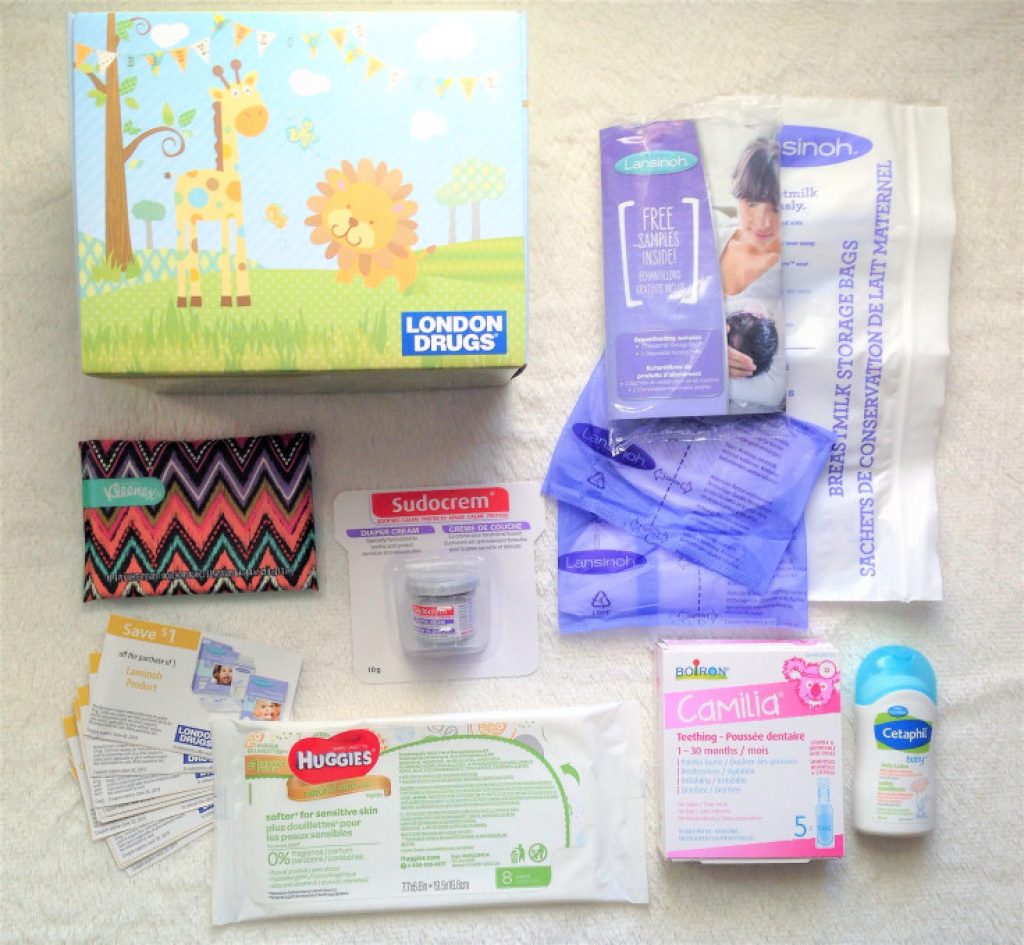 You will also get relevant information on how to do things and take care of your newborn.
How to get a free baby welcome package for new moms?
This opportunity is only valid while the supplies last, so don't waste a second more and come to seize it immediately.
In order to get your hands on this outstanding Baby Welcome Package from London Drugs, we recommend you follow this easy step-by-step guide we have prepared for you:
Scroll down to the online request form, and complete it with your accurate personal details and shipping address. Please note that you will be required to share information about your newborn baby. This information is relevant to help London Drugs customize the free baby product samples they are going to send you.
Once you finish this step, just hit "sign up" and confirm your request through the email they will send to your inbox
All you have left to do now is wait for your free baby products pack to be delivered to your doorsteps.
Please be patient, it could take up to 6 weeks.
Who can get this freebie?
This free sampling opportunity is launched by London Drugs Canada. Thus, it is only open for legal residents of Canada.
There's a limit of one free sample per household.
We would appreciate you sharing your feedback and pictures of this freebie once you receive it.
Don't forget to subscribe to our push notifications to receive the latest free baby stuff in Canada.
If you appreciate our content, consider clicking on the Bell button below to allow us to send you relevant notifications about the hottest freebies you could claim.
We hope you enjoy this amazing opportunity.
Be the first to get the latest freebies in your inbox