Last Updated on September 23, 2023
Dive into Baby Care with free Aveeno and Johnson's Baby Products to try and review.
Shopper Army has dropped a fresh mission that's all about giving your baby the best care possible. Here's the lowdown:
Aveeno Baby Bubble Bath
Johnson's Skin Nourish Moisture Wash Vanilla & oat
Johnson's Baby Lotion
Johnson's Head-to-Toe Baby Bath Wash & Shampoo
Johnson's Tear-Free Baby Bubble Bath
Ready to embark on this mission? Read on to find out all the details about this new Shopper Army Mission.
How to sign up to try and review free Aveno Baby & Johnson's Baby Products?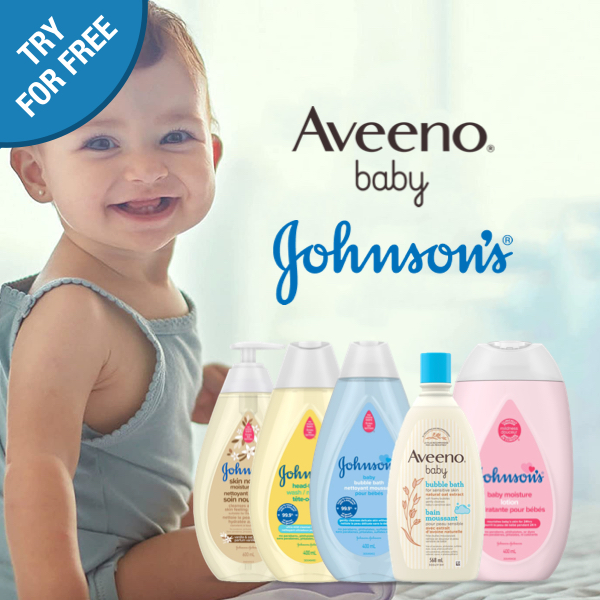 Open Shopper Army: Click on the button below to go to the Mission page on Shopper Army
Survey Time: Fill out a quick survey. Just a few questions to ensure you're the right fit.
Shopping Trip: Get the product from any store – whether you fancy an in-store experience or online shopping. Remember, you've only got a 3-day window!
Test Mode: Dive deep into the product. Feel it, use it, love it!
Share Your Thoughts: Draft a review in English within a week. We're all ears for your honest feedback.
Celebrate: Once you've submitted your review, enjoy a full rebate in your Shopper Army account. Yes, it's that simple!
That's it, it's that simple.
This offer is available for a limited time only and while spots remain.
Ready to give it a whirl? Hop on this mission before the door closes. After all, who wouldn't want the best for their baby (and their wallet)?
Open to residents of Canada who are members of Shopper Army.
CLICK HERE to go to the offer page on Shopper Army.
Be the first to get the latest freebies in your inbox