Last Updated on February 15, 2023
Get your hands on a free Oasis Orange Juice to try and get a refund in exchange of your honest review.
Shopper Army added a new mission for Oasis Orange Juice. You can sign up now to try it gratis.
Oasis Orange Juice is a refreshing, healthy, and delicious drink that people enjoy all over the country.
There are many brands on the supermarket shelves today, but few are as unique as Oasis Orange Juice. You can seize this new offer by Shopper Army to test it. Here is how.
How to try Oasis Orange Juice for free with Shopper Army?
To register for the Oasis Juice Mission on Shopper Army, simply click here and scroll down the missions page until you spot the OASIS Orange Juice one. Click on it and log in with your Shopper Army account or create one to answer a few questions.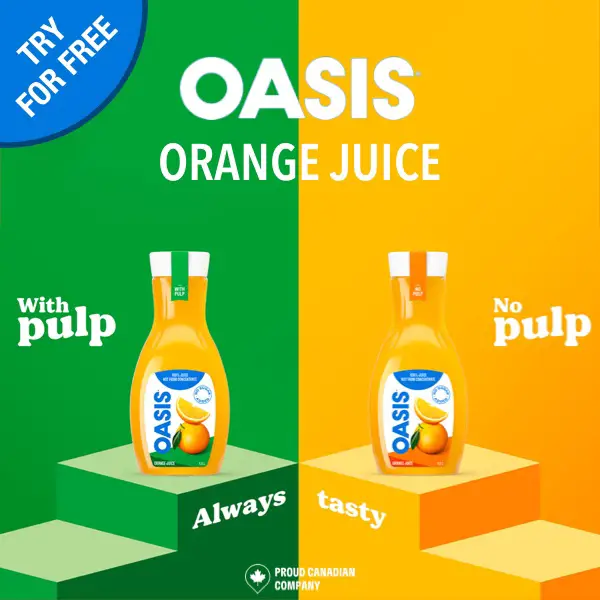 If you qualify for this mission, you will have about 3 Days to purchase the product you are required to test from any Walmart in Canada. Then, a 7 Day period to test it and write a thorough review on Shopper Army.
IMPORTANT: Make sure to keep the Walmart receipt showing the purchase so you can submit it to Shopper Army and get a full refund for the Oasis Juice.
This offer is available for a limited time only.
Open to residents of Canada.
Be the first to get the latest freebies in your inbox