Last Updated on August 22, 2023
Searching for Taco Bell Free Taco offers? Look no further. Find below the best Taco Bell freebies, and learn more on how to get free taco bell in your state.
If you're craving a taco, but you think it's going to cost you an arm and a leg, you've got it all wrong. There are many different ways to receive a free taco from the popular fast-food location. It seems like this is something they don't advertise too often, so here are the best methods for getting your taco in exchange for not having any cash on hand.
Current Taco Bell free Taco offers
NEW! Taco Bell Free Taco Tuesdays – Thru Sep 5, 2023
Thru September 5th, 2023, you can get a free Doritos Loco Taco from participating Taco Bell locations across the United States. To get yours, simply go to your nearest Taco Bell and ask for it. There is no purchase necessary.
This offer is valid on Tuesdays only: 8/15, 8/22, 8/29, and 9/5 while supplies last.
Limit one (1) Doritos® Locos Tacos per person, per offer day.
Free Toasted Breakfast Burrito on 12/10
On December 10, 2022, you can score a free Toasted Breakfast Burrito at Taco Bell.
Taco Bell is giving away free Toasted Breakfast Burritos on 12/10. This offer is only valid in-store from 7 to 11 am.
You can text "WAKE UP" to 1-866-WakeUp3 (1-866-925-3873) to get a wake-up call on 12/10 reminding you to pick up this freebie.
Free Flamin' Hot Doritos Locos Tacos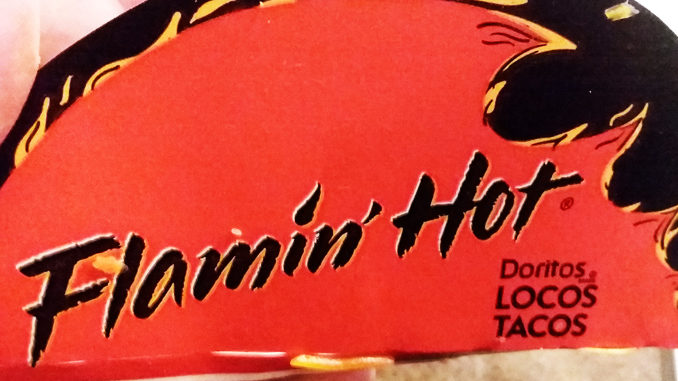 Taco Bell Comebacks NBA 2021 Promotion is ON. If a team comes back after trailing at halftime to win an NBA Finals game, everyone gets a free Flamin Hot Doritos Locos Tacos at Taco Bell.
No purchase necessary. Open to residents of the fifty (50) United States and D.C. only.
There is a limit of one (1) Free Flamin' Hot Doritos® Locos Tacos per person at participating US Taco Bell locations at a designated date and time.
Download the app and wait for a team to win the NBA after a deficit at halftime.
Learn more at www.tacobell.com/nba-comebacks
Free Cunchwrap Supreme Taco

For a limited time, US customers can score a Cunchwrap Supreme gratis at participating Taco Bell restaurants.
To get it, you have to join the new Taco Bell (Beta) Rewards program. It's a new program to get points and rewards to redeem for free stuff.
The Taco Bell (Beta) Rewards program can be joined thru the Taco Bell Mobile App.
As a welcome gift, you will get a coupon for one free Cunchwrap Supreme Taco at participating U.S. Taco Bell® locations.
Click here to download the app, or learn more about this deal.
Two Free Crunchy Tacos (with purchase)

If you are thinking of getting your Father, grandfather or just yourself a Taco Bell Gift Card as a Father's Day Gift. Then this promotion is perfect for you.
Thru June 26th, 2021, you can score 2 Crunchy Tacos gratis ($4 value), with every $20 spent in Taco Bell E-Gift Cards.
They are going to award you your 2 Tacos freebie as a $4 E-Bonus Card.
The E-Bonus Card expires on July 7th, 2021. It's redeemable at any Taco Bell restaurant in the US.
If you are interested in this deal, you can check it out and seize it here.
Taco Bell is a fast-food restaurant chain that specializes in Tex-Mex cuisine. The company has changed locations over the years, but they have made quite a name for themselves with their signature tacos.
In my opinion, the best taco to order from Taco Bell is the Crunchy Taco. It's the perfect balance of crunch and spice. The ground beef in the center is seasoned just right. Besides, the modest amount of lettuce and tomato balances it out pretty nicely. It's definitley my favorite. What about you? What's your favourite Taco Bell Free Taco?
Be the first to get the latest freebies in your inbox