Last Updated on October 23, 2021
Reebok product testing or how to get Reebok shoes for free!
Reebok gives people all around the world the chance to be part of their product testing program. It's an amazing brand that offers great shoes and clothing at a reasonable price. Shoes are a symbol of freedom for many people and they don't want to be tied down by buying them. Reebok wants this sentiment to continue, so they created their product testing program.
If you're into fitness, you've probably heard of Reebok. One of the world's top five leading manufacturers in this industry, they create products for the masses that are designed with quality and durability in mind. They have shoes for any activity: running, cross-training, walking, working out at the gym, or just lounging around on weekends.
How to become a Reebok product tester?
To apply for the position of a Reebok Product tester, visit the Reebok Product Testing Application page on their website. (Click here to Go to the Application page).
There you'll fill out an application form to be reviewed by Reebok's product testing team. Be sure to provide a good reason for why you'd like to join the program. And, provide accurate measurements and information.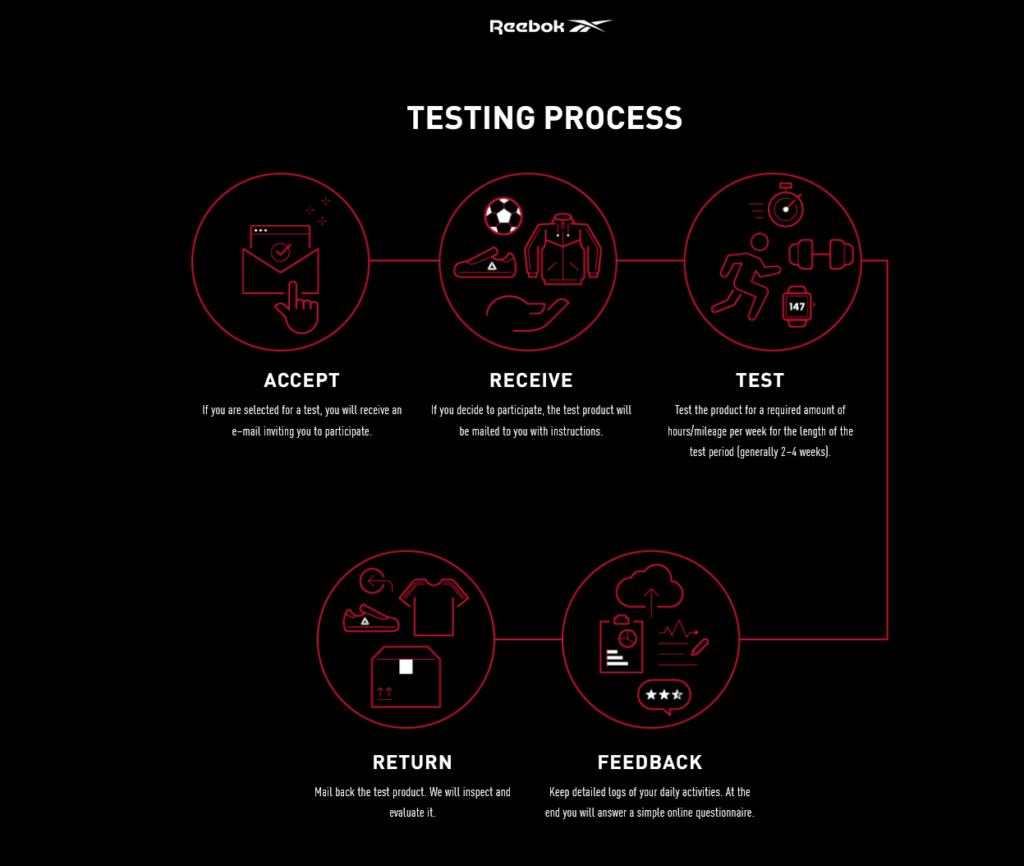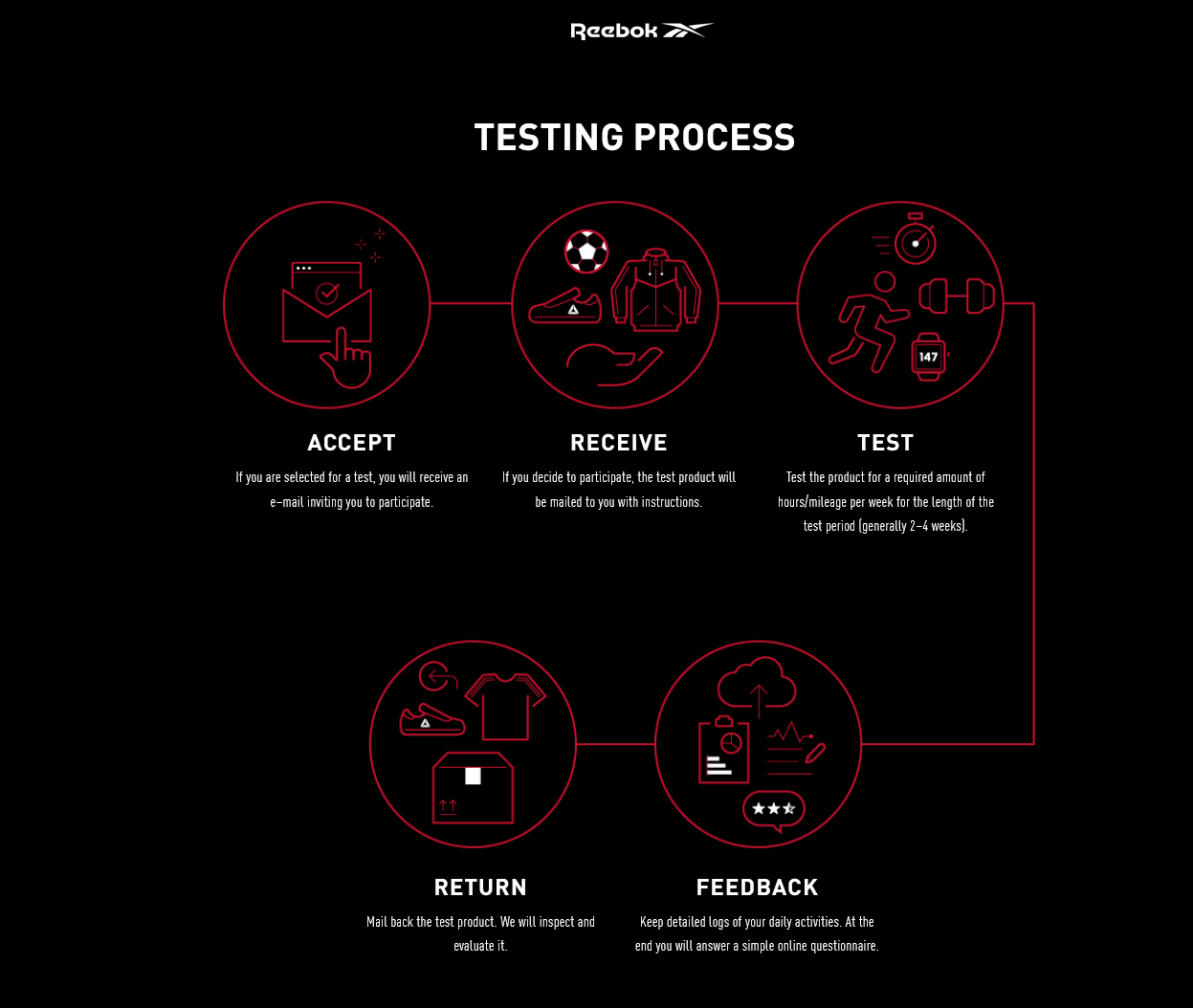 If accepted, Reebok will send you a confirmation email. And then a free package by mail that has the products you will be testing. The Package will also include details regarding your testing schedule, and instructions on how to test the Reebok products properly.
After testing the Reebok shoes or apparel, you will need to return them following the instructions. This is important so they can examine the wear and tear. But don't worry, after finishing your mission, you will receive a complimentary Reebok product gift. This one is to keep.
Did you know you can also apply to be an Adidas Tester? Check it out here.
Be the first to get the latest freebies in your inbox