Last Updated on November 1, 2022
Hurry up to score a free Prada Luna Rossa Ocean sample in the US.
Try the newest men's fragrance by Parada with a free sample. Below you can find the latest sampling offers to receive Prada Luna Rossa Ocean perfume for men in the mail.
How to claim a free sample of Ocean Luna Rossa perfume in the US?
NEW! Thru Facebook / Instagram – AVAILABLE
This month, Macy's is giving away new perfume samples, including the Prada Luna Rossa Ocean fragrance. Be quick to follow the instructions below to hopefully get a sample by mail.
Macy's is offering this freebie through a sponsored post on Facebook and Instagram. It's showing up to select US residents while they are scrolling their social feed. I invite you to complete the list of actions below to make the ad pop up in your feed as well:
Like and follow Macy's page on Facebook and other social media if you haven't already done so
Like one or two of their posts or engage with the brand on social media
Search the Prada Luna Rossa Ocean perfume on the Facebook Search Bar or the internet, and check it out on Macy's website
Here is a snapshot of the sponsored post you should be on the lookout for to access the request form for this freebie.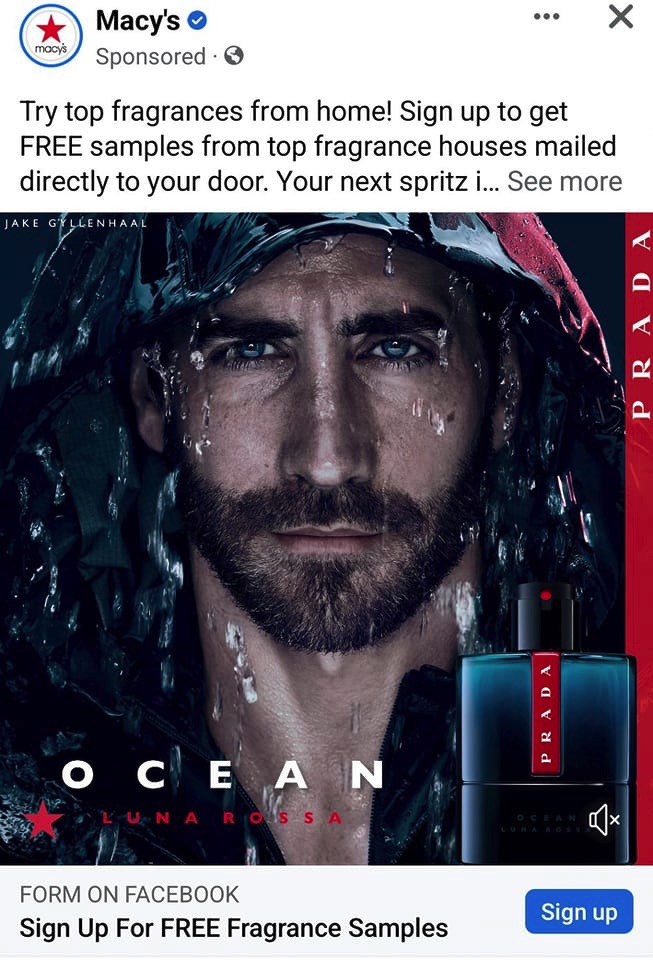 There are other fragrance samples from Macy's. So keep an eye out for updates and the latest samples.
Thru Send Me a Sample – SOLD OUT!
Send Me A Sample is giving away 10,000 free samples of the NEW Prada Luna Rossa Ocean fragrance. You can claim one while supplies last. Here is how.
To receive this freebie, you need to be a registered member of SendMeASample.net. Besides, your account need to be linked to your voice assistant. Whether it's Alexa or Google Assistant app on your smartphone.
If that's the case, just say to your voice assistant "Ask Send Me A Sample for Ocean Luna Rossa".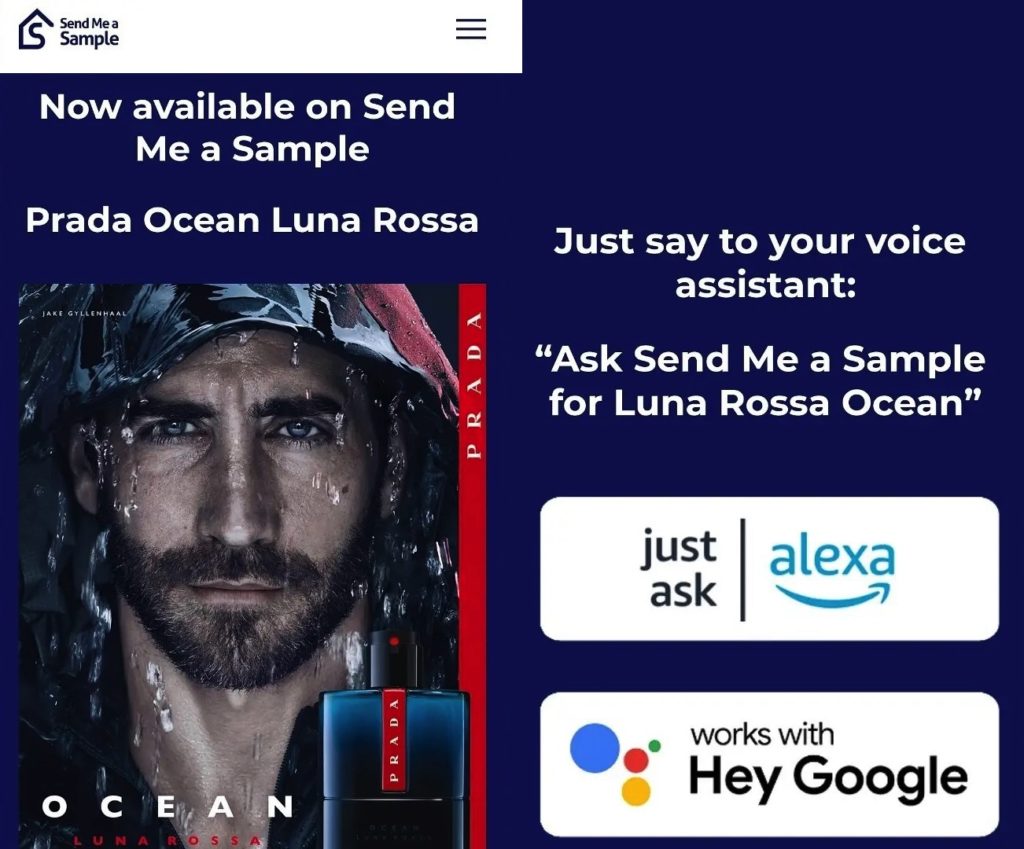 If you are not a member yet, you can register right now to score this freebie and many others. Here is a complete list of available freebies in the US.
To learn more about this freebie at the source or to sign up, I invite you to check this page here.
This offer is for residents of the United States of America only.
Available until October 30, 2021, or until they run out of stocks.
Be the first to get the latest freebies in your inbox