Last Updated on July 25, 2022
If you are looking to score a free Paco Rabanne Phantom sample in the US, this article is perfect for you.
Find below all the possible ways to claim free samples of the NEW Paco Rabanne Phantom Cologne for men.
Here is what you need to do to get one while supplies last.
How to claim free Paco Rabanne Phantom perfume samples in the US?
NEW! Thru Facebook | Instagram – AVAILABLE
Here's a heads up for you. There is a new sponsored post on Facebook and Instagram by Macy's Official page. The post is offering select users a sample of Paco Rabanne Phantom Fragrance. There is no direct link to the form, but you can follow a few steps to increase your odds of getting the said post to pop up in your social feed.
I recommend you to Like and follow Paco Rabanne and Macy's on Social Media, maybe like a post or two, watch a video… You know, show interest in the brand. The post you should be on the lookout for looks like the snapshot below :
Thru Send Me A Sample USA – SOLD OUT!
Are you a US resident? Send Me A Sample is offering you the opportunity to grab a free Paco Rabanne Phantom sample. Be quick to snag the new sampling offer by SendMeASample.net and get the new Paco Rabanne Phantom Fragrance for men by mail gratis.
To clain your Paco Rabanne Phantom Samples with Send Me A Sample, just say to Alexa or your Google Assistant device "Ask Send Me a Sample for Phantom".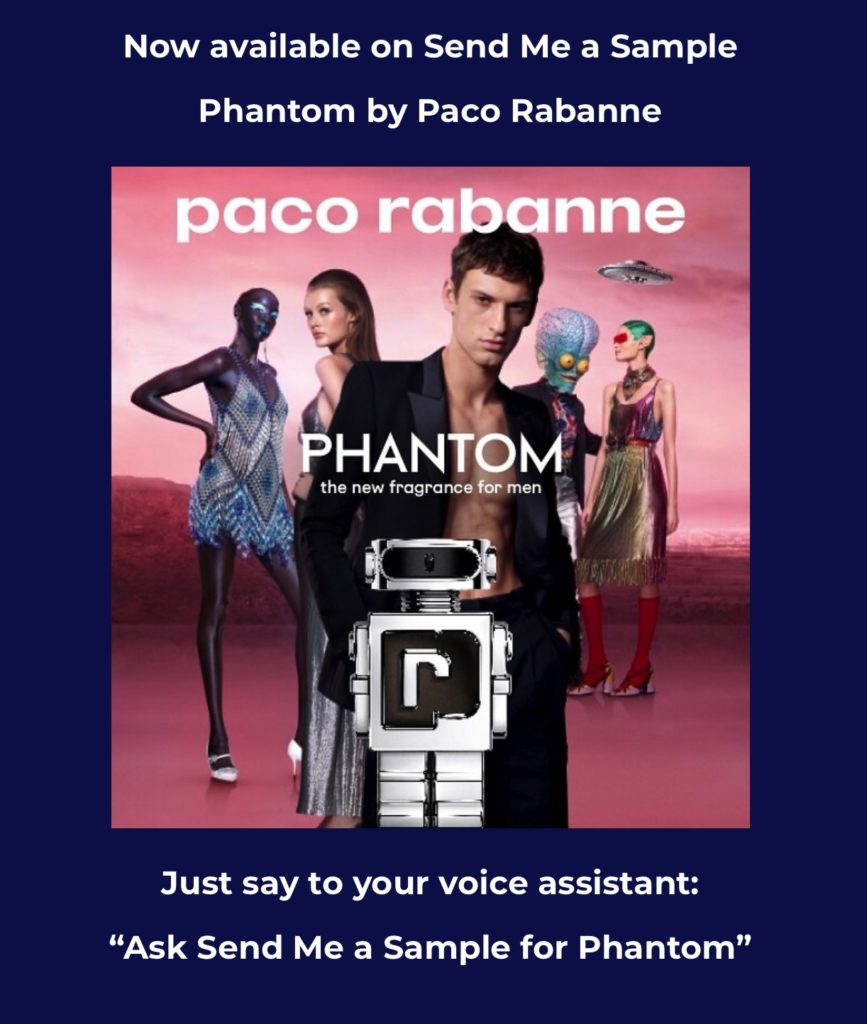 Note: any Alexa-enabled device will work. You just need to have a Send Me A Sample account linked to your device.
Click here to learn more about this freebie or to sign up with SendMeASample.net
There are 20,000 samples of Phantom Fragrance. Available while the supplies last. Whichever occurs first. So run to nab one while they are still available.
The samples are for residents of the United States only.
Click here to find out more Send Me A Sample offers in the US you can ask your Alexa or Google Assistant for.
Be the first to get the latest freebies in your inbox