Last Updated on September 17, 2021
Be quick to claim a free Neon Zebra Mix sample with Send Me A Sample US.
The platform has another freebie for residents of the USA. Thru October 30, 2021, you can ask your Alexa or Google Assistant for a free sample of Neon Zebra Margarita Cocktail Mix.
The Neon Zebra is a new Cocktail Mix range to hit the shelves. You can try it for free thanks to this new opportunity. So don't miss out on it. Here is how you can get one.
How to get a free Neon Zebra Margarita Cocktail Mix with Send Me A Sample
To receive free Neon Zebra Cocktail Mixer samples, you need to to be a registered member of SendMeASample.net. Otherwise, you can sign up to get started. Once everything is ready, I invite you to just say to your voice assistant: "Ask Send Me a Sample for Neon Zebra". Confirm your address and you're all set up.
You can sign up or learn more about this freebie at the source here.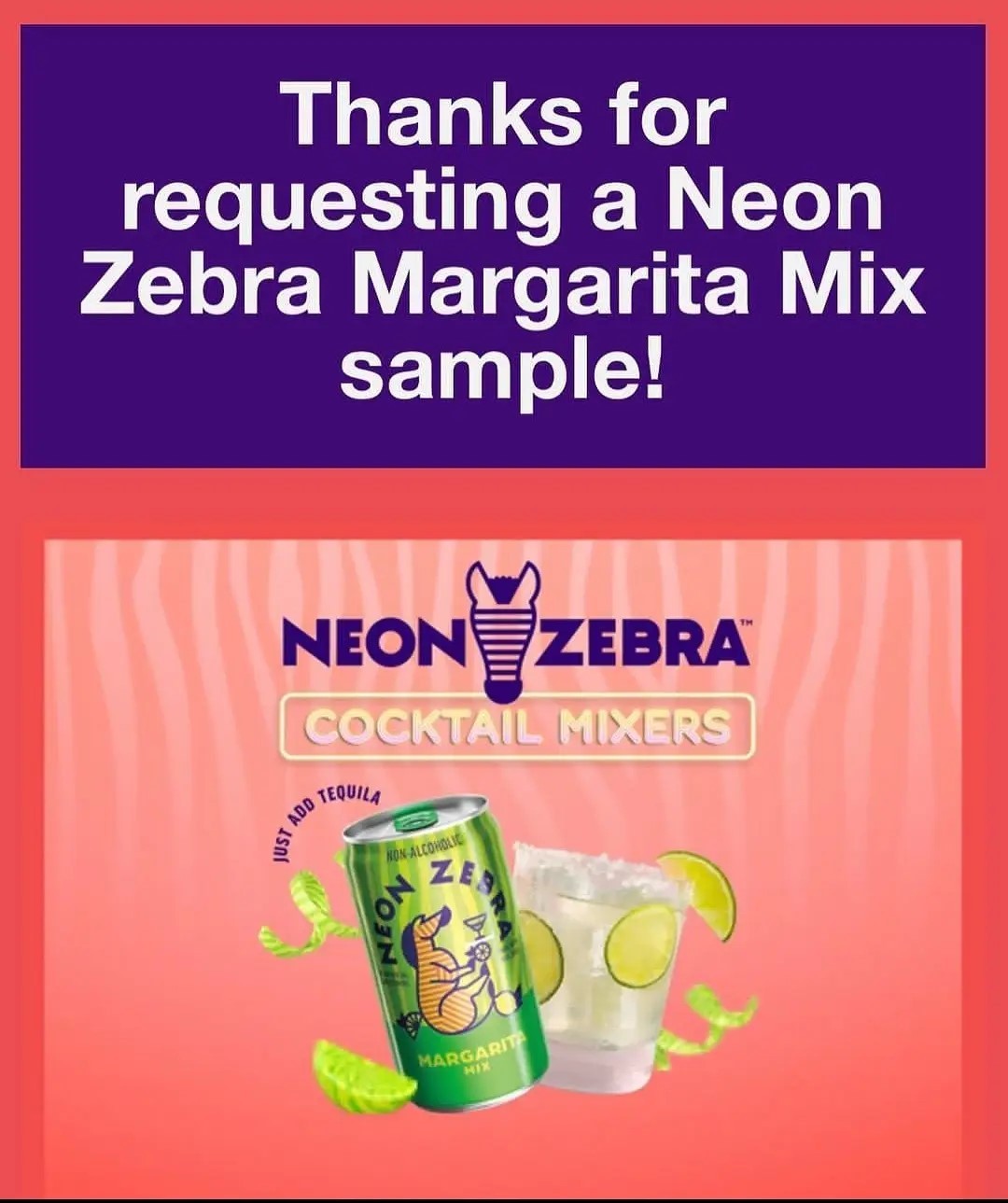 Please allow up to 3 weeks for the platform to ship your freebie in the mail.
This offer is available until October 30, 2021 or until the 10,000 samples have all been claimed. Whichever occurs first.
There are other ongoing freebies you can get with Send Me A Sample USA. Check for the full list here.
Be the first to get the latest freebies in your inbox