Last Updated on September 6, 2023
Be among the firsts to try the latest M&M'S Flavor with a free M&M'S Caramel Cold Brew sample at Target, courtesy of Sampler.io.
The new M&M'S® Caramel Cold Brew is a delicious combination of Coffee flavor and chewy caramel with the iconic classic M&M'S milk chocolate covering we all love. It comes inside a new purple-colored candy shell. Discover the new Purple M&M's Candy with a free sample. Here is how.
How to get a free M&M'S Caramel Cold Brew sample at Target?
Without further delay, you can see if you match with this sweet freebie from Sampler.io x M&M'S. To do so, simply check it out by clicking here. Log in with your Sampler account and proceed as usual. You should find out immediately if you qualify for this freebie.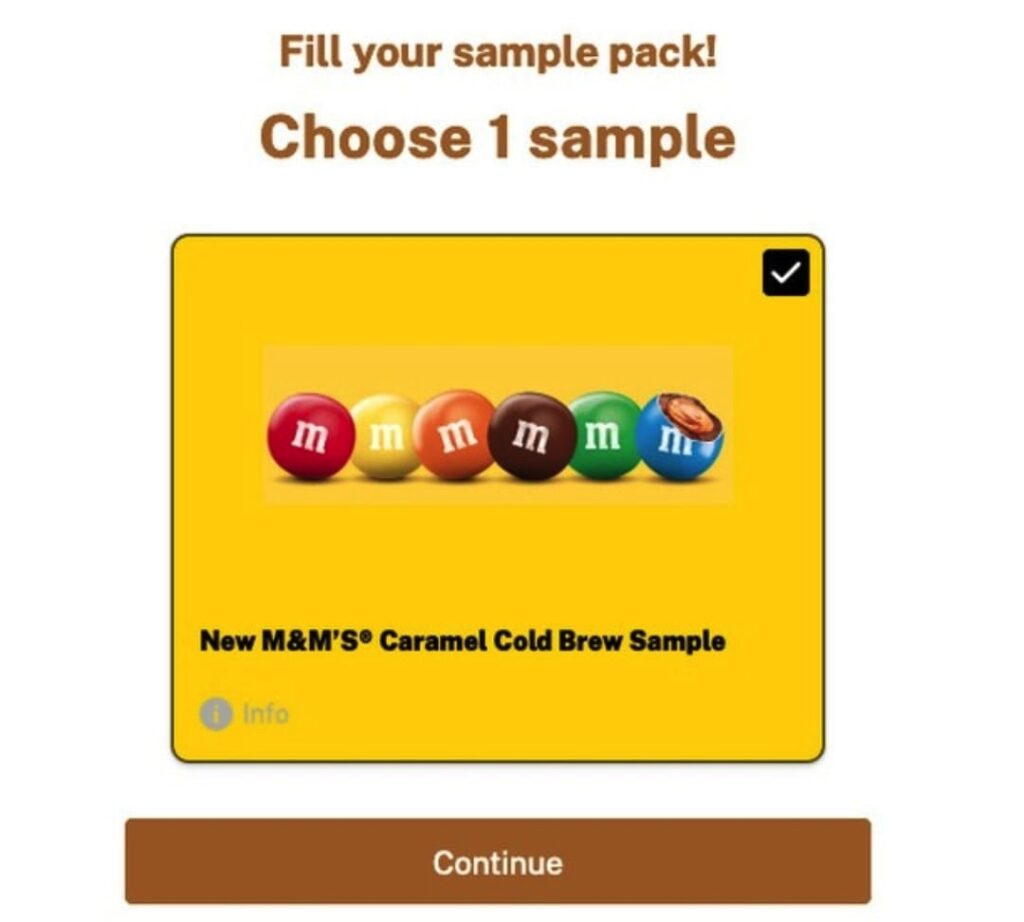 Limited Time Offer! Available to select US residents who are members of Sampler.
In case you are not a Sampler.io member yet, I highly recommend you sign up for this freebie and so many more. It's free and easy to join.
Good luck to everyone.
Be the first to get the latest freebies in your inbox