Last Updated on October 11, 2022
Send Me A Sample US is offering you the opportunity to score a free Liquid IV Hydration sample.
The platform has 100,000 Liquid IV samples to offer to residents of the US. So be quick to snag one while the supplies last.
Liquid I.V. is the only multi-patented electrolyte drink mix on the market that utilizes Cellular Transport Technology (CTT) to deliver hydration to your bloodstream faster and more efficiently than water alone. Each dose offers the same hydration effect as drinking 2-3 bottles of water. You can learn more about Liquid IV on their website. 
How to get free samples of Liquid IV Hydration Multiplier with Send Me A Sample?
To receive your free Liquid I.V Hydration Multiplier sample with Send Me A Sample, simply ask your voice assistant by saying "Ask Send Me a Sample for Liquid I.V."
As usual, you can use either Alexa or the Google Assistant App on your smartphone.
IMPORTANT: For this sample, you can also just log in to your SendMeASample account and fill out a form. To do so, follow this link to the offer page, and click on the 'REQUEST A SAMPLE' button available on the image. Once you do, you will be asked to either login or create an account to see the request form.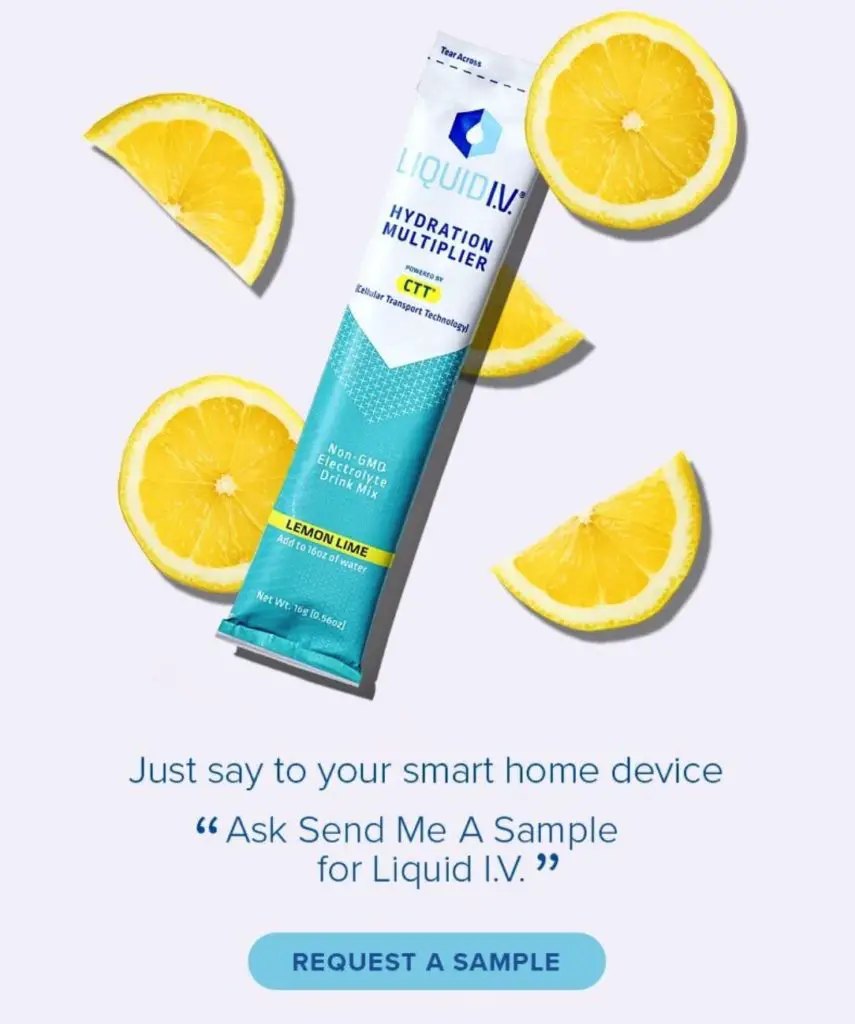 This offer is available for a short period of time or while supplies last.
Open to all residents of the US.
Check out this list for more freebies and samples with Send Me A Sample US.
Be the first to get the latest freebies in your inbox