Last Updated on June 23, 2020
Until March 5th, 2020, you can hurry up to pick your free sample of Twix Cookies & Creme at Walmart Stores that have a Freeosk Kiosk.
As you know, Freeosk offers two different samples to try for free each week. This week, they are giving away to their subscribers a fun size Twix Cookies & Cream.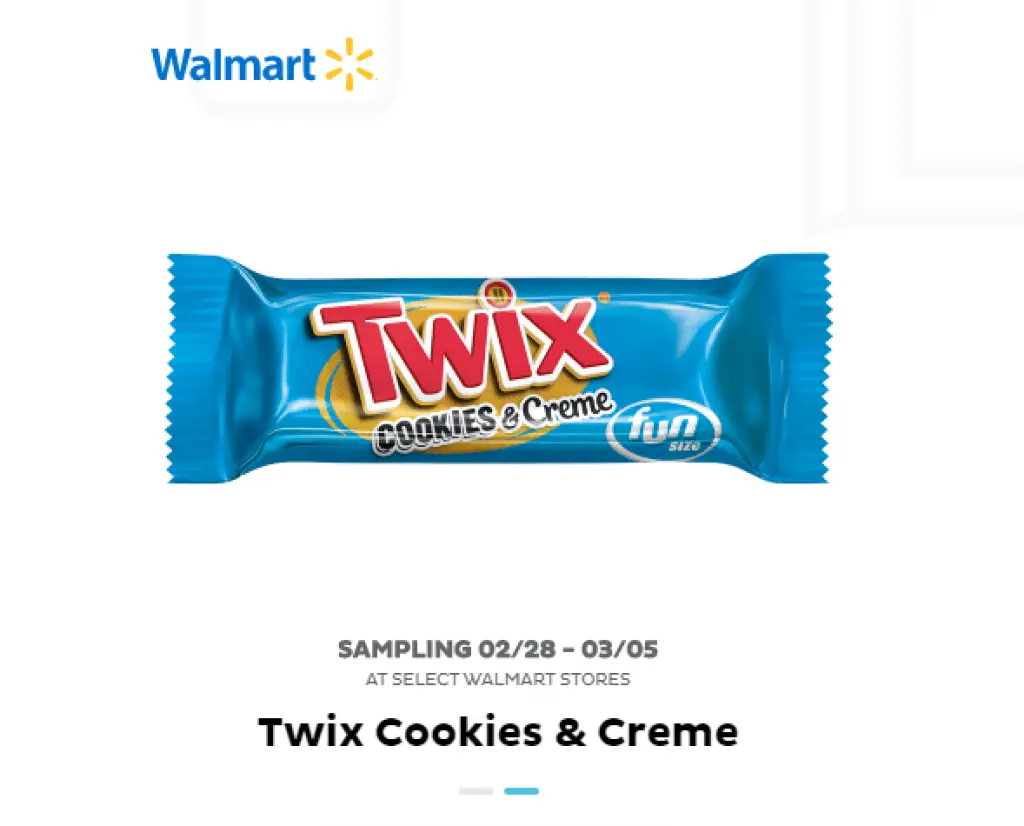 The Twix snack is all new. So, it's a perfect opportunity to try before you buy.
How to get FREE Twix Cookies & Creme?
It's pretty simple. If you want to get a FREE Twix Cookies & Cream, then we suggest you follow this very simple step-by-step guide below.
Now if you are already a member of the Freeosk community and have their app on your mobile phone, then all you have left to do is head over to a participating Walmart Store that has a Freeosk Kiosk, scan the QR code on the machine through their mobile app, then pick up your free snack sample.
If you don't have an account, you can easily create one for free. If you need guidance to do so, check out our detailed article explaining how you should proceed to get free samples from Freeosk.
Click on the "Get this free sample" button below to get redirected to the Freeosk website and get more information about what products they are sampling this week or simply to find a participating store near you.
That's everything. Don't forget to let us know how you like the new Twix in the comments below.
You can also share this deal with your friends and family on your social media to tip them off about it. This is doable in one click through the social sharing buttons all over our website.
Who can get a FREE Twix Snack?
Freeosk is a sampling platform that offers each week to legal residents of the US the opportunity to try two products for free. It is only available in select Walmart stores across the United States of America.
If you like our content, we invite you to subscribe to our newsletter to make some savings and get a ton of free stuff in the mail without spam. We also offer the possibility to receive relevant push notifications whenever a deal is published. You can allow us to do so by clicking on the red bell button present on every page of Get Me FREE Samples!.
This sampling opportunity is limited in time. It's on until March 5th, but we recommend you pick it up as soon as possible before the supplies run out.
Stay tuned for more freebies and have a good day.
Be the first to get the latest freebies in your inbox