Last Updated on October 21, 2020
Want to try out the Yves Saint Laurent Y Eau de Parfum for him cologne for free? Grab your samples while the supplies last.
I have just spotted a sponsored advert on Facebook and Instagram launched by Macy's. The advert is offering 4 free perfume samples for men through a SoPost sampling form.
This is a sponsored advert, so we do not have the direct link for it. However, there are a bunch of actions we recommand you to do to make the ad pop up in your social media feed, then apply to get an YSL Y for men perfume freebie from Macy's.
The actions are as follow :
Like and follow the official handles of Macy's on social media if you haven't already done that (especially their Facebook page and/or Instagram account)
Like one or two of their posts or engage with the brand on social media
Google the page of Yves Saint Laurent Y Cologne on Macy's being offered here
Visit the Macy's website and check the fragrance being sampled there too
After that, just keep scrolling your social media feed and keep an open eye for the advert to pop up in your feed. (see picture below)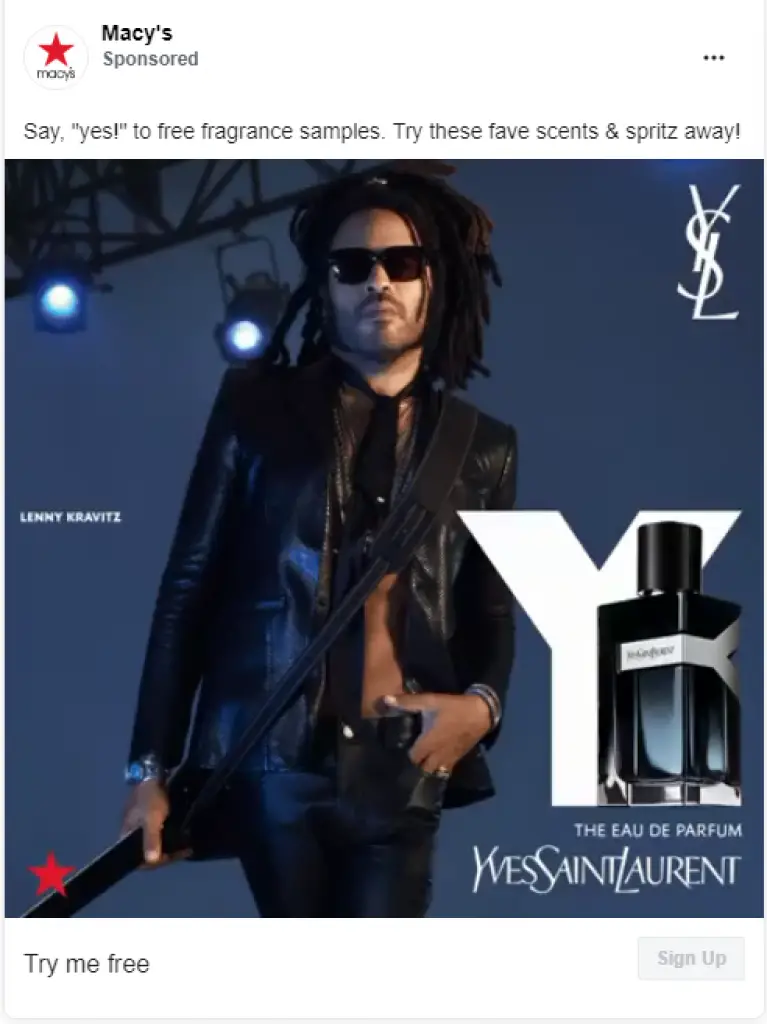 Once it does pop up in your feed, just hit the sign up button and proceed to ordering the samples by completing the SoPost form.
We hope you get this freebie!
Be the first to get the latest freebies in your inbox