Last Updated on July 2, 2021
Play the Summer Catch Dragon Fruit Edition game to score a free Redbull Summer Edition Can. Available while supplies last.
For a limited time, Redbull launched the Summer Catch game. You can play it to get free Redbull Summer drink.
The game is quite simple, and I JUST love how everyone wins. There is no minimum score or whatsoever. You just need to play for one minute.
How to get a free Redbull Summer Edition drink?
To get the Redbull Summer Edition can gratis, I invite you to go to the game page at Redbull.com/us-en/projects/claw-game#/jungle.
Grab the claw and try to play for one minute. You don't have to win. Once the minute timer ends. You will see a pop up offering you to claim your free can of Redbull Summer.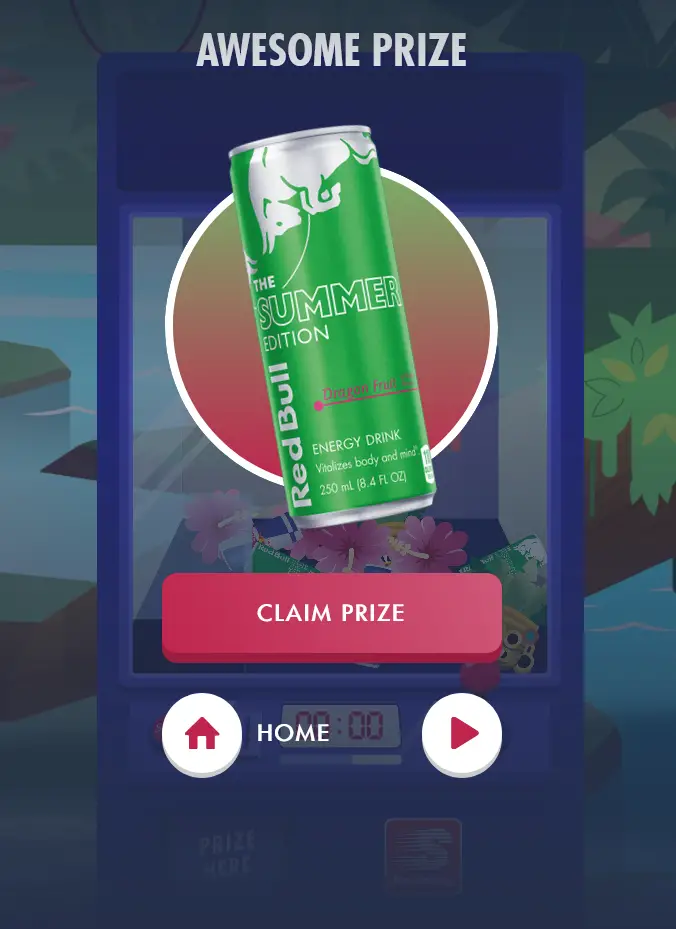 Click 'CLAIM PRIZE' and sign up for a Redbull account or log in with yours, if you already have one. After that just complete the form with your address to get your Redbull freebie.
Valid for a limited time only or while supplies last.
This is open for US residents only.
Stay tuned for more free drinks and beverages in the US!
Be the first to get the latest freebies in your inbox