Last Updated on February 22, 2020
It's 2020! Want to blow a breath of fresh air on your beauty routine? Then this opportunity is perfect for you. Come at once to claim your FREE Cure Natural Aqua Gel & Water Treatment samples.
Japanese skincare and beauty brands have a reputation for making revolutionary cosmetic products with great care and delicacy. In fact, with their radiant and fresh complexion on a daily basis, they are definitely to envy of their flawless beauty routine. Between ancestral rituals and modern techniques, Japan's skin care products are a must for every woman.
For those who don't know it, Cure Natural Aqua is one of the leading skincare brands worldwide. They make great exfoliating products and much more… I mean, why don't you try for yourself without draining your bank account, and share your opinion with us?
What Cure Natural Aqua Gel products can you get for free?
Through this opportunity, Cure Natural Aqua Gel is offering you ladies the chance to get samples in the mail of two of their products:
Cure Natural Aqua Gel
This product is a gel that is formulated to gently eliminate dead skin cells present on the surface of your skin. The second advantage of using the Natural Aqua gel is that when applied, it helps your skin metabolism function better.
In other words, over time and regular use, it helps your skin regenerate faster. Thus, eliminating all the scars, acne marks, dark spots and so on.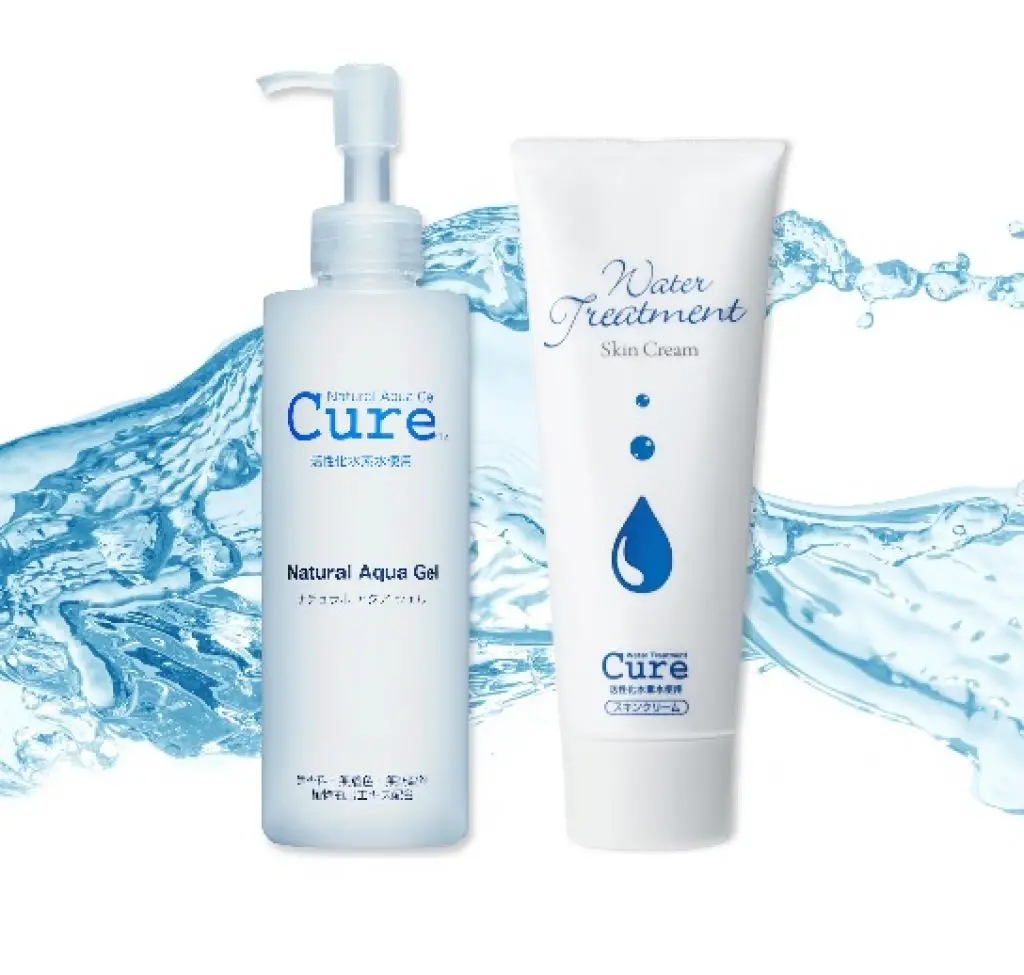 Cure Water Treatment
The Cure Water Treatment is an all-in-one cream. It can be used to moisturize and keep your skin hydrated throughout the day and night time.
It can be used as a morning and night skincare, as a Make-up base, as a full-body lotion or just on specific spots, like your face, hands, elbows, etc…
How to get FREE Cure Natural Aqua Samples?
If you want to treat yourself with some Japanese skincare freebies, we invite you to follow this easy step-by-step guide we prepared for you:
Click on the "Get this free sample" button at the bottom of this article. Once you do that, you will be automatically redirected to the official page of the Cure Natural Aqua sampling campaign (it's on their website, so it's a %100 legit freebie, just like the rest of the offers we share with you. )
Scroll down the page to the online request form and complete it with your valid personal details, including your shipping address.
Make sure all the info you gave is accurate and submit your request.
Wait for your free Japanese skincare samples to be shipped to you by mail.
That's all you are required to do to claim these free skincare products.
Don't forget to share this opportunity with your friends and family so they can get their free stuff as well.
Who can get these samples?
Please note that this sampling opportunity is only available to people living in the United States of America. (the US Only!).
The supplies are quite limited, so the sooner your claim your samples, the better it is.
Also, consider subscribing to our newsletter to receive the best 2020 free skincare samples in the US. It's easy, and completely spam free.
Have a great day :)
Be the first to get the latest freebies in your inbox