Last Updated on February 16, 2021
Ever tried the Biohyalux Skincare products? For a limited time, you can order a free Biohyalux Skincare Trial Set to receive by mail. The Biohyalux Skincare Trial Set is filled with samples of different products. This is good so we can discover this brand's products gratis.
I don't have a lot of information about this brand, but this campaign is a great opportunity to give their skincare products a try without spending money at all. They use their patented Hexagonal Hyaluronic Acid Formulation (HHAF) for all their products (sounds fancy to me!)
The free Biohyalux Skincare sample kit looks like this :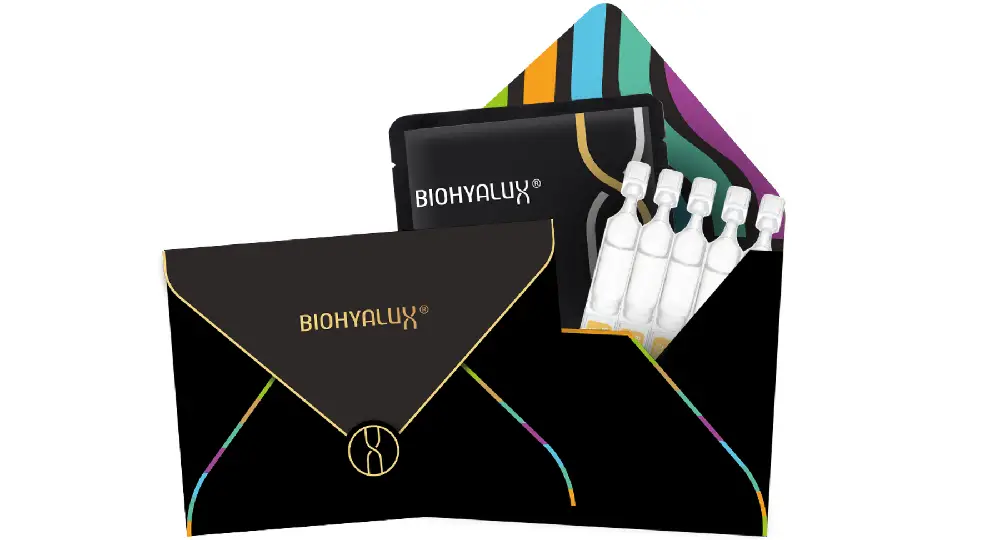 Get a free Biohyalux Skincare sample set by mail
To get a free Biohyalux Skincare Trial Set by mail, we invite you to follow this link right here to the sampling offer on their website. Pop up your personal info and shipping address and send away. Hopefully, we will receive our Biohyalux Skincare sample kit by mail within a few weeks or so.
Only residents of the US, Canada, and Mexico can claim the Biohyalux sample kit at this time.
Are you excited about trying this new skincare? Did you know about the brand before? Let us know in the comments sections below because we love to hear from you.
Be the first to get the latest freebies in your inbox