Last Updated on June 12, 2023
Grab a possible free Yves Saint Laurent Y Perfume sample with the new sampling offer from Yves Saint Laurent.
How to score a free Yves Saint Laurent Y Perfume sample?
NEW! Direct Link – AVAILABLE
Be quick to score a free sample of YSL Y through a direct link to the sampling offer. Right now, the brand is offering 10,000 samples to UK residents. To get yours, CLICK HERE and fill out the form.
Available for a short period of time or while supplies last. GO!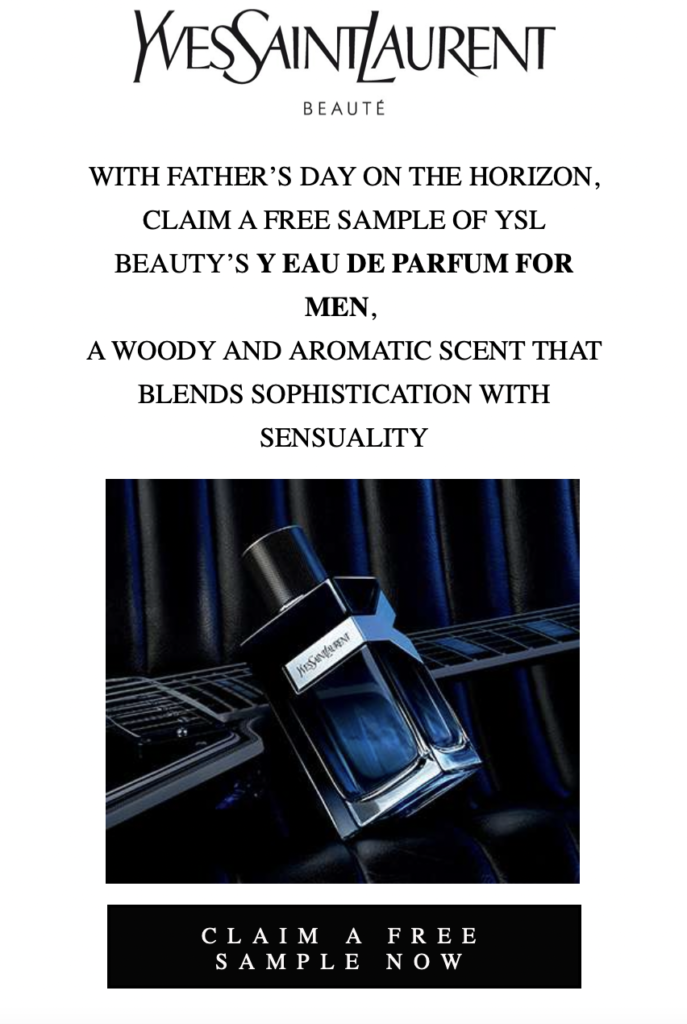 Thru a Facebook / Instagram – AVAILABLE
YSL Beauty page on Facebook is running a sponsored post with a SoPost form to sign up for a perfume freebie. Not any perfume freebie, but the mesmerizing Yves Saint Laurent Y Eau de Parfum for men.
This is a sponsored advert ongoing on Facebook and possibly Instagram as well. This means that there's no direct link to the form. All you can do is stay alert while scrolling your social media feed and going through stories and such. There are at least 3 variations of the advert, so stay focused. Below are snapshots: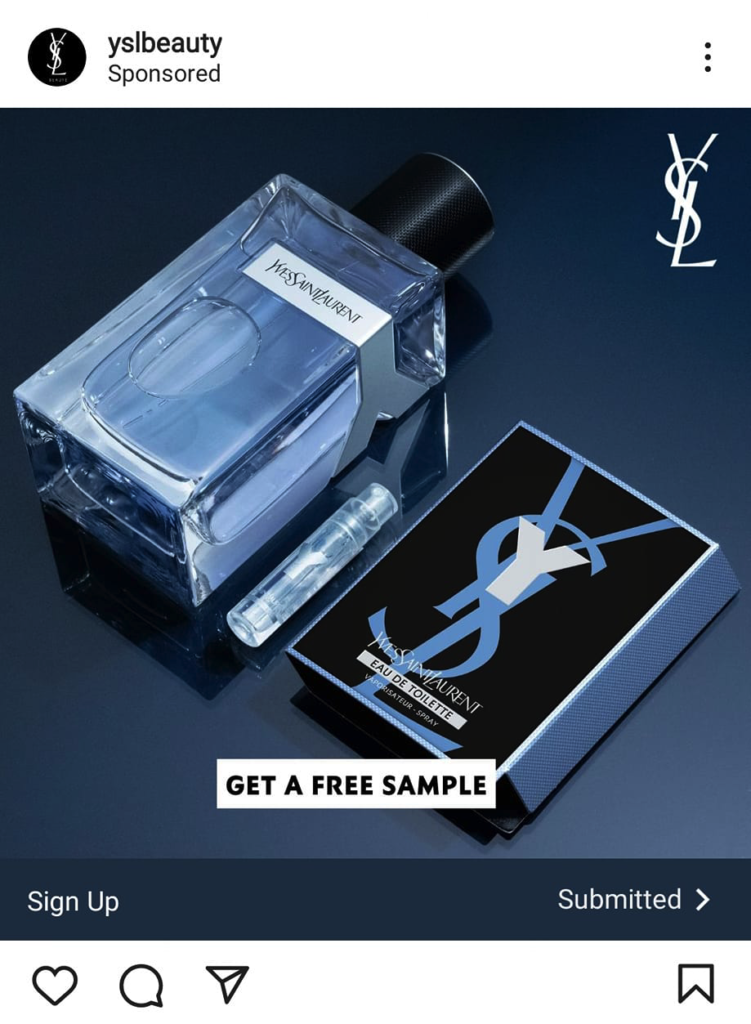 You can also follow and like some YSL Beauty posts, and maybe do a quick search for this perfume and look it up on the Yves Saint Laurent website.
I hope you'll get it to pop up for you. I'm excited about this one since I really really love this perfume on men.
The freebie is showing up to select Facebook users living in the United Kingdom. So UK only. It's mostly poping up for women as well.
Amid Magazine article page – SOLD OUT!
The YSL Y Perfume is now available for select Uk residents amid a page on Women's Health Magazine. Follow this link and see if you can spot the post offering you the YSL Y sample as shown in the snapshot below.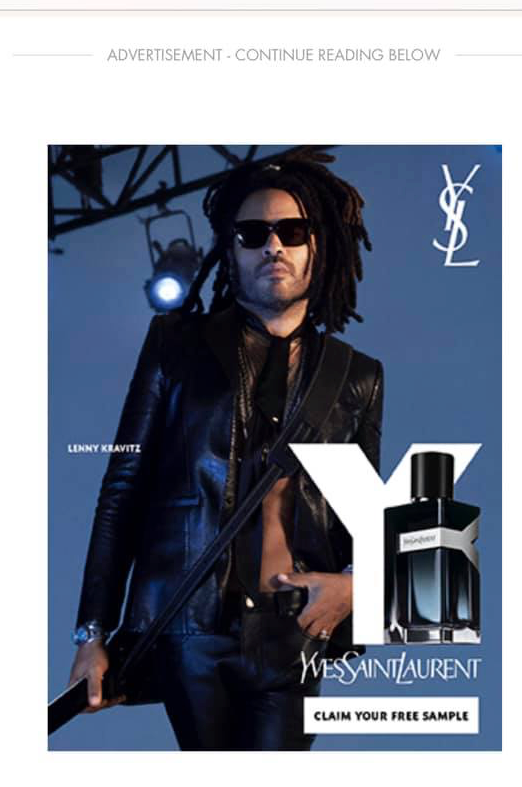 Please note that there's also the Prada one, but keep scrolling the YSL Y comes right after it. Good luck
At your Local Boots on November 13 & 14, 2021 – SOLD OUT
This week end ONLY (13 & 14 of November 2021), you can head to your local Boots store and to the YSL counter to claim free samples of their best selling fragrances, including Y Eau de Parfum, Black Opium or Libre.
No voucher or purchase required. Just ask and you will get your free bag of YSL perfume samples. You can screenshot the email below in case you need to show it.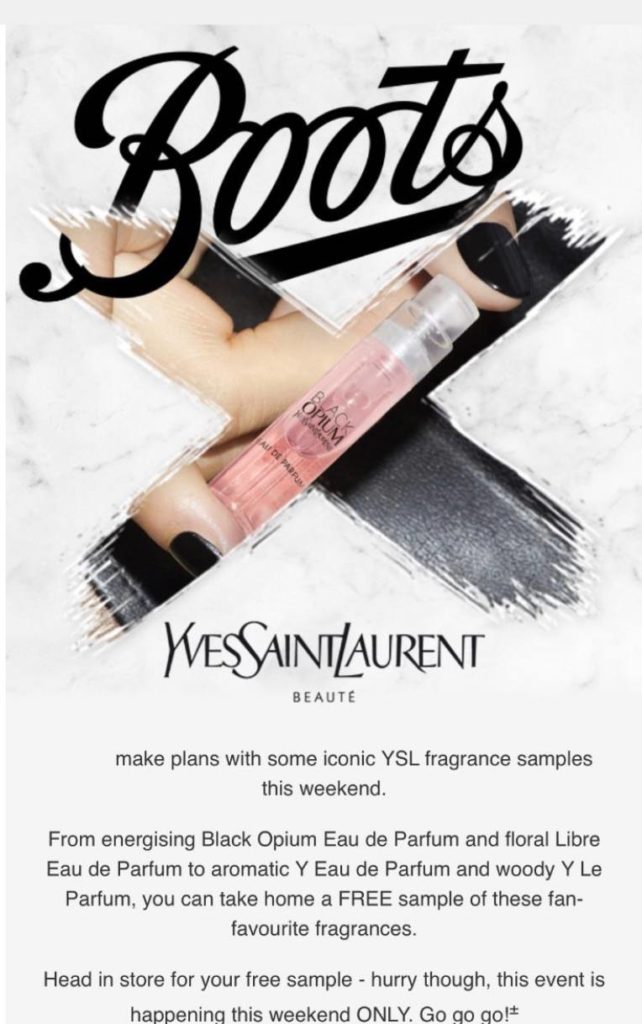 Thru SoPost direct link to form – SOLD OUT
UPDATE: Available again as of June 21, 2021. Hurry!
New direct link to a SoPost form. Follow this link to claim a free sample of Yves Saint Laurent Y Eau de Parfum.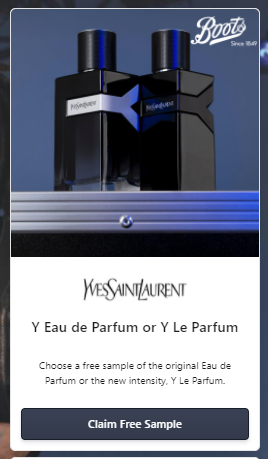 Be the first to get the latest freebies in your inbox