Last Updated on September 23, 2023
Notice to all the perfume lovers. Be quick to score a free Tom Ford Black Orchid sample by post in the UK.
Tom Ford Black Orchid is the epitome of timeless elegance and modern sensuality, a true masterpiece in the world of fragrance. It's an invitation to embrace your inner mystique and leave an indelible mark wherever you go. And now you can try it for free.
Tom Ford is currently giving away free samples of its Black Orchid Fragrance to select users. So, without further delay, read on to find out how you can sign up for a sample.
How to get a free sample of Tom Ford Black Orchid Perfume in the UK?
From Facebook / Instagram
The Tom Ford sampling campaign for Black Orchid is ongoing through a sponsored post on Facebook and Instagram.
This means the only direct link to the form is available on a sponsored post doing rounds on Facebook and Instagram. I suggest you follow the steps below to increase your odds of getting the sponsored ad to pop up in your social feed.
Like and Follow Tom Ford Beauty page on Facebook and Instagram if you haven't done so already
Check recent posts and like a couple of them. You can also watch a recent video they shared on their page.
Visit Tom Ford's Website and view the Black Orchid Eau de Parfum there
After that, keep an eye out for the sponsored posts on your feed by the Tom Ford Beauty page.
Below is a screenshot of the post.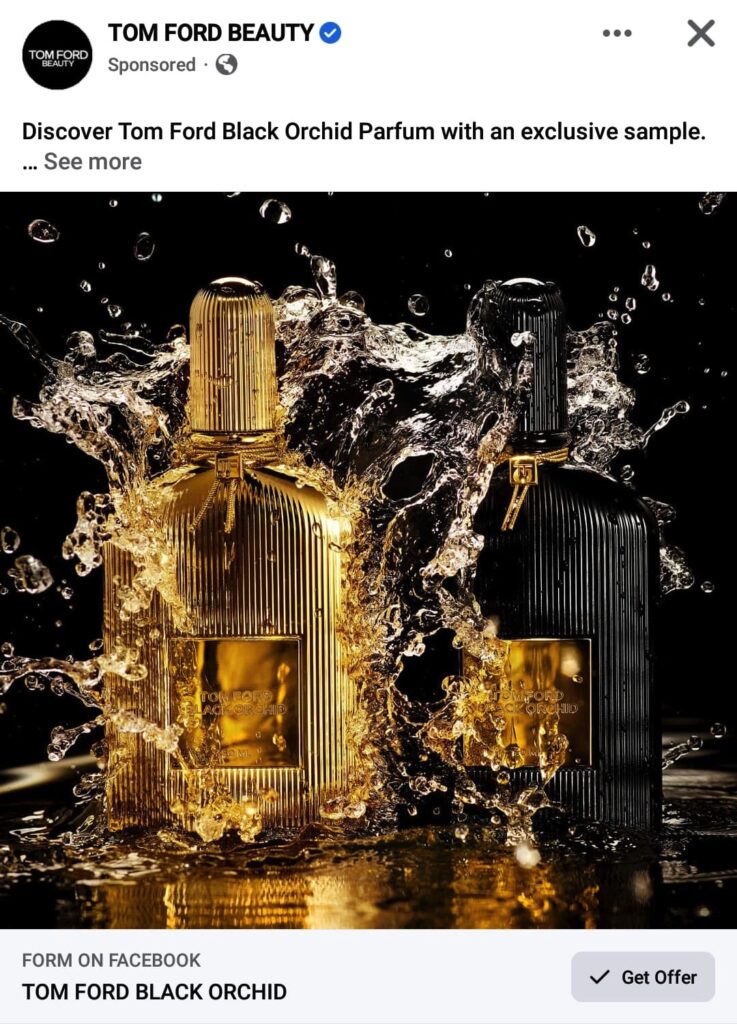 As you can see in the targeting details below, this sponsored pop up is showing up to users who match these criteria:
Residents of the United Kingdom,
Aged 18 and above,
Have shown similarities to Tom Ford Customers.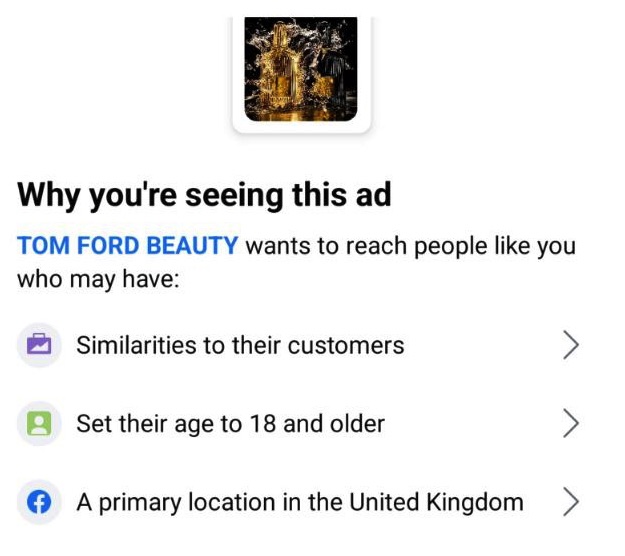 That's about it. Don't miss out on this free sample of Tom Ford Black Orchid for men and for women.
I will keep you posted regarding further targeting criteria or a possible SoPost link to this freebie.
Make sure you subscribe to push notifications from me and emails to be among the first to know.
Good luck.
Be the first to get the latest freebies in your inbox