Last Updated on June 6, 2023
It's time to give your skincare routine an upgrade with a free Sisley Sisleÿa Concentrated Serum sample.
An exciting opportunity to indulge in a sample of Sisleÿa L'Integral Anti-Age Anti-Wrinkle Concentrated Serum awaits you. This innovative product from Sisley Paris, renowned for its exceptional skincare solutions, is now available for trial on Facebook and Instagram.
Sisleÿa L'Integral Anti-Age Anti-Wrinkle Concentrated Serum is specially formulated to tackle the visible signs of aging, including wrinkles and fine lines. Its groundbreaking formula rejuvenates the skin, leaving it looking radiant and youthful. This is your chance to experience its remarkable anti-aging benefits firsthand. So read on to find out how exactly.
How to get a free sample of Sisley Sisleÿa L'Integral Concentrated Serum?
NEW! From Facebook / Instagram – AVAILABLE
Here's how you can get your hands on this coveted free sample:
Follow Sisley Paris on both Facebook and Instagram. Engage with their posts by liking, commenting, and sharing. This activity increases the likelihood of their sponsored ads appearing in your feed.
Look up this product on the internet and make sure to view it on the brand's website as well
Use the Facebook or the Instagram Search Bar to search for it too
After that, keep a close eye on your feed for the sponsored ad featuring the Sisleÿa L'Integral Anti-Age Anti-Wrinkle Concentrated Serum sample offer to pop up. Here is what it looks like.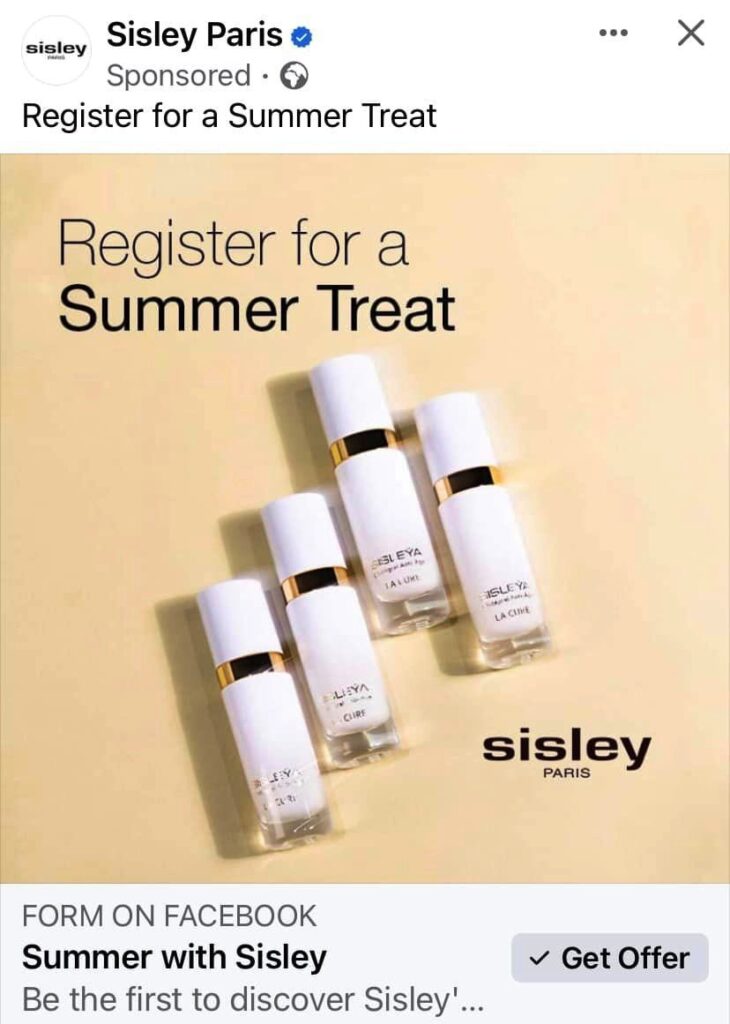 Once you spot the ad, click on the 'Get Offer' button. You'll be redirected to a short form where you need to provide your contact information and shipping details. Submit the form, and you're all set!
As I mentioned above, as per the targeting criteria set by the brand, they are as follow:
Age 25 years old and above
Set their gender to Female
Living in the United Kingdom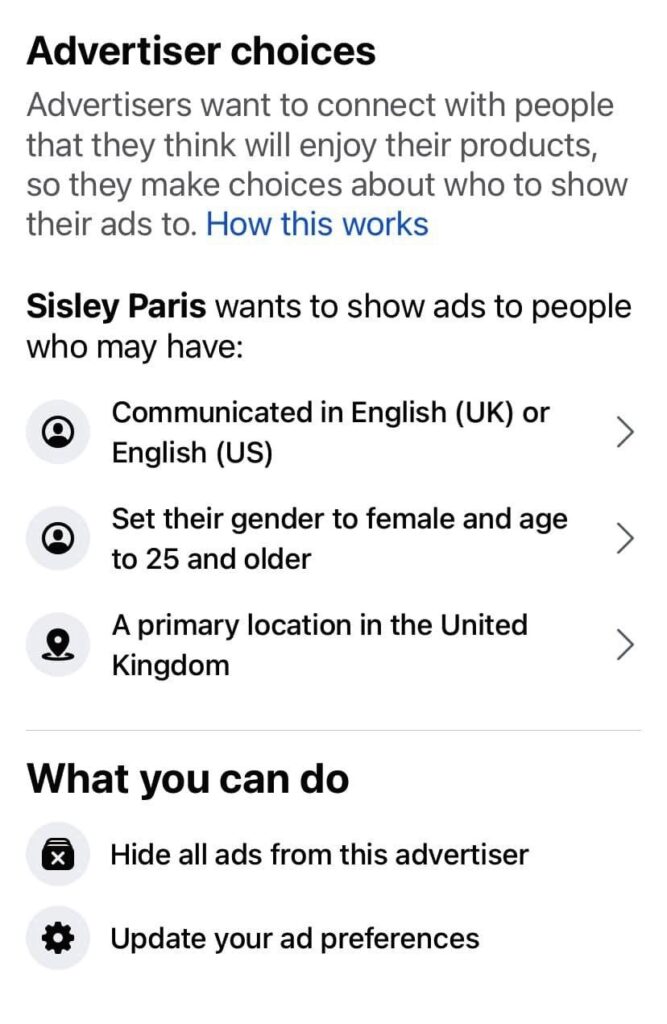 Please remember that these promotional campaigns are typically high in demand and might not last long. So, take advantage of this golden opportunity as soon as you can!
Happy sampling!
Be the first to get the latest freebies in your inbox