Last Updated on April 24, 2023
Grab a free REN AHA Tonic sample to elevate your skin glow to new heights.
REN Skincare is giving away free samples of their Ready Steady Glow Daily AHA Tonic, and it's time for you to join in on the fun! This fabulous tonic is designed to exfoliate, brighten, and rejuvenate your skin, leaving you with a beautiful, healthy glow. Eager to try this game-changing tonic? Now's your chance! Don't miss out on this fun opportunity to pamper your skin with a little extra glow. Read on to find out how to get yours.
How to claim a free sample of REN Ready Steady Glow Daily AHA Tonic?
The brand is giving away these samples through a sponsored post on Facebook and Instagram. So there is no direct link to the form. You need to find the advert on your social feed, so here are a few tips and tricks to help you achieve that.
First things first, head on over to Facebook or Instagram and make sure you're following REN's official pages
Interact with their recent posts by liking, commenting, or sharing – this will increase your chances of the sponsored post popping up on your feed.
Look up the REN Ready Steady Glow Daily AHA Tonic on the internet or REN Skincare's website
That's about it. The sponsored post with the free sample offer might take a little while to appear in your feed, so stay patient and keep checking. It'll be worth it when you finally spot it. Here is what it looks like.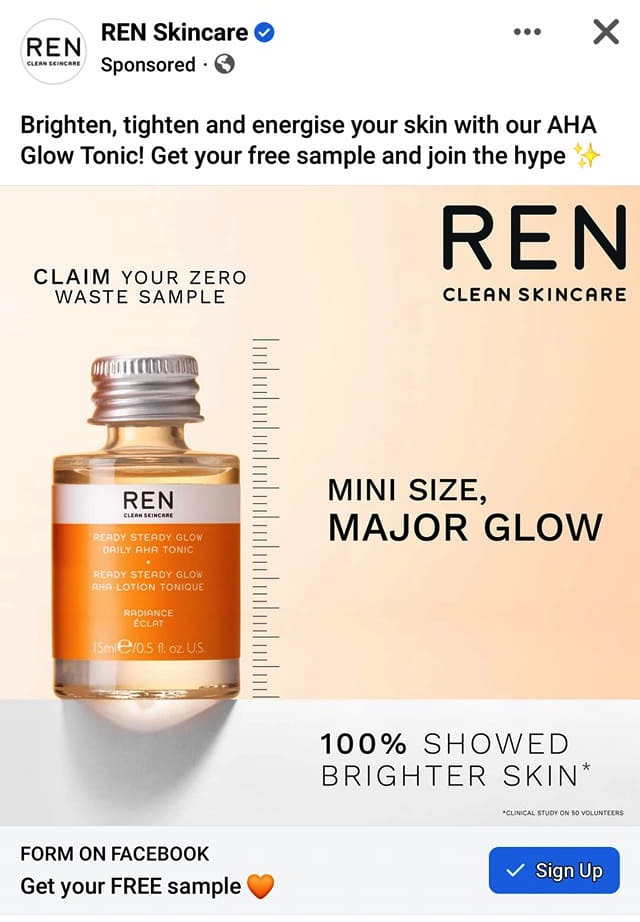 Once you see the sponsored post, click on it to access a form. Fill in your details, and you're all set to receive your free REN Ready Steady Glow Daily AHA Tonic sample.
This offer is exclusively for UK residents, who meet the following criteria:
Age between 18 and 55 years old
Interested in Beauty, Personal Care, and more
Engaged Shopper (Meaning you are used to shop online)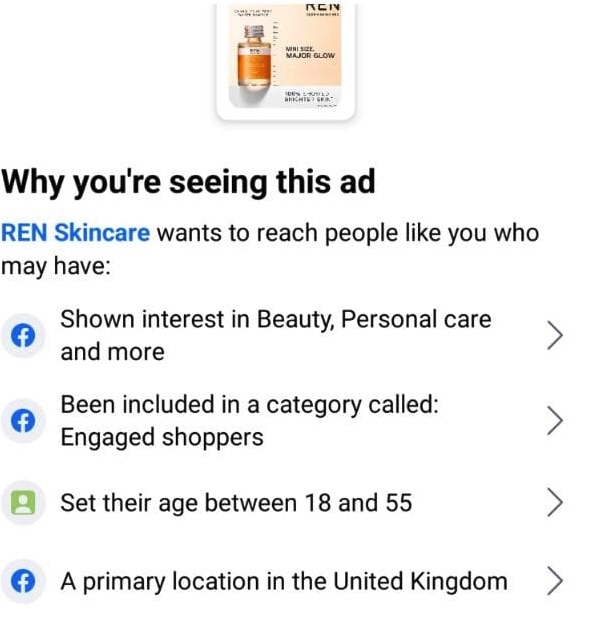 So if you're eligible, don't miss out! Remember, there might be a limited number of samples available, so act fast to make sure you secure yours.
Be the first to get the latest freebies in your inbox