Last Updated on September 3, 2023
Paco Rabanne launched a new Eau de Parfum for men. For a limited time, you can claim a free Paco Rabanne Phantom Perfume sample.
The brand made the announcement with a sponsored advert on Social Media. They are offering select users the chance to be among the first to try the new Phantom Perfume with a free sample.
How to get a free sample of Paco Rabanne Phantom Perfume?
NEW! From Facebook / Instagram – AVAILABLE
To receive a free sample of Paco Rabanne Phantom fragrance for men, you need to make the post show up in your Facebook or Instagram newsfeed.
This one is quite simple though. To get the publication in your feed, simply follow the steps below :
Like and follow Paco Rabanne page on Facebook and Instagram
Like a bunch of publications or watch a recent video they have shared
Go to PacoRabanne.com and check out the new Phantom fragrance for men in there
Go back to your Facebook or Instagram newsfeed and keep an eye out for this advert to pop up.
UPDATE: It looks like the post is showing up to female residents of the UK, who are aged between 18 to 54 and who recently interacted with the Paco Rabanne Facebook page or Instagram account. So do that and hopefully it will show up in your feed right away.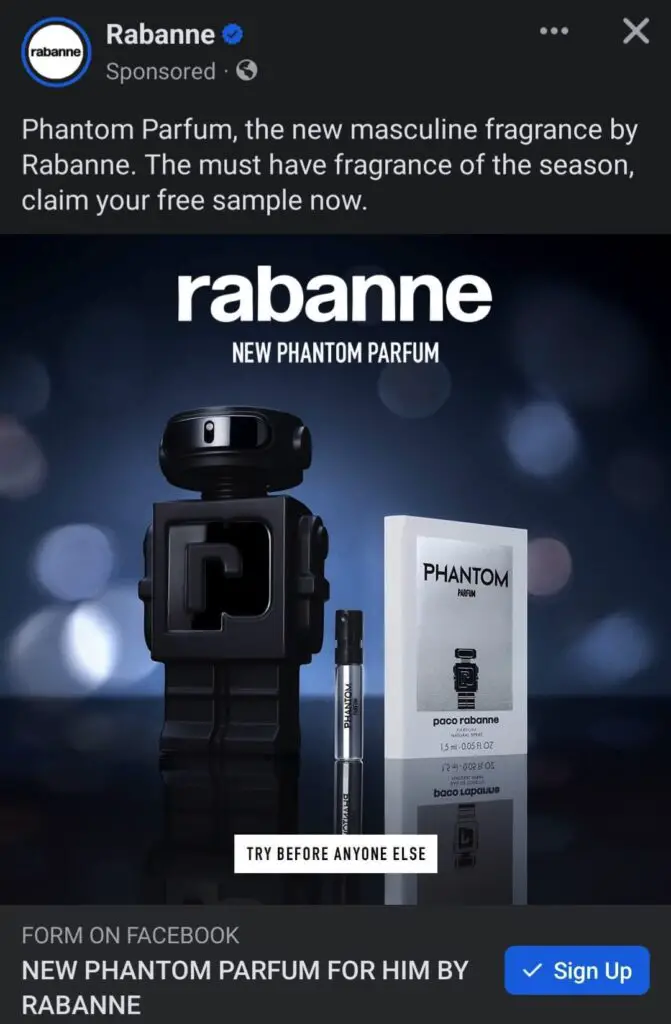 The post is powered by a SoPost form. So once you spot the ad, just click 'SIGN UP' and proceed as usual.
Good luck.
You can also subscribe to push notifications on Getmefreesamples.com. This way, I could easily reach you in case there's a direct SoPost link for this freebie.
On TikTok – AVAILABLE
Paco Rabanne Phantom samples are now available to claim from a sponsored ad on TikTok. To get yours, follow the steps below:

Open TikTok: If you haven't yet, download the app and sign up.
Follow Paco Rabanne's Official Account: Follow Rabanne's account on TikTok and engage with the content, especially the posts about Phantom or fragrances
Search for Paco Rabanne Phantom on the TikTok Search bar and check out the sponsored posts
Here is what it looks like:
Once you find it, click on the button and fill out the form.
Good luck. I will keep you posted if there's a direct link or any update. So make sure you subscribe to notifications.
Thru SoPost form – Out of stock
Hurry up to snag a free Phantom fragrance sample thru a direct link to SoPost form. Follow this link here to the form and fill it out. Check for a confirmation email afterwards.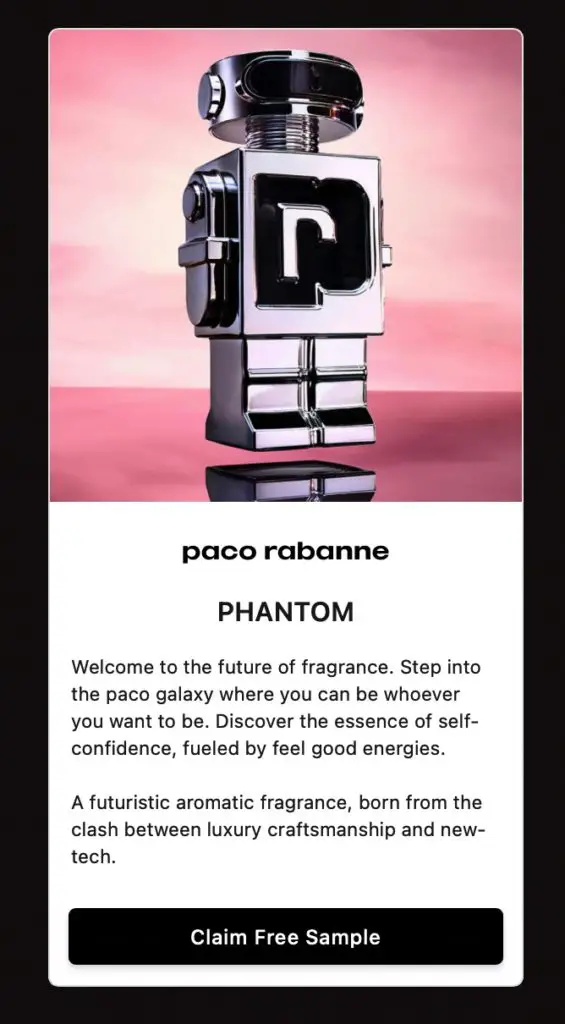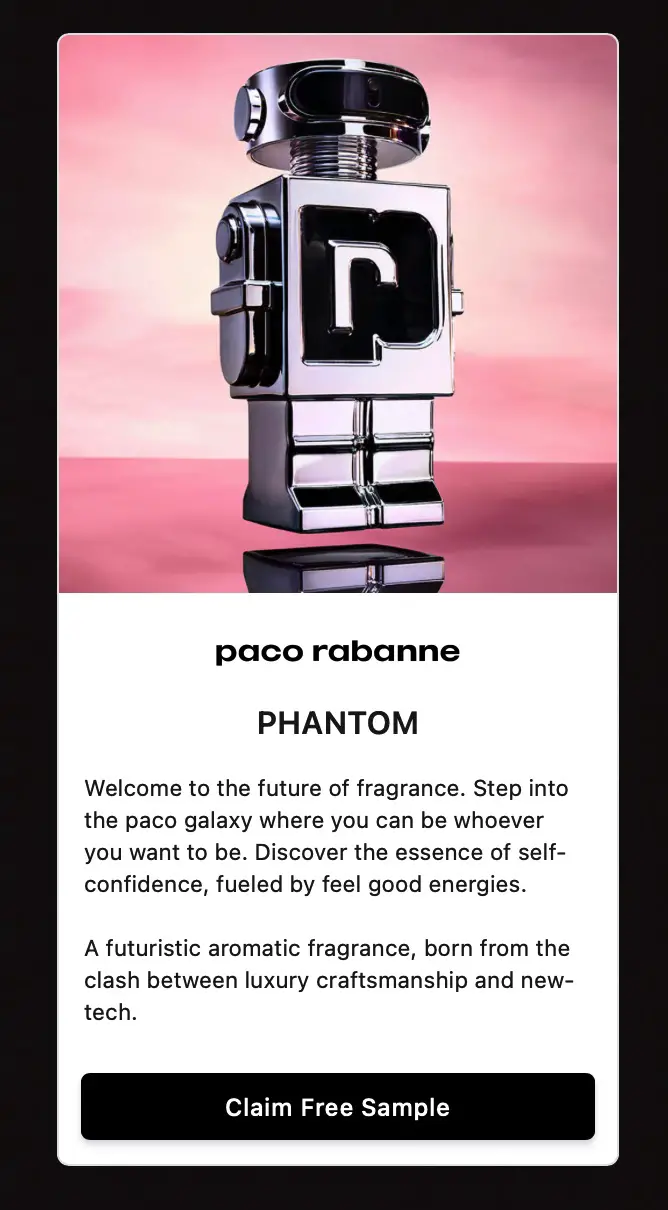 From Boots sampling – EXPIRED
Hurry up to get a free sample of the new Paco Rabanne Phantom fragrance for men with Boots sampling. Click here to go to the sampling form. Fill it out with your the required inforamtion and submit.
Allow up to 3 weeks for your freebies to be shipped to your doorsteps.
Available for a limtied time or while supplies last.
Be the first to get the latest freebies in your inbox