Last Updated on August 5, 2023
Are you interested in NYX Cosmetics products to try and review for free? Join the NYX Makeup ADDYX Community today.
NYX Cosmetics launched a new community called the MAKEUP ADDYX for UK residents. You can apply to join it, and receive free NYX Cosmetics products to test.
There are plenty of products you can try. Including their eyeliner, foundation, primer, Lip Liner, lipstick, and the famous NYX Shine Loud Lip Color or the Lip Butter.
NEW! Apply to try the NYX FACE Stick
Right now, the new NYX Jumbo Face Stick is the product they are offering for a try. They will be more coming along the road so stay in the loop and sign up as soon as possible. Below is the email I received to apply to try the new Jumbo Face Stick. Check your accounts if you are already registered to apply for this. Or check below how you can join the Community.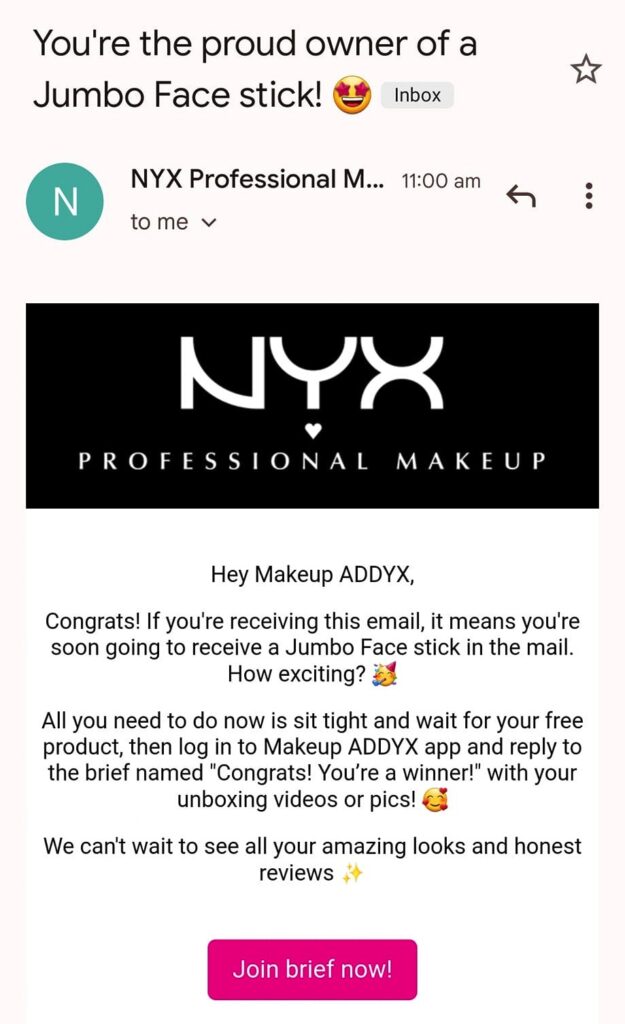 How to join the Makeup ADDYX Community and become an NYX Cosmetics tester?
Joining the Makeup ADDYX Community is super easy. To get started, simply visit this page and download the mobile APP (available on iOS and Android devices). Sign up for a free account and check available offers. Becoming an NYX makeup Tester has never been easier.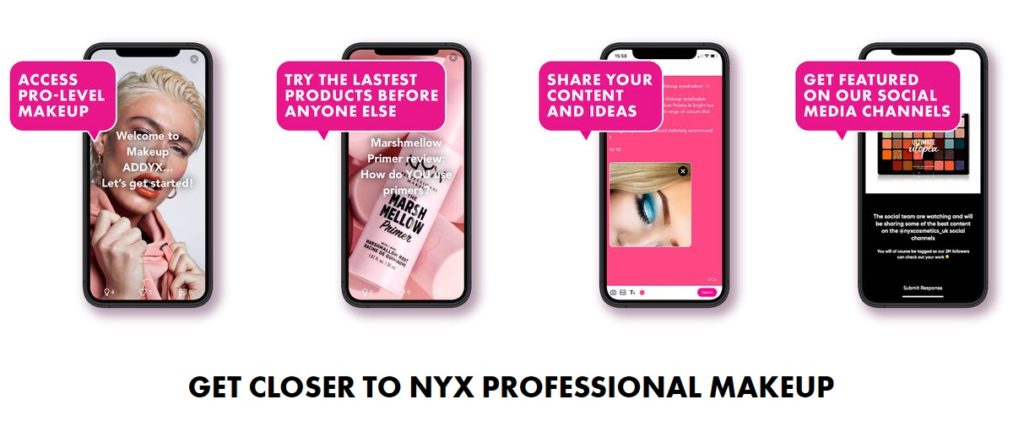 Please note that in exchange for receiving free NYX products by post, you will have to make thorough reviews.
This program is open to residents of the United Kingdom only.
There are more product testing UK opportunities that could interest you here.
Be the first to get the latest freebies in your inbox