Last Updated on February 4, 2023
HOT Freebie! Don't miss out on the new free MAC Studio Fix Foundation sample. Get yours by post in the UK, while the quantities last.
You can find below all the available MAC foundation samples in the United Kingdom. The top offers are the most recent ones. Stay tuned for updates.
How to get a free MAC Studio Fix Foundation sample by post in the UK?
NEW! In-store at Boots – AVAILABLE
There is a new in-store freebie for a free MAC Cosmetics sample bundle. the offer includes a 10-Day sample of MAC Studio Fix Foundation and the new MAC Hyper Real Serumizer Skin Balancing Hydration Serum. You can get both when you visit your nearest Boots store. They announced this through a sponsored post on Facebook, but you don't need to find it. Just go in-store and ask for it at the MAC Cosmetics counter.
You can find below the screenshot of the invitation. I suggest you save it on your mobile device to show it at the MAC Cosmetics counter if needed.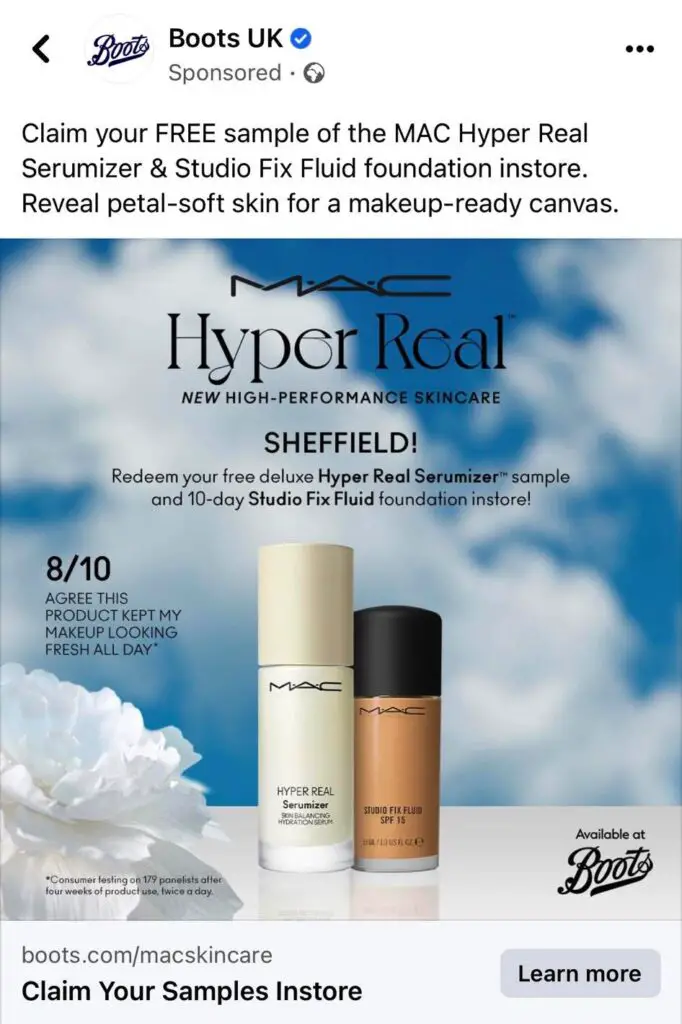 Via Facebook / Instagram
There is a new sponsored ad doing rounds on Facebook and Instagram. It's from the official M.A.C Cosmetics page, and it is offering a 10-Day free sample pack of MAC Fluid Studio Fix foundation. You can grab your freebie if you manage to make the advert show up in your social feed. Here are our suggestions to make it happen :
Once done, you should keep an eye out while scrolling your social feed. Below is a snapshot I took of the sponsored post you should be on the lookout for.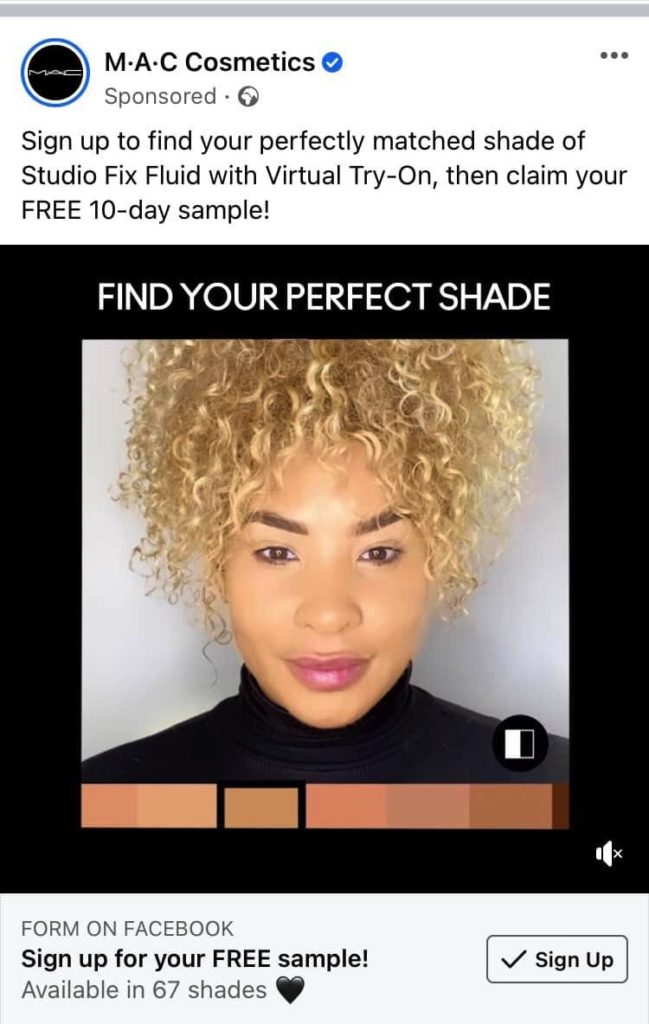 Please note that there are other variations of this post. So just stay sharp to anything sponsored by MAC Cosmetics.
When you see it, click on the 'SIGN UP' button to access the SoPost request form. I will keep you updated regarding a possible direct link or other ways to get free MAC Samples in the UK.
By signing up for the MAC Cosmetics Newsletter – SOLD OUT!
Are you subscribed to MAC Cosmetics Newsletter? Well, you definitely should. The brand has also sent out emails to subscribed users to invite them to claim the 10-DAY Sample pack of Studio Fix Foundation. If you are already subscribed to their emails, simply check your inbox for an email inviting you to claim a sample. Here is a snapshot of the email: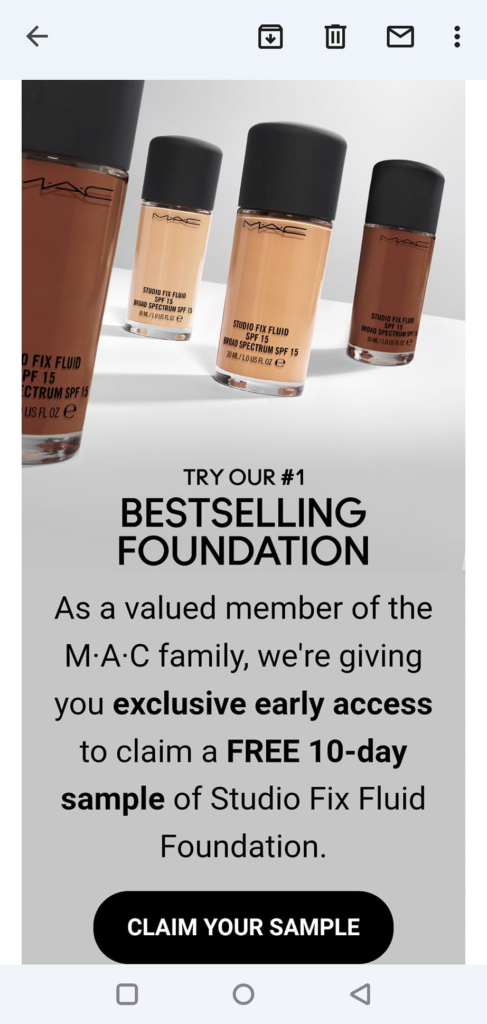 If you are not subscribed yet, you can join now to hopefully get this offer and future ones.
Thru SoPost – EXPIRED!
Get shade matches and claim a free 10 Day MAC Studio Fix Fluid Foundation sample by following this link to the sample's page on the MAC Cosmetics website. Follow the steps there to find your perfect shade. Once you have done so, thus claim it as a sample.
MAC Studio Fix Fluid Foundation comes in about 67 shades. This means 67 to choose from! If you already know your shade, no need to do the shade matching tool. Just click this link and get the sample. The freebie form for this great sample is powered by SoPost by the way. So you know it's gonna run out of stocks quickly due to high demand.
It's an easy process. Just follow the steps and you will get your shade. Note or remember it then get back to the sampling page and click.
Valid for UK residents only. Limit of one free sample (10-Day supply) per user and IP address.
Make sure you follow us on Social Media or subscribe to push notifications from us. This way, you can get updates on more MAC Foundation samples and other brands.
Be the first to get the latest freebies in your inbox