Last Updated on December 4, 2023
Do you suffer from blemishes and acne scars? You can order a free La Roche Posay Effaclar Duo + sample to try out gratis.
La Roche Posay Effaclar Duo + Acne Spot Treatment is a skin care treatment for acne and acne scars.
The Effaclar Duo + M includes benzoyl peroxide and lipo-hydroxy acid for visibly reduced acne and various acne scarring. While other treatments often irritate and dry skin, La Roche Posay's formula is gentle, yet effective.
This product will work well on all skin types.
Right now, you can get your hands on a free sample in the UK. Here is how.
How to order a free sample of La Roche-Posay Effaclar Duo + M Acne Spot Treatment?
La Roche Posay is giving this freebie to select UK residents on Facebook and Instagram. The form is only accessible from the sponsored post. So here are a few tips and tricks to help you get it to appear in your feed.
Like and follow the official La Roche-Posay UK & Ireland Facebook Page or Instagram
Interact with the brand by liking recent posts (5 or more), you can also watch recent stories or videos shared, etc…
Use the internet to search for the Effaclar Duo + Treatment and the Facebook/ Instagram Search bar
After that, simply keep both eyes open when scrolling through your social feed.
Here is a screenshot of what the advert looks like.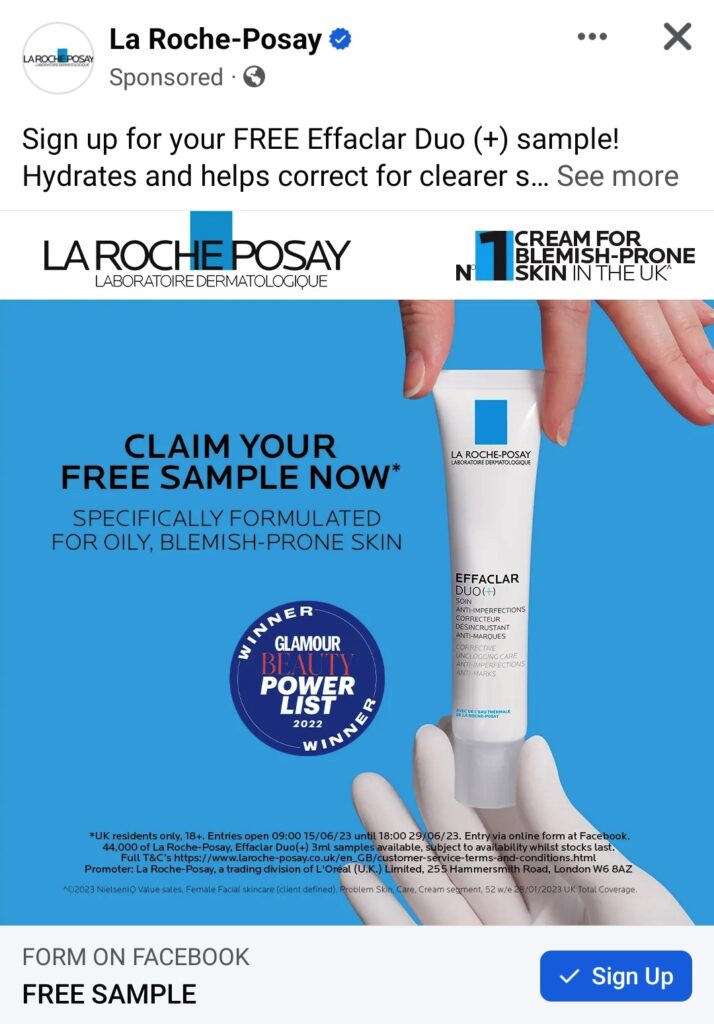 The brand is targeting the people who meet the criteria below with this advert:
Female residents of the United Kingdom
Aged 18 years old to 45 years old,
Have shown interest in Beauty, Personal Care.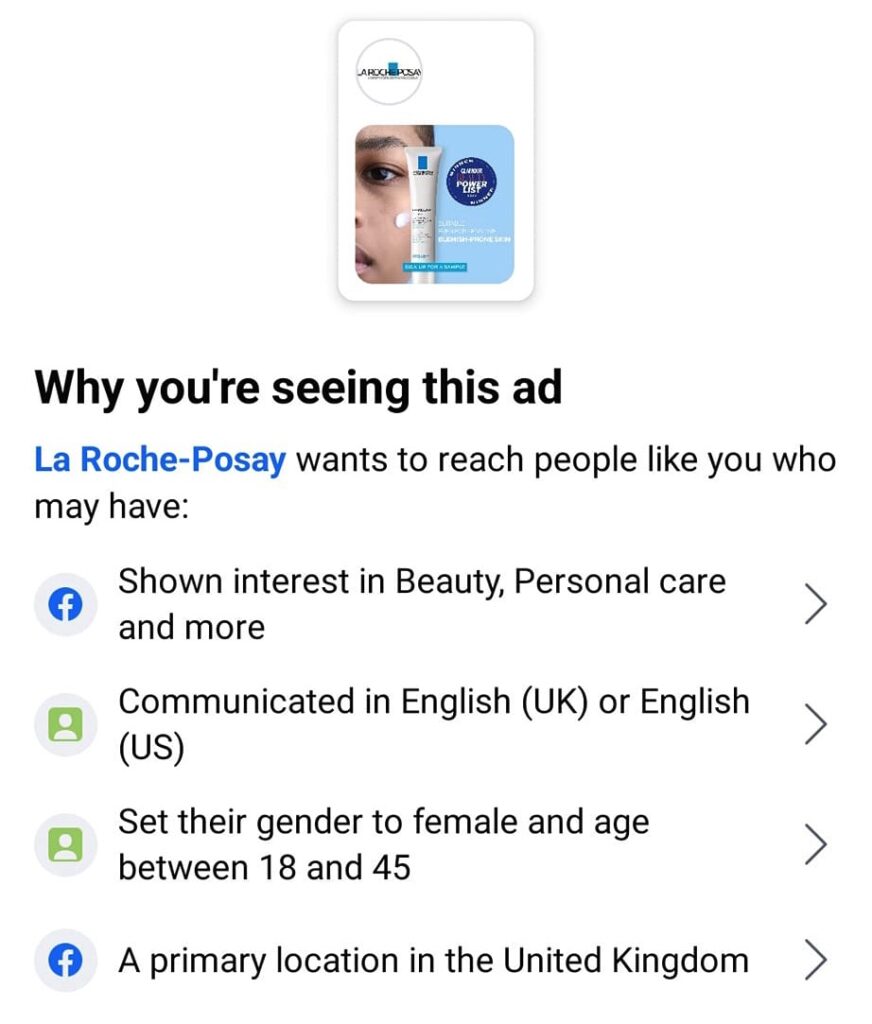 Available for a short period only to select UK residents on Facebook and Instagram.
Good luck to everyone.
Be the first to get the latest freebies in your inbox