Last Updated on February 9, 2023
Drop everything you're doing and check out this amazing offer to get a free La Collection Privee Christian Dior Fragrances sample.
Our friends at Marie Claire Beauty Drawer are giving away free samples of the iconic Fragrances of La Collection Privee Christian Dior. This is your chance to score this priceless freebie if you are selected.
Below is a snapshot of the email some users have received inviting them to claim this freebie.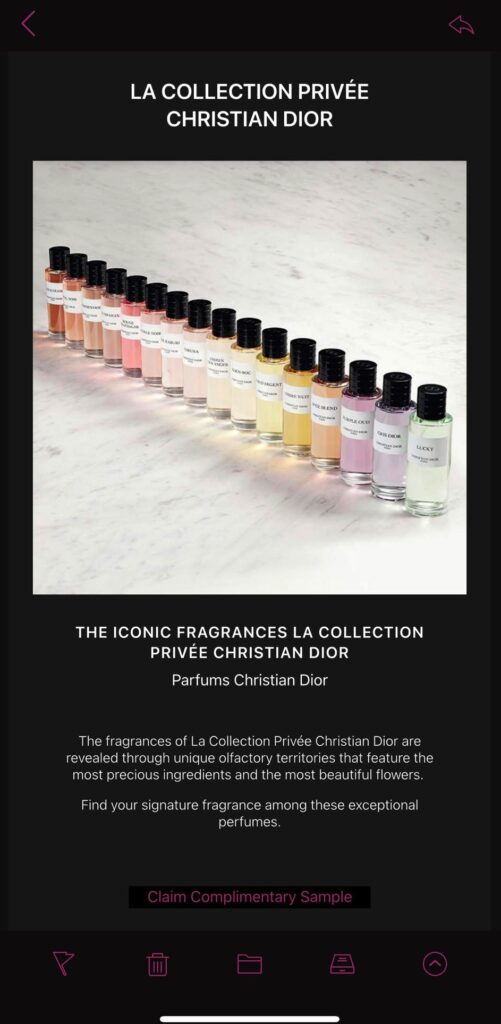 How to get a free Fragrance from La Collection Privee Christian Dior?
The links to claim this freebie are unique and you can only claim a sample if you get the email from Marie Claire Beauty Drawer. So check your emails and your dashboard if you are already a registered member. In case you are new to this, read below how to get this possible offer and many more.
Marie Claire Beauty Drawer is a review club for beauty products. Create an account and finish your beauty profile. So you can get tons of freebies every now and then. To join, visit beautydrawer.marieclaire.co.uk and follow the instructions to build your beauty profile.
Check this list for all Marie Claire free samples and freebies available.
Be the first to get the latest freebies in your inbox