Last Updated on March 7, 2023
Run for a chance to score a free Jennifer Lopez Perfume sample while supplies last.
For a limited time, select UK residents can order a free sample of JLo One Perfume. Here is how you can get on by post with a simple request.
The new ONE Fragrance by Jennifer Lopez was just launched in 2021. The top notes are Pink Pepper, Freesia, and Peach Blossom; the middle notes are Clearwood, Cedar, and Jasmine; the base notes are Suede, Sandalwood, and Oakmoss.
How to receive free samples of Jennifer Lopez One Perfume?
Superdrug offers the samples through a sponsored post on Facebook and Instagram. Thus, there is no direct link to the form. It's showing up to select UK residents. You can increase your odds of seeing the post in your social feed by following the steps below.
Search JLo Fragrances on your Facebook Search bar
Like Superdrug page on Facebook
Engage with the page by liking posts, leaving a comment, or watching a story or video
Go back to your newsfeed, refresh your newsfeed
If this ad as shown in the snapshot below pops up, click sign up to claim your sample
After that, just keep an eye out on your social feed. Hopefully, the sponsored post shown below will pop up in your feed. And you will be able to fill out the SoPost form.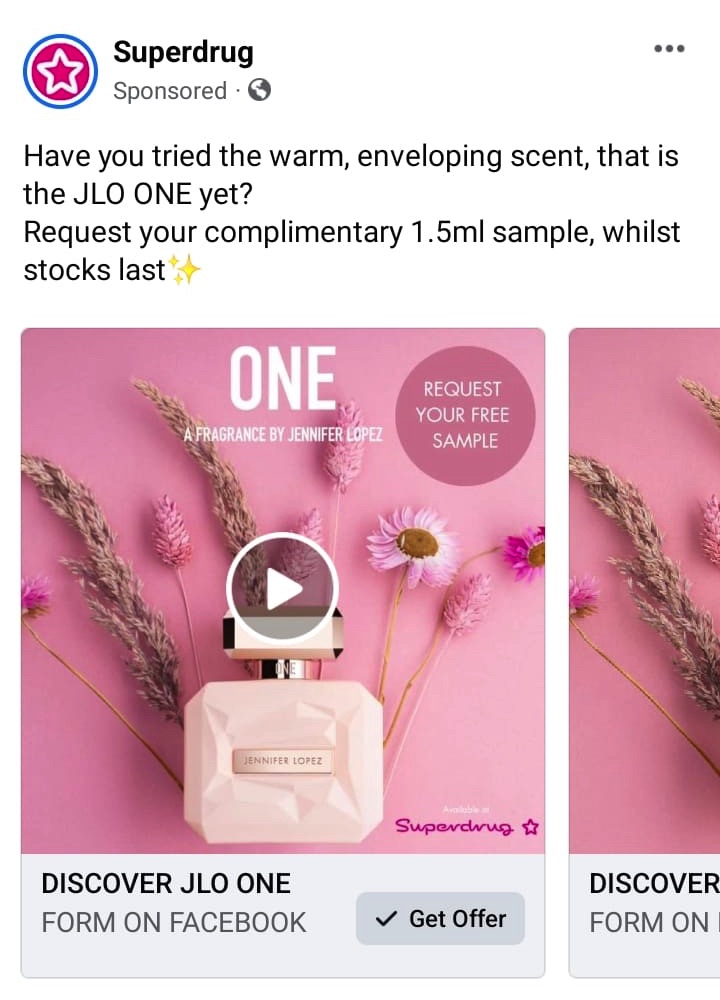 One of the targeting criteria for this post is as follow:
Female residents of the United Kingdom
Aged 18 years old and above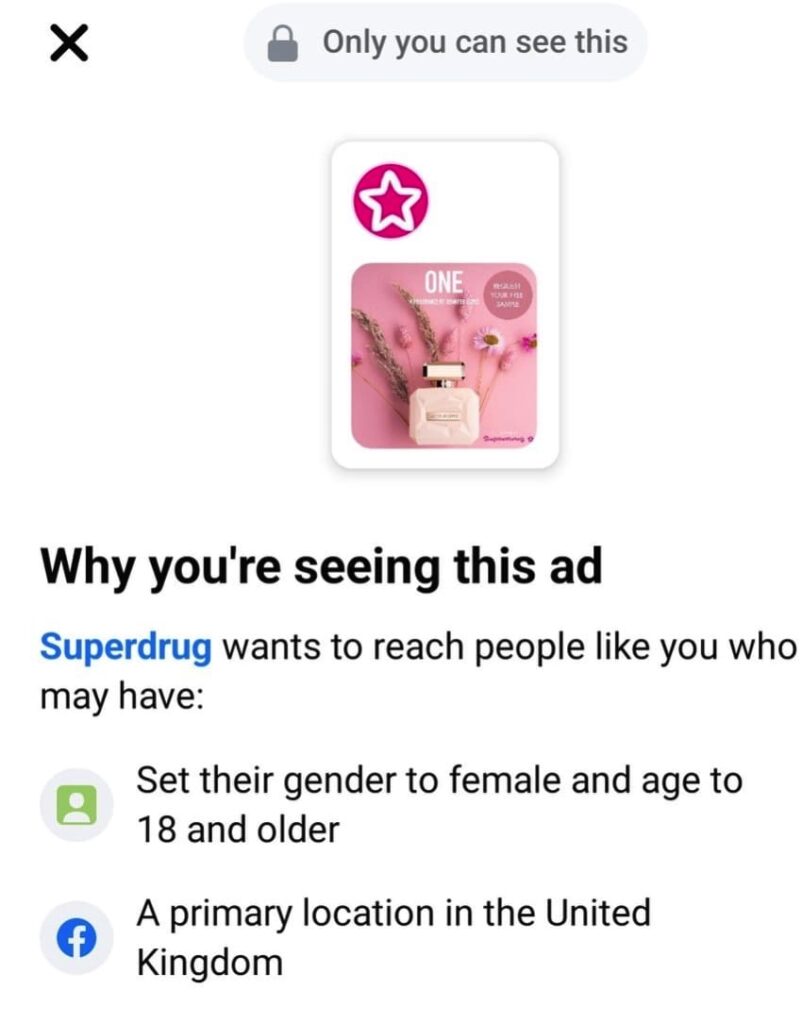 This one is fairly easy to get so I wish you all good luck. X
Stay in the loop for further details or a possible direct link.
Be the first to get the latest freebies in your inbox