Last Updated on May 3, 2023
Brighten your day with a free Grown Alchemist Intensive Moisturiser sample while supplies last.
For a limited time, Grown Alchemist is giving away free samples of their Age-Repair Intensive Moisturiser to residents of the United Kingdom. the Age Repair Intensive Moisturiser is packed with potent bioactive ingredients that work wonders on your skin. It hydrates, smooths out wrinkles, and rejuvenates your complexion to give you that youthful glow you've been looking for. Now, let's talk about how you can claim this amazing freebie.
How to claim a free sample of Grown Alchemist Age Repair Intensive Moisturiser?
Since the free samples are being offered through sponsored posts on Facebook and Instagram, you might need to do a little bit of social media magic to get the ad to appear in your feed. But don't worry, we've got your back! Just follow these simple steps:
Follow Grown Alchemist's official Facebook and/or Instagram page
Show them some love by engaging with their recent posts – like, comment, or share whatever catches your eye
Do a quick search for "Grown Alchemist Age-Repair Intensive Moisturiser" on Facebook, Instagram, or even the Internet.
Once you've done this, sit back, relax, and keep an eye on your social media feed. The sponsored ad offering the free sample should pop up within a few minutes, hours, or days. Just remember to be patient – good things come to those who wait. Here is what the advert looks like.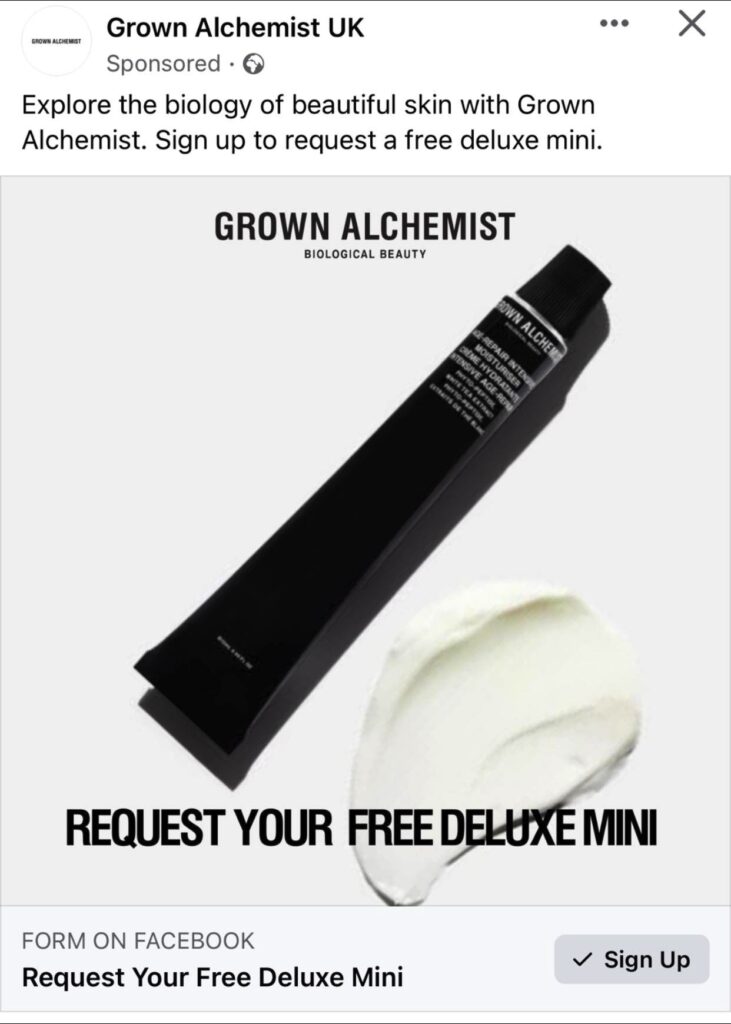 As you can see below, this one is fairly easy to get. It's showing up to select users who meet these criteria:
Residents of the United Kingdom
Age 18 years old and above
Similar to Grown Alchemist Customers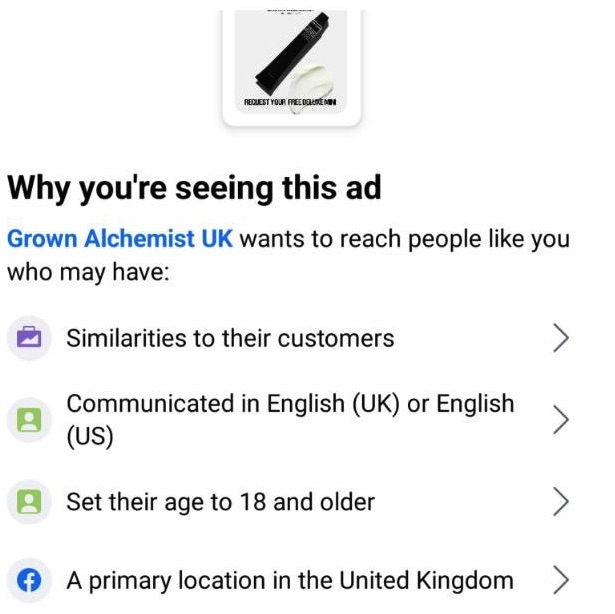 When you finally spot the ad, click on it and follow the instructions to claim your free sample. Before you know it, you'll be on your way to a more radiant and youthful complexion without having to spend a penny.
Available for a limited time or while supplies last.
Good luck, and stay tuned for more freebies or even a possible direct link to this one.
Be the first to get the latest freebies in your inbox